Why Norman Jewison Thought Steve McQueen Wasn't Right for 'The Thomas Crown Affair'
Though Norman Jewison had directed Steve McQueen's in 'The Cincinnati Kid,' he thought McQueen was all wrong for 'The Thomas Crown Affair.'
Though Steve McQueen had been a handful to direct in The Cincinnati Kid (1965), director Norman Jewison started planning a second film with the star a few years later. It would be a western, the sort of picture McQueen became famous for in the early '60s. But when that fell through, McQueen wanted to play the lead in Jewison's next picture.
That would be The Thomas Crown Affair (1968), a film about a wealthy Harvard grad from a fine Boston family who pulls off bank heists for fun. To Jewison — and most everyone else who knew McQueen — the star did not have that character in him. Jewison made a real effort trying to convince McQueen to drop the idea of playing Thomas Crown.
Norman Jewison thought Steve McQueen wasn't refined enough for 'The Thomas Crown Affair'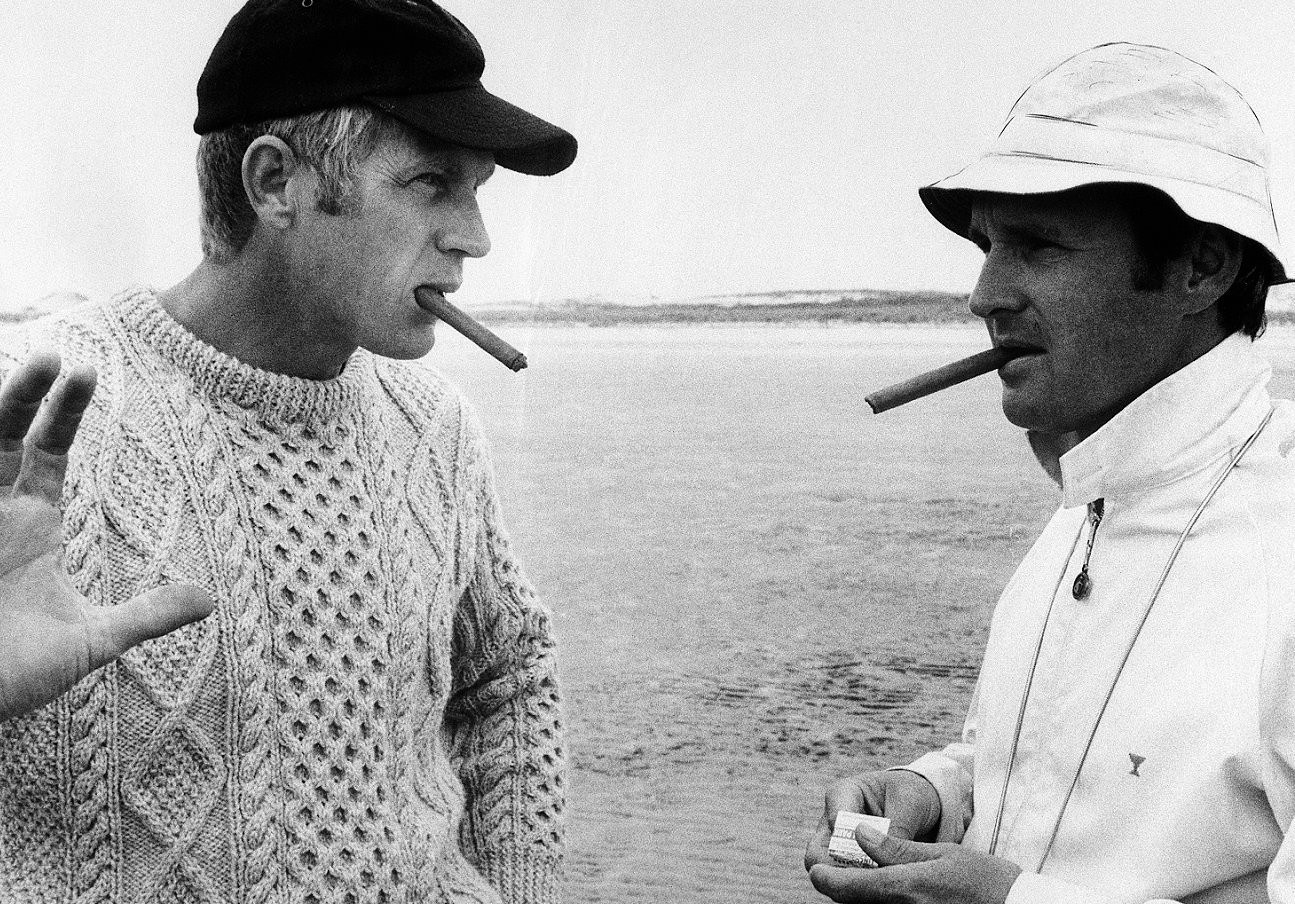 In Norman Jewison: A Director's Life, Ira Wells includes a Jewison quote that says it all. "[McQueen] had never played a part that required him to wear a tie," the director said. That wasn't exactly true. Though McQueen made his name playing mostly outlaws and gamblers, he had worn a tie in The Honeymoon Machine (1961).
Jewison's larger point, of course, was that the man who played Thomas Crown needed to ooze confidence and self-assurance. He needed to be so calm, slick, and deceitful he ran a successful, long-established business and no one suspected he pulled off capers for kicks. Jewison didn't see that in McQueen.
"Thomas Crown doesn't look at his feet," Jewison told McQueen when they met about the role (via A Director's Life). "He doesn't scuff his shoes. He doesn't pull at the brim of his hat and squint." However, McQueen was set on playing the part.
After a lengthy conversation during which McQueen sold himself in the role, Jewison began to see Crown coming through. Maybe Crown drove a buggy through the sand as well as played polo. In the end, that's what McQueen's Crown became: refined, but with a rugged core.
The Thomas Crown part had been written for Sean Connery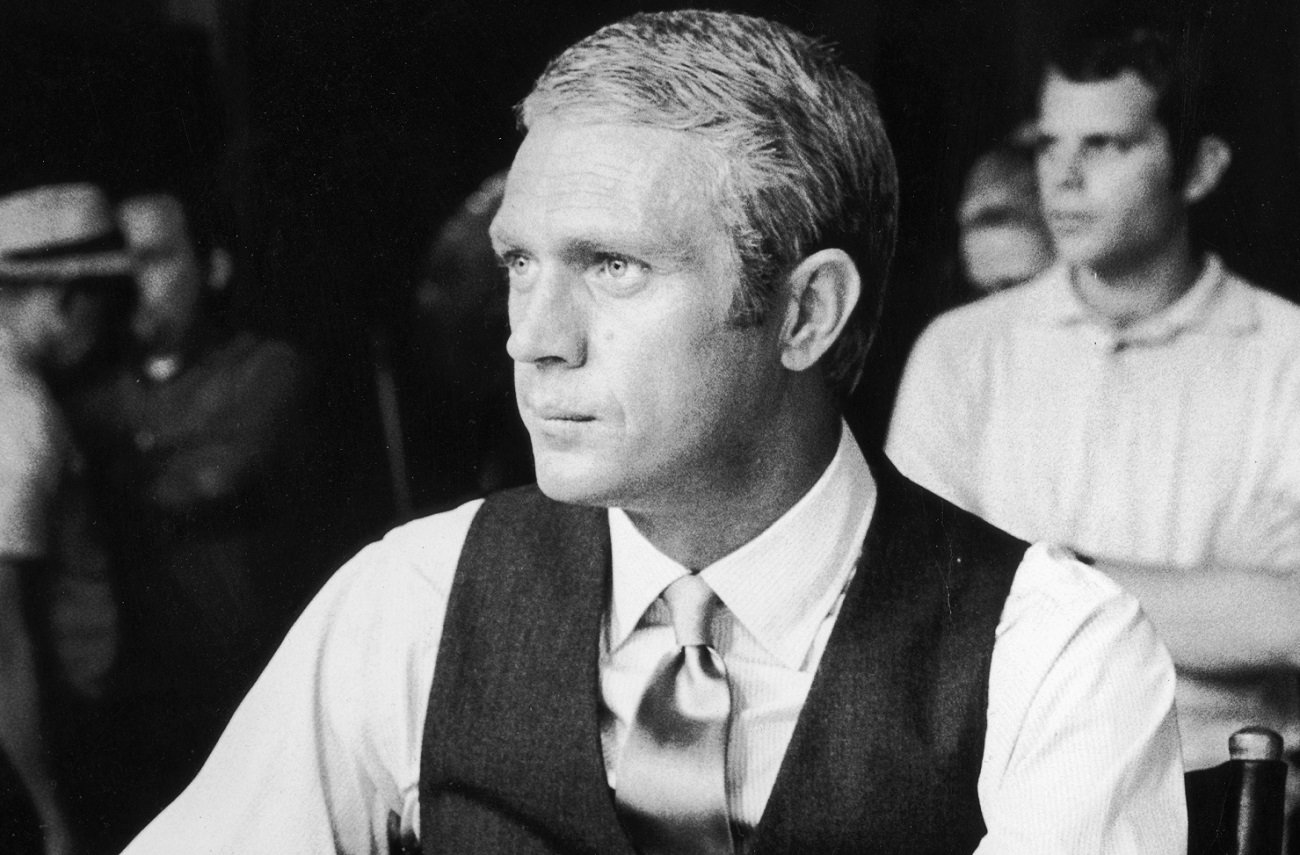 Jewison had a clear idea of who he wanted for Crown before McQueen stepped into the role. Jewison thought Sean Connery would be perfect. The character was something like an American James Bond, after all. He wore nice clothes and had excellent taste but otherwise lived dangerously.
Alan Trustman, the screenwriter, wrote the script with Connery in mind. However, the timing didn't work out. Connery had just finished a Bond film and disliked the idea of jumping into another similar film so soon. To Trustman, the idea of McQueen playing the part was unthinkable.
"When they cast Steve McQueen, I objected violently and claimed that he could not deliver the dialogue," Trustman told the Daily News in 2011. But Jewison was not working for a big studio on The Thomas Crown Affair, so he had to run with the bankable star he had at his disposal. Trustman rewrote the part for McQueen; Jewison made the film; and it was a big hit.