Norman Reedus Reunites with 'Walking Dead' Brother Michael Rooker and More in 'Ride with Norman Reedus' Season 4 Teaser
AMC released a teaser for Season 4 of 'Ride with Norman Reedus.' 30 seconds gives 'Walking Dead' fans a glimpse of Reedus and Michael Rooker together again.
AMC has been good to Norman Reedus. Not only has he survived 10 seasons of The Walking Dead as Daryl Dixon (no small feat on that show), but they gave him his own reality series, Ride with Norman Reedus.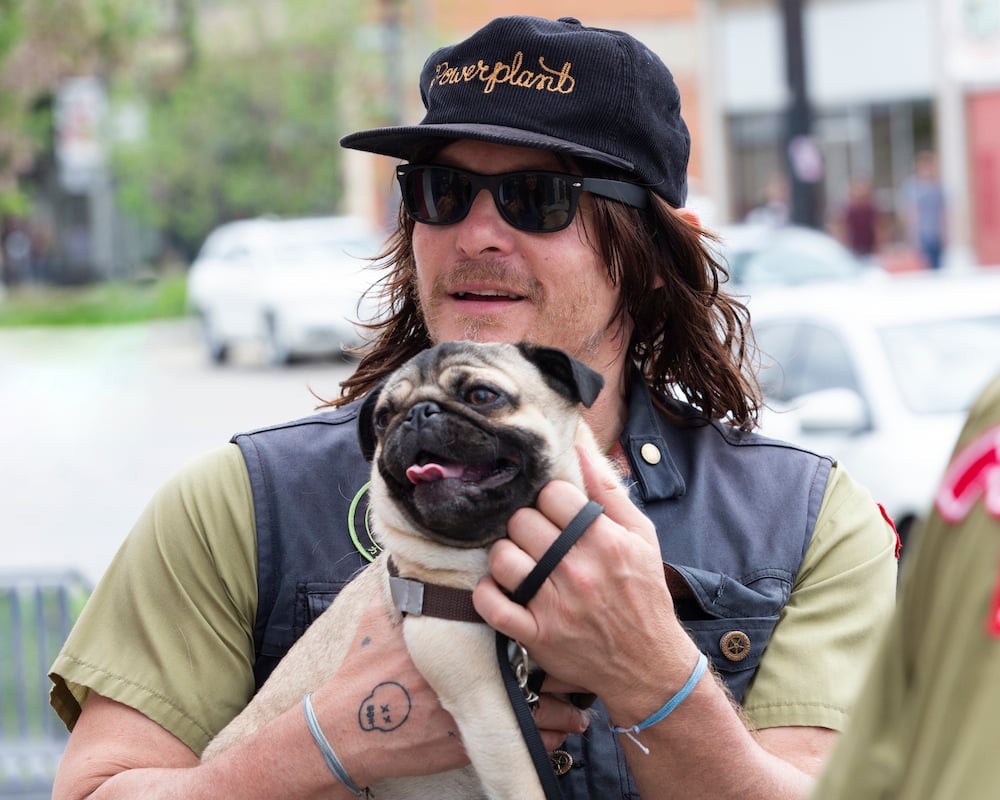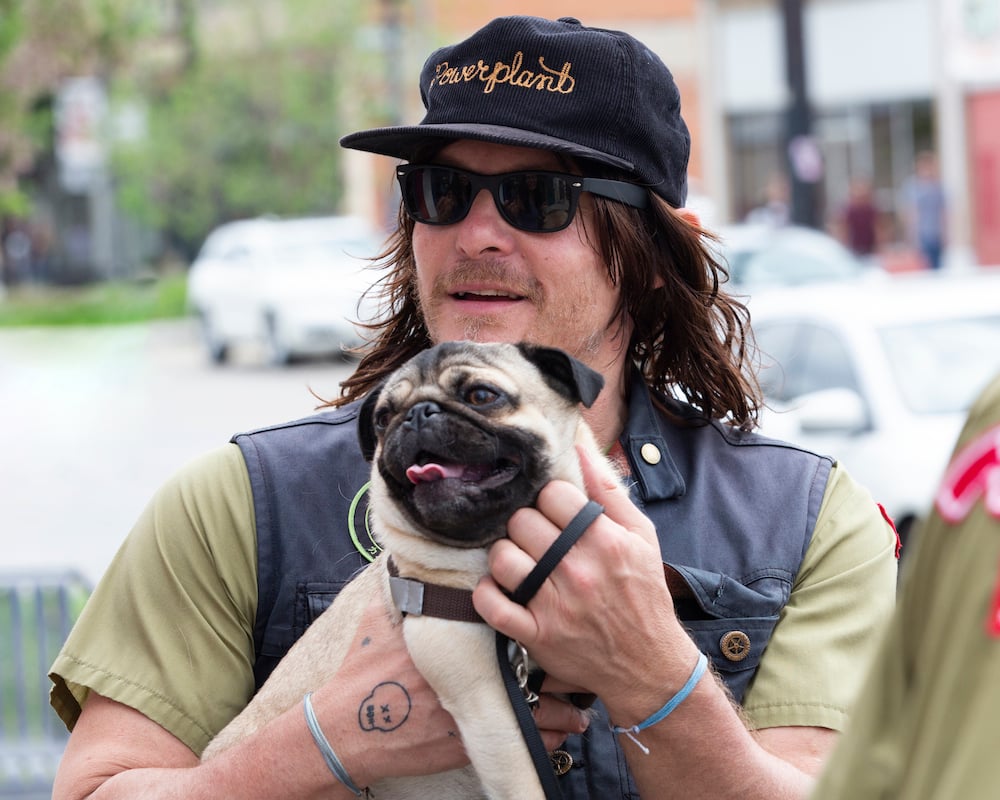 Ride is coming back for a fourth season in March on AMC. AMC released a teaser on Feb. 18 that previewed some of Reedus's Season 4 adventures. They include a reunion with his former Walking Dead costar Michael Rooker, and other celebrity pals like This Is Us star Milo Ventimiglia.
Hitching a 'Ride with Norman Reedus'
Ride with Norman Reedus began in 2016. Reedus rides motorcycles in real life, so he took the opportunity to host a show riding around the world and exploring the sights and history of different areas.
Season 1 focused on the U.S. with episodes on California's Pacific Coast Highway, Nevada's Death Valley and the Florida Keys. Celebrities like the late Peter Fonda and director Robert Rodriguez joined Reedus in Season 1.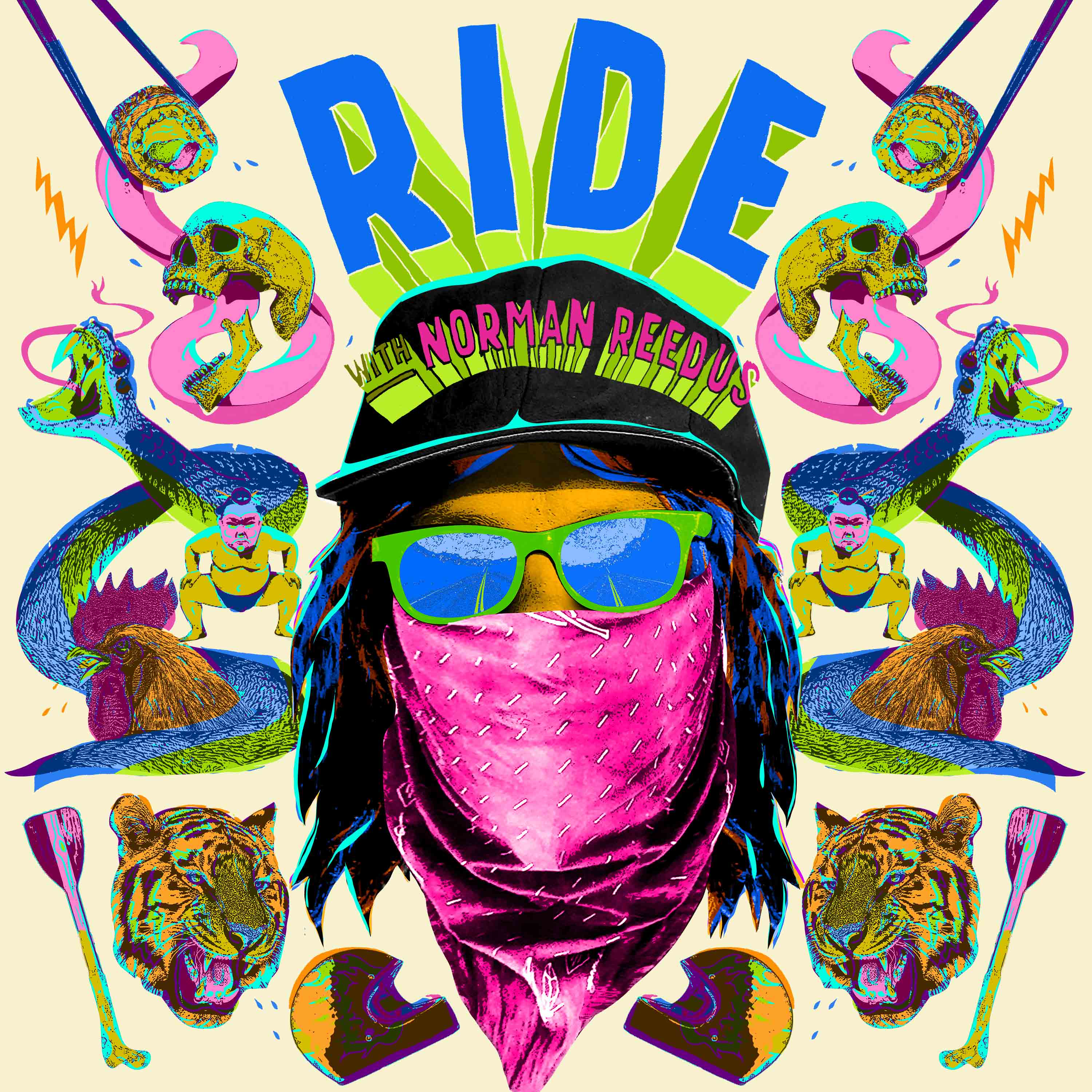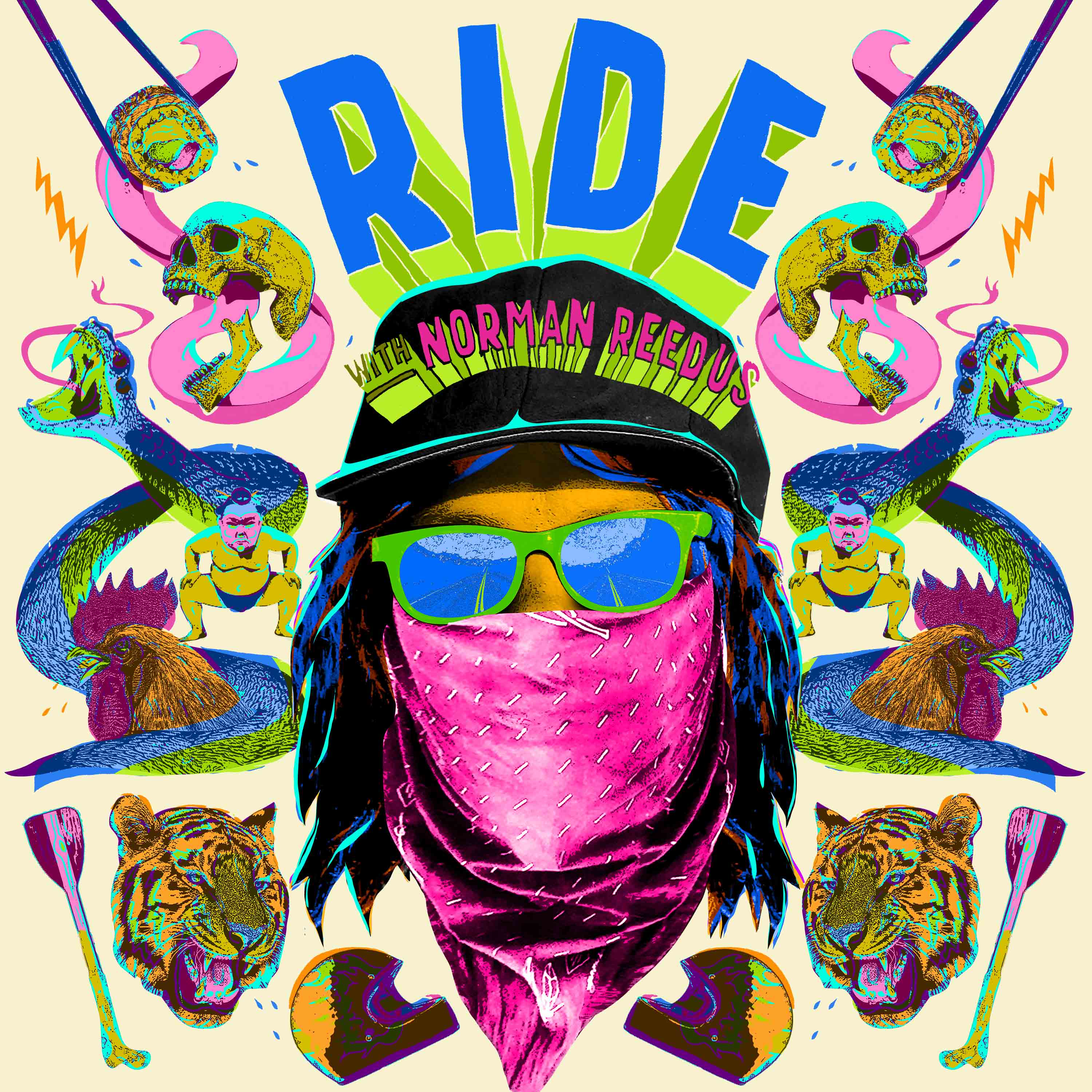 Seasons 2 and 3 went international as Reedus rode through Spain, England and Scotland along with more domestic road trips in Texas, Tennessee, Georgia, Hawaii and New York. Season 4 promises a trip to Japan with Sons of Anarchy star Ryan Hurst. 
Michael Rooker and Norman Reedus together again
The Walking Dead fans actually met Rooker before Reedus in season 1. Rooker played Merle, an abrasive survivor shooting zombies on a skyscraper roof. He was so volatile that the survivors had to handcuff him to a pipe. When they lost the key, Merle had to cut his own hand off. 
Walking Dead viewers found out that Merle is Daryl's brother. Merle made it to Season 3 of The Walking Dead. The Ride with Norman Reedus teaser shows Reedus and Rooker riding together. Reedus previously invited Walking Dead costars Steven Yeun, Melissa McBride and Jeffrey Dean Morgan on Ride with Norman Reedus. 
"Dixon brothers ride again," Reedus says in the teaser as he gives Rooker a side hug. Not that the men are afraid to show affection. Clearly they're both actors keeping their good sides turned towards the camera. 
The teaser shows Rooker in an enclosed vehicle wearing a helmet screaming, "This is way too much fun." It sure looks it. 
Milo Ventimiglia joins this season's 'Ride'
TV Insider previously revealed Ventimiglia would join Reedus in the March 22 episode in Japan. The teaser for Season 4 shows some of the activities they get up to.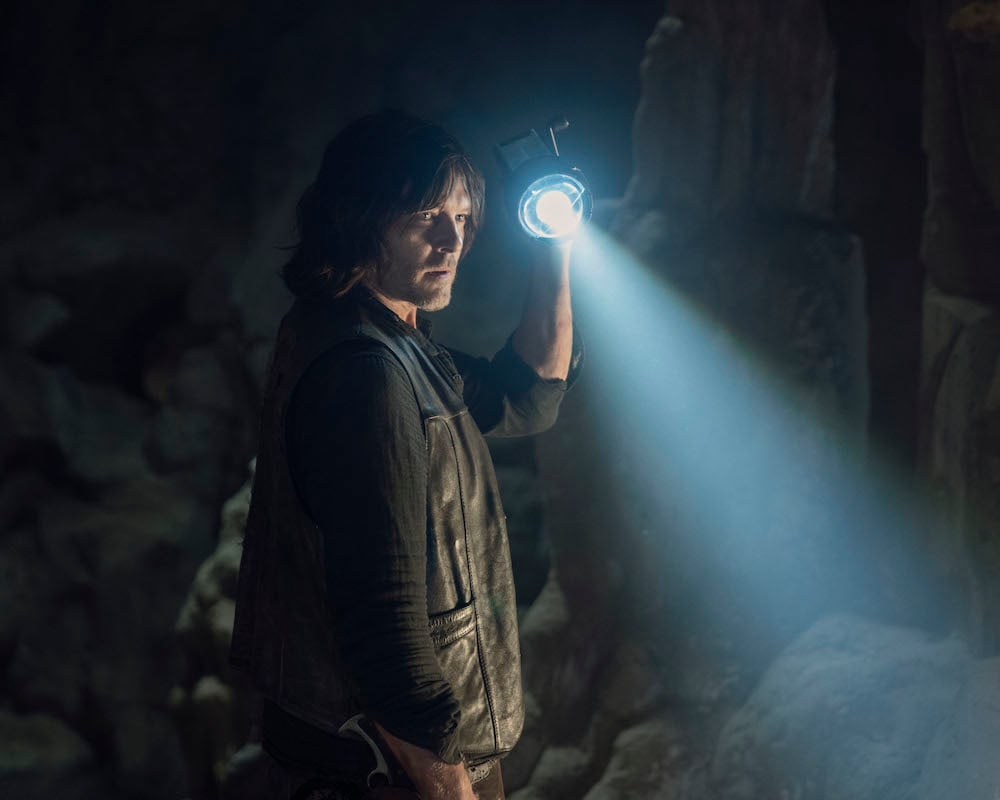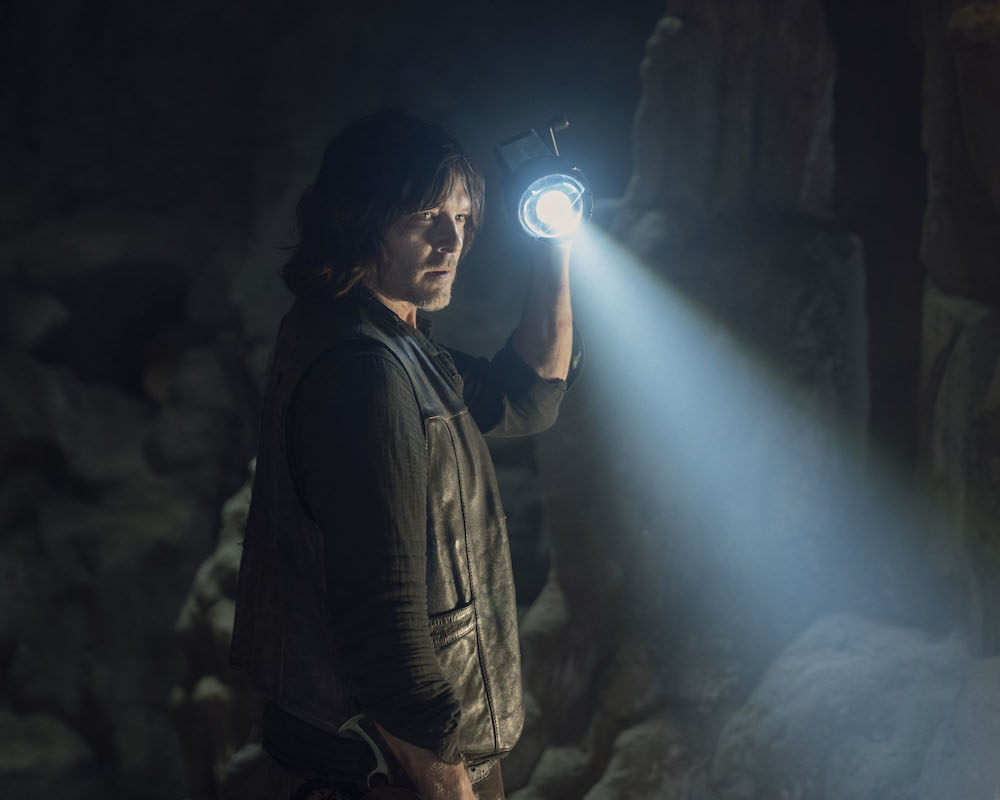 You can see Ventimiglia practicing archery, drawing back an arrow. He's got a full face of stubble with an extra long handlebar mustache. He must've been filming Jack in the '70s that week. 
More 'Ride with Norman Reedus' fun
In only 30 seconds, the season 4 teaser shows a bunch more wild adventures on which Reedus embarks this season. In one, he is wearing a zebra suit and announces, "All right, let's party."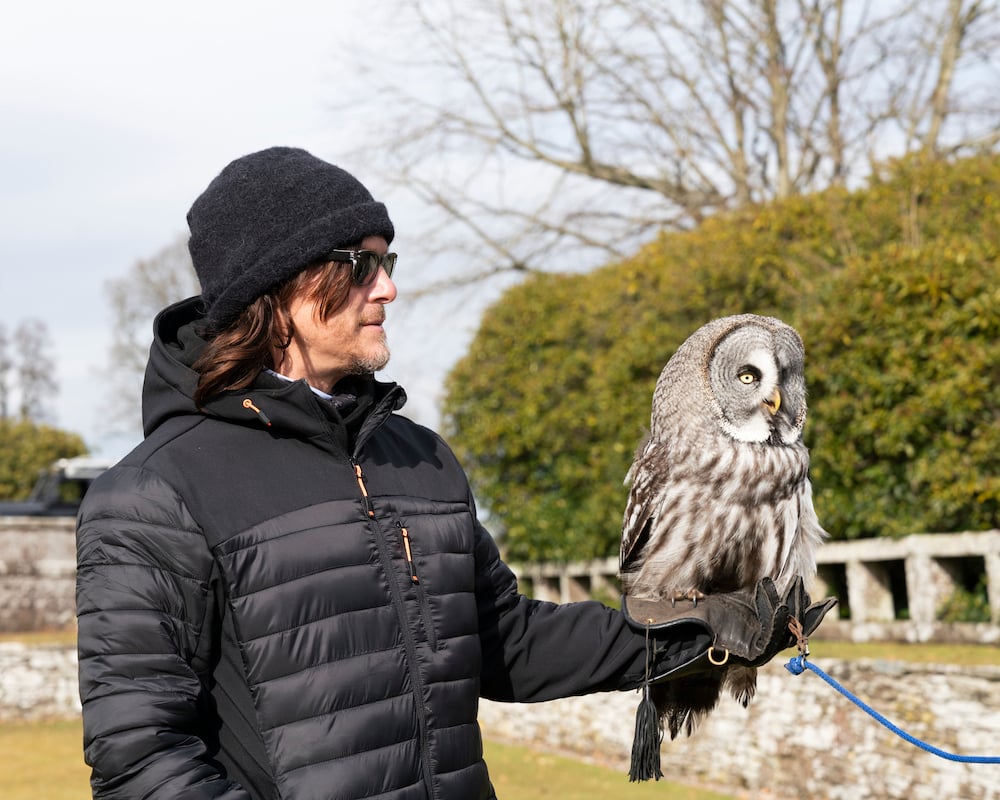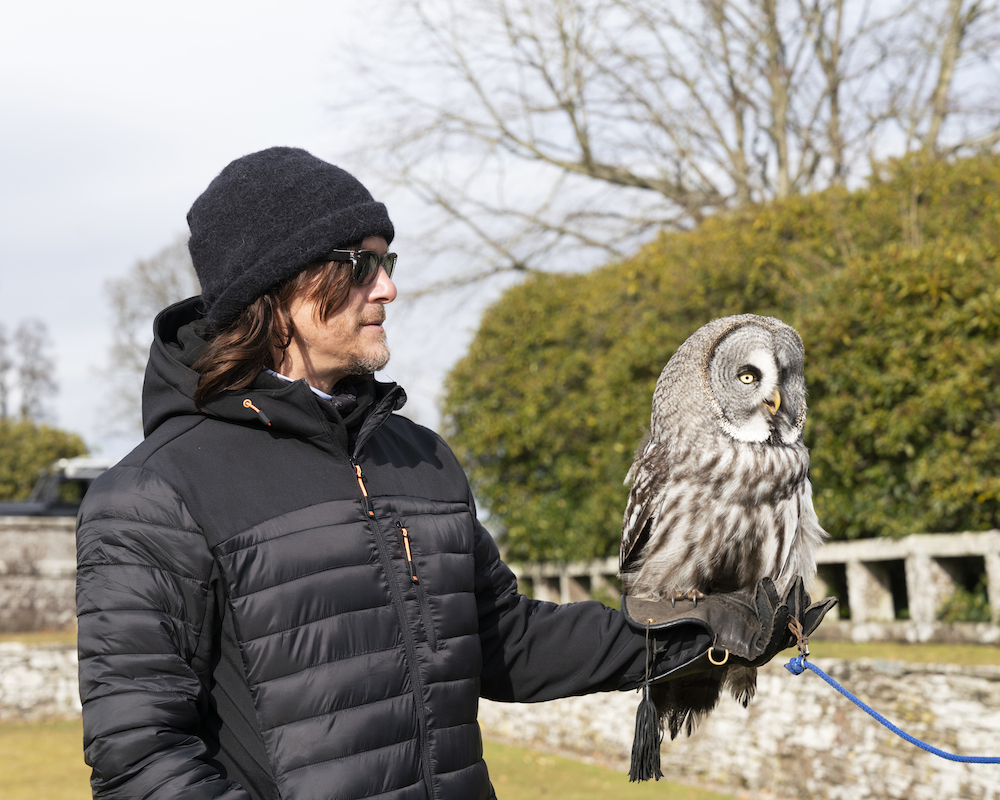 Perhaps the most outrageous clip in the short teaser shows Reedus launching a fireball from a medieval trebuchet. Not sure what that has to do with riding motorcycles, but it sure is awesome!
The teaser concludes with Reedus saying, "I'm shaked and I'm baked. That was fun." Ride with Norman Reedus returns Sunday, March 8 at midnight on AMC.