Normani's Song 'Fair' Was Produced By a Frequent Justin Bieber Collaborator
Normani's song 'Fair' is extremely personal to the singer. To create the single from her upcoming album, she linked up with a frequent Justin Bieber collaborator.
Normani first made a name for herself as a talented singer and dancer in the girl group Fifth Harmony. Since then, she's emerged as a solo star with a musical talent to be reckoned with. And with her singles "Wild Side" and "Fair," her upcoming debut album is set to be an earth-shattering R&B project.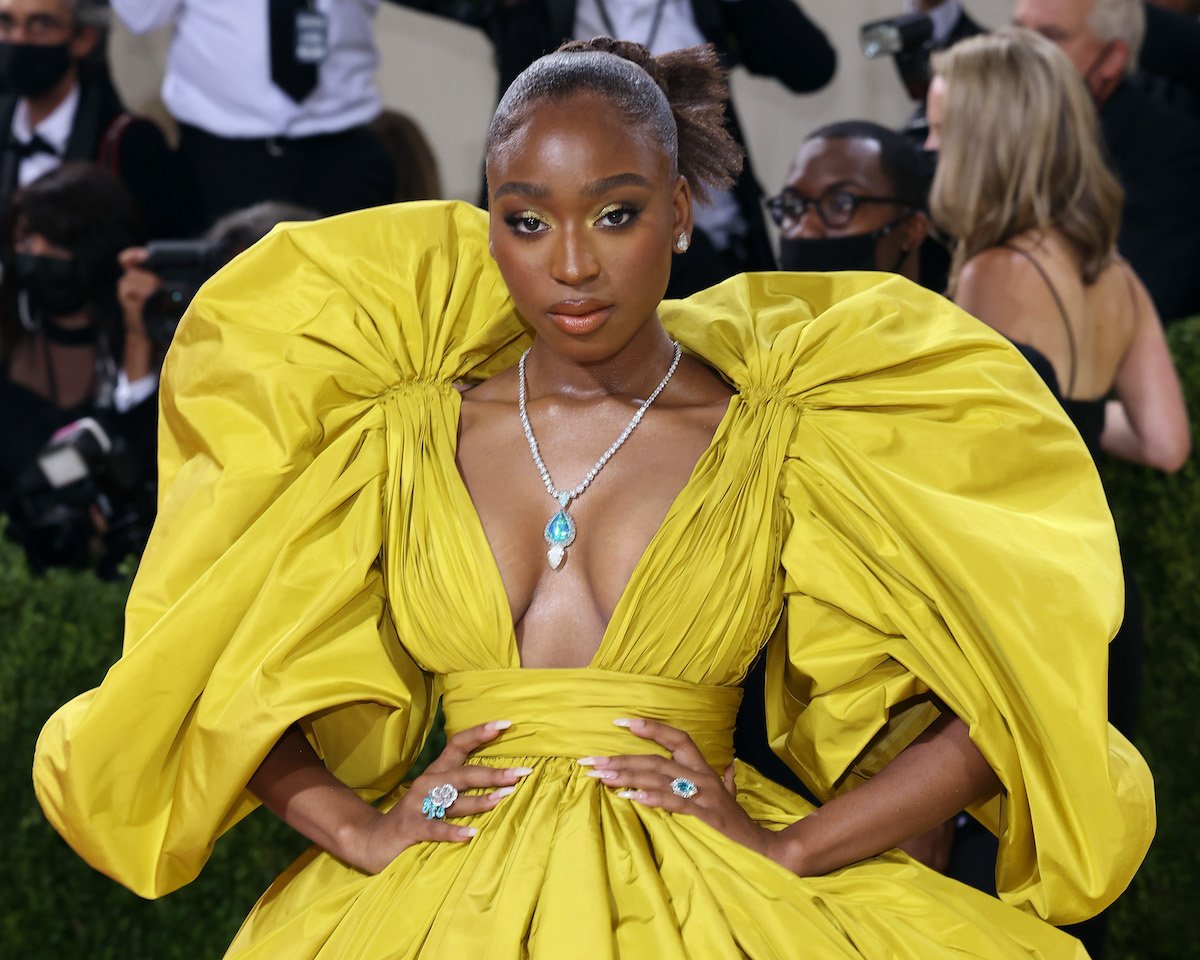 Normani released 'Fair' as a single from her album
Normani released the lead single from her upcoming debut album, "Wild Side," in summer 2021. The collab with Cardi B showed that she was taking a much different approach to her music than the bubblegum pop sound that defined her work with Fifth Harmony as well as her solo debut single, 2019's "Motivation."
In March 2022, Normani released "Fair" as the second single from the unnamed project, due out sometime in 2022. The song is much more personal in nature than "Wild Side," as Normani sings about a heartbreak that left her devastated. It's also more scaled down in sound, with a markedly late-night feel and soulful singing on Normani's part.
'Fair' was produced by Justin Bieber collaborator HARV
To bring the song to life, Normani enlisted the help of prolific producer Harv. The six-time Grammy-nominated producer has been a longtime collaborator of stars in the music industry including Justin Bieber, Omarion, and Sevyn Streeter.
Harv first broke into the music industry in the late 2000s and early 2010s playing the bass for Bieber on his My World tour. Bieber's manager, Scooter Braun, recruited Harv as a producer for his publishing company after learning that he also made music. He continued to play live with Bieber through the early and mid-2010s.
Harv produced three songs on Bieber's 2020 album Changes: "Available," "At Least For Now," and the Post Malone collab "Forever." The following year, he produced "Peaches," the smash single from Bieber's album Justice featuring Daniel Caesar and Giveon. The song debuted at No. 1 on the Billboard Hot 100 chart and earned him five Grammy nominations.
So when Harv produced Normani's song "Fair," the singer was grateful for all the work he did. "THAT you did," she tweeted in response to him promoting the single. "Love you bro, THANK YOU!!!!!!!"
'Fair' is extremely personal to Normani
Normani usually keeps her personal life out of the public eye, so "Fair" is an important moment for the singer. Ahead of the song's release, she confessed just how hard it was for her to create the song.
"This song really captures me in one of my most vulnerable moments," she said in an Instagram post. "Sharing this record makes me uncomfortable because you have never really seen me in this light. Definitely aware that you might feel like you don't know much about me but that's only because it's what makes me feel protected. I am really forcing myself to let go here. This is huge for me and hopefully this piece of art resonates."