North West Just Called out Kim Kardashian West Over Olivia Rodrigo's New Album
North West has always been a force. From the time she was born, Kim Kardashian West and Kanye West's eldest daughter has made a name for herself. Now, as she's getting older, the 7-year-old isn't afraid to hilariously call out her mom.
North has always said exactly what's on her mind. In a recent Instagram story, she called out her mom over her "love" of Olivia Rodrigo's new music.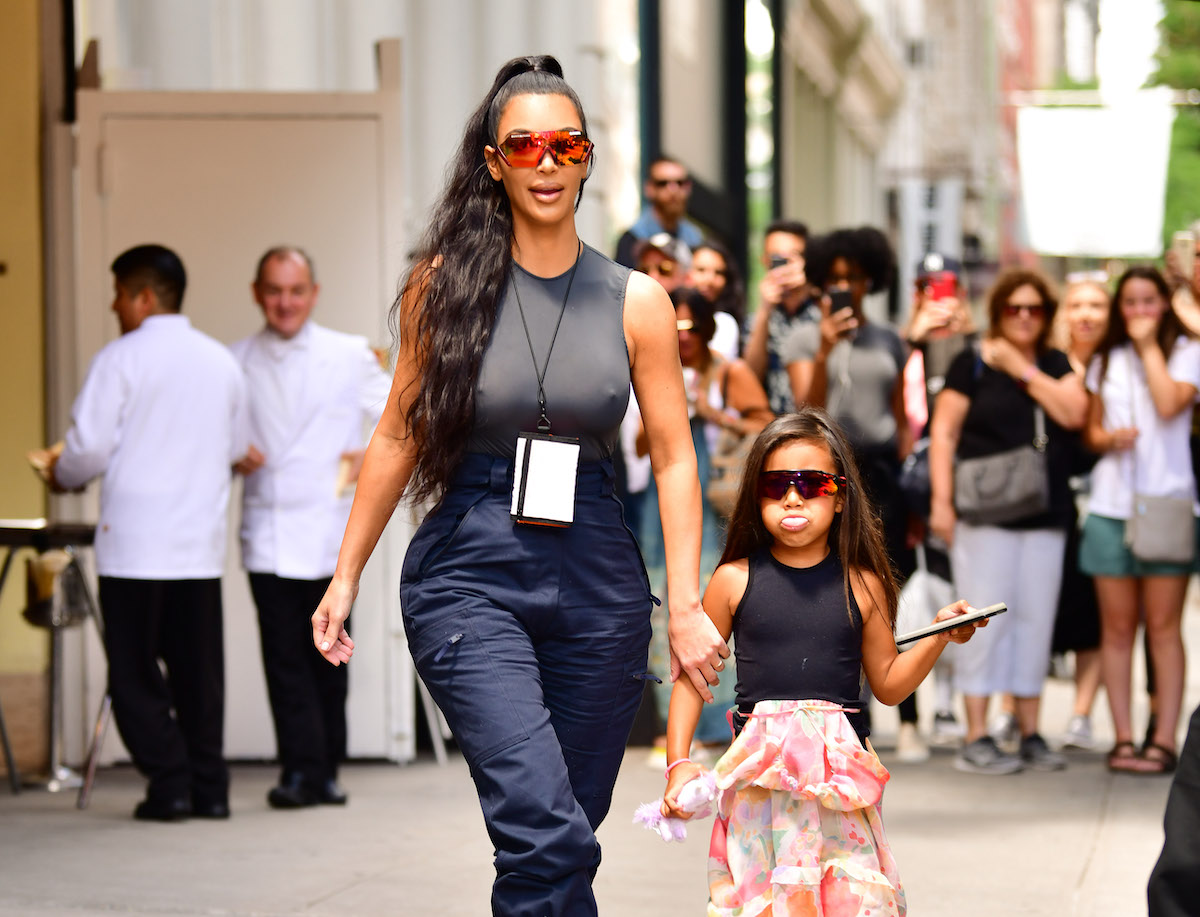 Kim Kardashians West's kids make her more relatable, fans claim
Kardashian West has been in the public eye since she was in her mid-20s when her reality series Keeping Up with the Kardashians debuted. However, fans never really saw the 40-year-old as relatable until she became a mom.
Amid quarantine, she shared hilarious outtakes from her life at home with her kids, and fans loved it. In one video, the KKW Beauty founder showcased herself having some private time to do her makeup until North interrupts her and calls her out for hiding from her kids.
"I relate to this on a biblical level 😑 send help," one fan wrote. "She is so relatable, and I love this version of Kim,🔥👏💕😍" another person said. . "I hate her. Like HATE. But I loved this video, 👌🏻," another added.
RELATED: Kim Kardashian West Critics Think She's Using Her Kids to Stay Relevant
North West has a huge personality
North has always had a massive personality. As the eldest child in her family, she makes her presence known at all times. She's so hilarious that there is even a famed parody Instagram account, Nori's Black Book, told through her perspective.
From a young age, North has been a star. She made it clear when her brother Saint was born that she was not a fan of having siblings. Also, amid quarantine, when Kardashian West was running her household without the help of nannies, North gave the KKW Beauty mogul a run for her money.
During a chat with Georgetown University about prison reform, the aspiring lawyer had to abruptly run away from her laptop. "My daughter just ran outside near the pool and I have to grab her … one second," she said frantically. She then turned and ran outside so quickly that her ponytail whipped behind her.
North also found her mother's hiding places and often interrupted her during her small moments of peace and quiet. Now, North isn't afraid to call her mom out over Kardashian West's alleged love of Olivia Rodrigo.
RELATED: Kim Kardashian West Posted a Photo of Her Kids and Fans Are Calling North West an 'Only Child'
North West just called Kim Kardashian West out over Olivia Rodrigo's new album
Rodrigo just released her debut album Sour to rave reviews. In celebration, the singer has sent press kits to celebrities, including sour patch kid candies, a notebook, and other goodies. The Skims founder showed off the kit on Instagram.
In the video, Kardashian West says, "Olivia Rodrigo! I love her album. You guys know I love Drivers License." Off-camera, North quickly retorts, "You never listen to it."
A horrified Kardashian West quickly says, "Yes, I do I listen to it all the time. Stop North." The 40-year-old then tries to add her son Saint into the conversation, "Saint, don't we listen in the car all the time? Yes? Can you say that louder for the people here? I listen to it all the time Saint."
North will never let up the pressure and we stan.