North West Has a Long and Successful Career Ahead of Her, Fans Think
As the daughter of two of the most famous celebrities in the world, North West is destined to have a life that's anything but ordinary.
The same could be said of many of her famous cousins, too. As the Kardashian-Jenner family tree continues to grow, many people are wondering what the next generation of stars is going to look like. After all, Mason Disick has already showed that he has the ability to draw big crowds on social media, and he's older than his aunt Kylie Jenner was when she started appearing on Keeping Up with the Kardashians. 
As the time has come to see where some of the next generation of Kardashian-Jenners will be heading, fans are betting that North West is the one who will wow us all with a successful career in entertainment. 
The next generation is growing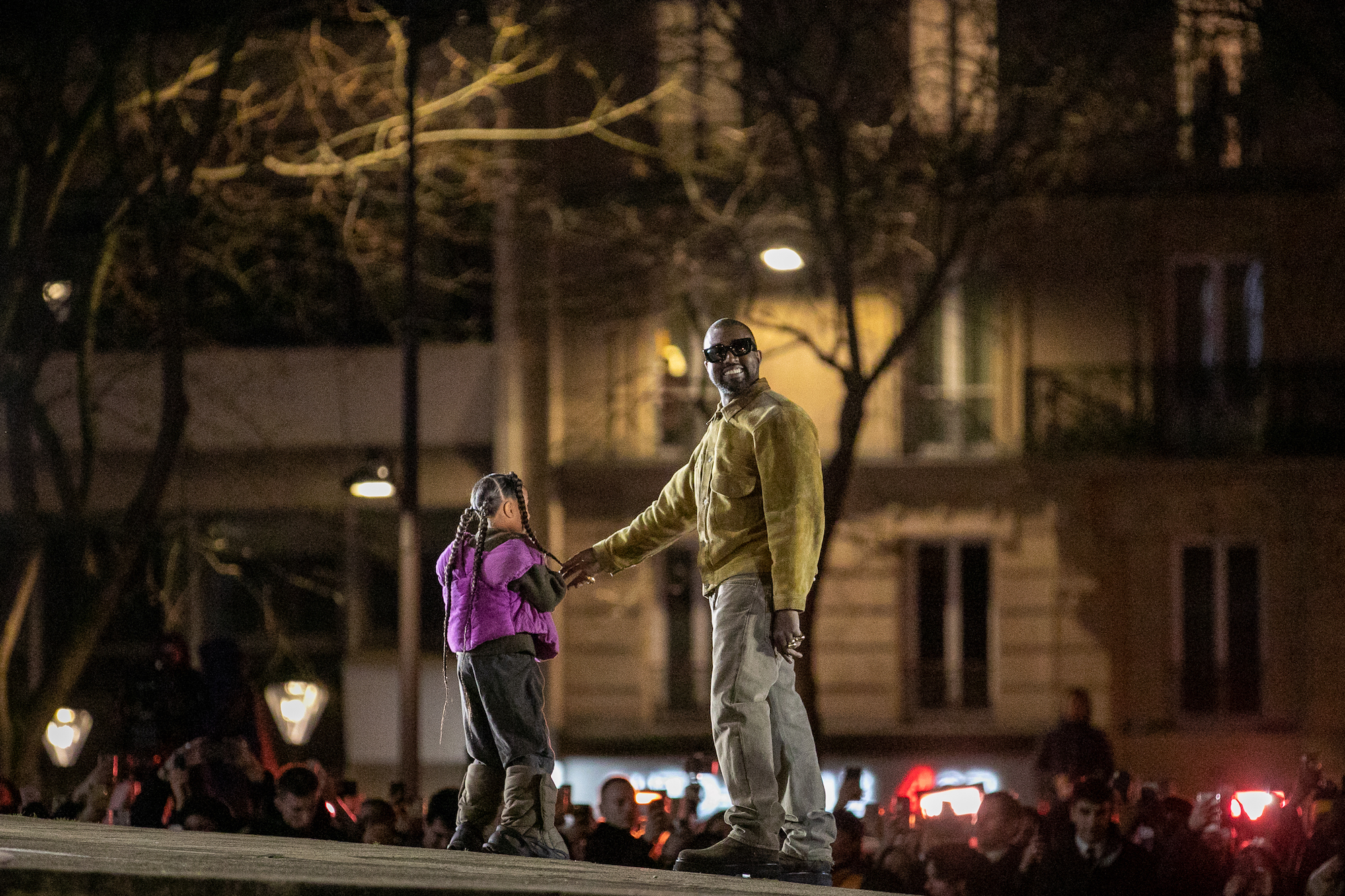 Most people recognize Kris Jenner's five daughters as the center of the Keeping Up with the Kardashian fame. The show, which has been on the air for more than a decade now, has followed these women as they grew from children and young adults into focused career women. Of the five, four now have children of their own. 
Kourtney Kardashian has three children with former partner Scott Disick. Their names are Mason, Penelope and Reign. Kim Kardashian and Kanye West have four children named North, Saint, Chicago, and Psalm.
Khloé Kardashian has a daughter named True with her ex Tristan Thompson. Kylie Jenner has a daughter named Stormi with former beau Travis Scott.
In addition to these most famous cousins, lesser-known sibling Robert Kardashian, Jr. has a daughter named Dream with his ex Blac Chyna. On top of that, there is constant speculation about who might be looking to add to the growing family. 
North West has already stolen the spotlight
While all of the Kardashian-Jenner cousins have a head start to a life of fame by virtue of being attached to their parents' public personas, North West is definitely one who frequently steals the spotlight.
Fans find the glimpses of the little girl on social media to be irresistible and to showcase a burgeoning personality that seems to be following right in her parents' footsteps. 
Kim Kardashian has made a real name for herself over time. She went from being known mostly as a socialite to a fashion mogul who also focuses on social justice issues. Meanwhile, Kanye West is arguably one of the most famous musicians on the planet. His style is definitely loud, and he has no problem with being the center of attention.
More than anything, his antics have demonstrated him to have a clear sense of self and an unassailable dose of self-esteem. It looks like this famous duo may have passed on some of these qualities to little North West. 
Fans are convinced North West is going places
In a Reddit thread discussing the likely future for the Kardashian-Jenner cousins, some fans thought that many would stay in the spotlight. "North, Stormi, and Chi will be the stars of the family. Potentially Saint too," one fan predicted. Another suspected that Kris Jenner may already have reality TV plans for the entire crew, providing a whole new set of individuals to follow in the family's dramatic footsteps. 
Many others were not so sure. "I can't imagine that they'd want to be reality tv stars," one commenter wrote. Another added, "I just believe as a society we are (hopefully) moving away from the celebrity worship." It doesn't seem likely that simply being famous for being famous will be enough for these younger Kardashian-Jenners to stay popular. 
One name that came up as an exception, though, was North West's. One commenter predicted she would stay famous because "she already seems very into performing, singing, and fashion."
Another connected the young celebrity's success to her father rather than the Kardashians: "I think the only one I'm confident about still being famous 20 years from now would be North. I think she's going to follow in Kanye's footsteps and going to make a name for herself without the [K]ardashian brand."