'Nosferatu': Where to Watch the Horror Classic on Its 100th Anniversary
Celebrate the 100th anniversary of 'Nosferatu' by streaming the vampire classic this weekend. Here's where to watch 'Nosferatu.'
A classic monster will reach a milestone birthday this month. On Sunday, March 6, Nosferatu turns 100 years old. This German silent film, first released in 1922, paved the way for dozens of vampire films and became a cult classic in the horror genre. And what better way is there to celebrate the original vampire's birthday than by revisiting his story? Here's where to watch Nosferatu this weekend.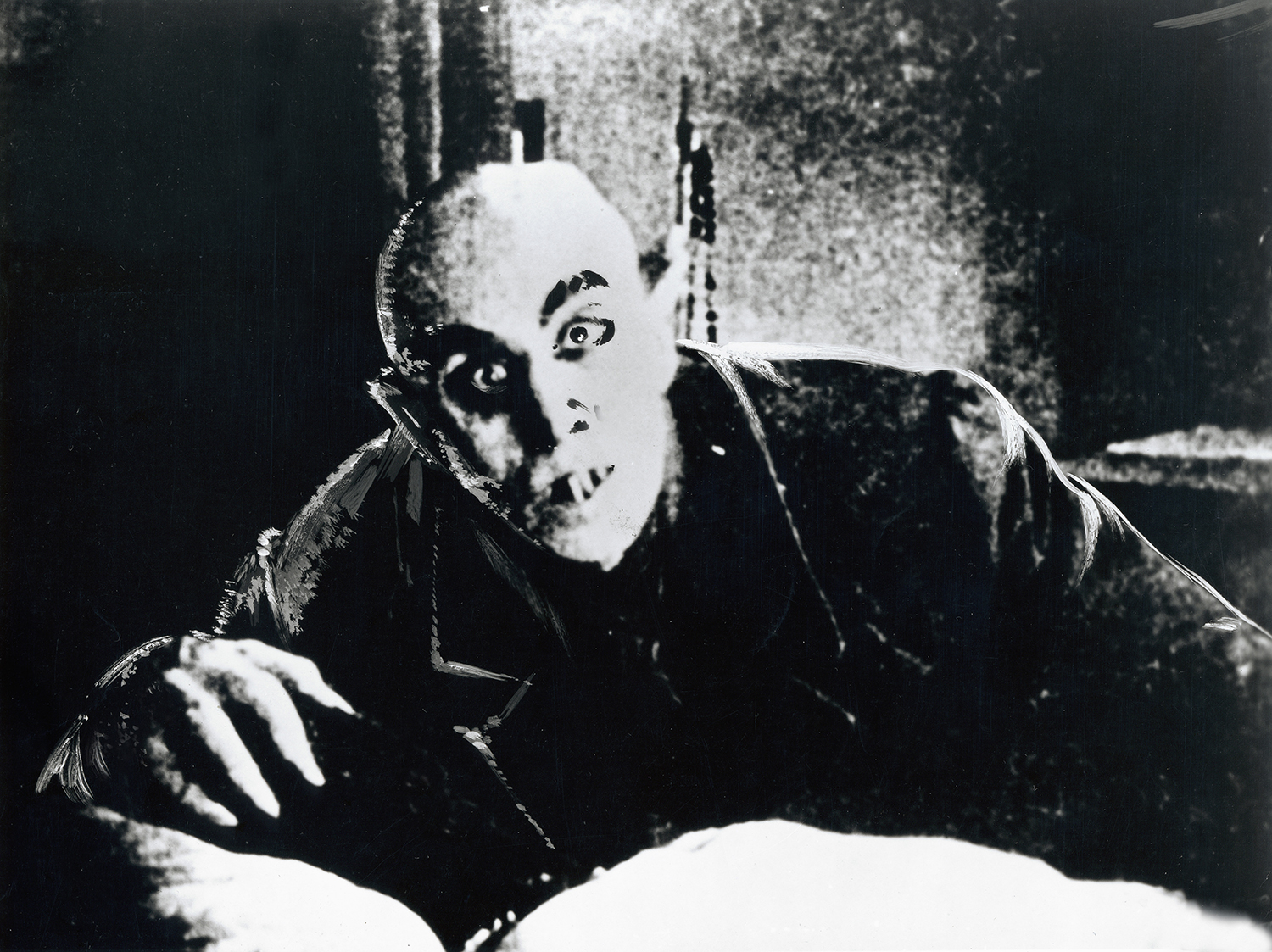 'Nosferatu' tells a classic vampire story
Directed by F.W. Murnau, Nosferatu serves as an unauthorized adaptation of Bram Stoker's 1897 classic vampire novel, Dracula. The film tells the story of a vampire named Count Orlock (Max Schreck), who has some unsettling features — long, curving nails, a misshapen head, pointed ears, and, of course, sharp teeth.
A real estate professional named Thomas Hutter (Gustav von Wangenheim) visits Count Orlock's home in Transylvania to help him purchase a new home, one that happens to sit across from Thomas's. However, during Thomas's visit, he witnesses strange behavior from Count Orlock and finds a bite on his neck.
Still, the Count moves into his new home, bringing plague-like deaths upon the town. He also becomes infatuated with Thomas's wife, Ellen (Greta Schröder). Thomas must put a stop to Count Orlock's wrath before his blood-thirsty nature goes too far.
Although Murnau changed the names from Stoker's Dracula, the connections to the original work were still clear. So clear, in fact, that Stoker's wife wanted all copies of Nosferatu destroyed as part of a lawsuit, per IMDb. Thankfully, some copies survived, allowing Nosferatu to begin its legacy.
Where to watch 'Nosferatu' on its anniversary
Those who are looking to revisit the classic horror tale should have no trouble finding somewhere to stream Nosferatu. For starters, it's available via Shudder and AMC+ on Amazon with subscriptions to either streaming service.
On the other hand, those without subscriptions can also watch the film for free with ads from sites like Vudu, The Roku Channel, Tubi, and PlutoTV, according to Decider. Finally, Nosferatu is also available to purchase digitally from Amazon Prime Video, YouTube, and more for as little as $8.
Local theaters are celebrating 100 years of 'Nosferatu' with special screenings
There are also options for those who would rather celebrate Nosferatu's anniversary in person. Several theaters across the U.S. will host special screenings of the horror film over the weekend, such as Harris Theater in Pittsburgh or The Electric Theater in St. George, Utah. Fans should check theaters in their areas to see if any special events are planned. Just don't let the vampires bite …