Not Everyone Enjoys 'Tiger King': Larry David and Howard Stern Aren't Fans
Millions of people have watched the Netflix docuseries 'Tiger King: Murder, Mayhem, and Madness.' Larry David and Howard Stern are not among them.
Millions of people have tuned in to the Netflix docuseries that follows the captivating life of Joseph Maldonado-Passage — better known as Joe Exotic. If you're someone who hasn't watched Tiger King: Murder, Mayhem, and Madness, you're not alone. Howard Stern and Larry David aren't fans.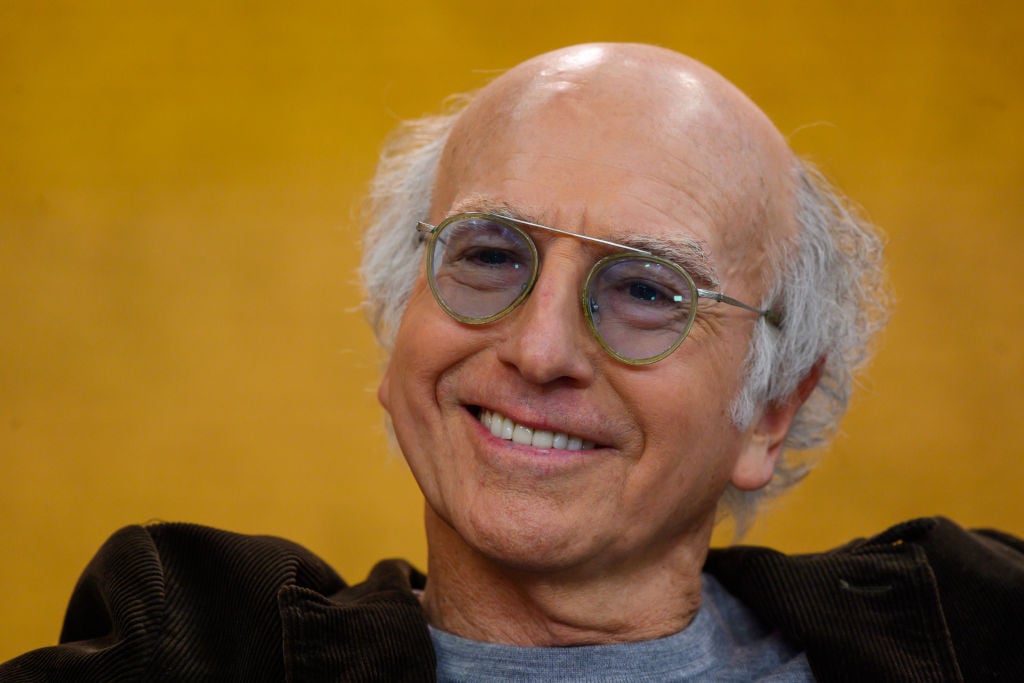 The obsession with 'Tiger King' 
Tiger King tells the tale of Maldonado-Passage, former owner of the G.W. Zoo in Oklahoma. The big cat fanatic had dreams of becoming a country singer, reality television star, and governor of Oklahoma. All of this, as well as Maldonado-Passage's murder-for-hire plot to have Carole Baskin, owner of the Big Cat Rescue in Florida, killed, was captured by documentary crews. 
Howard Stern and Larry David aren't fans of 'Tiger King' 
On April 7, Stern criticized the Tiger King series on his radio show. The talk-show host said the animal abuse the series showcased left him so "bummed out," he couldn't finish it. 
Curb Your Enthusiasm star David also couldn't get behind Tiger King, calling it "disturbing." In an interview with The New York Times, David said he couldn't get past the first episode of the docuseries that has engaged so many.
The comedian explained how afraid he was that the lions and tigers were going to attack or kill someone. "I didn't want to see them attack and those people were just so insane, I couldn't watch it," David said. Instead, to quell his boredom, David has been watching Ozark and Unorthodox. 
There's a reason why people don't like 'Tiger King' 
In an interview with CNN, the Director of Bleier Center for Television and Popular Culture at Syracuse University, Robert Thompson, said:
There are a few reasons that I think some people really might despise [Tiger King]. They don't want to spend time with these characters; people who are sensitive to stories about animals very much could be bothered. Whenever anything gets the kind of attention that Tiger King has been getting, there is an automatic built-in backlash with this American sense of superiority. There are some people who figure that if that many people are so excited about something, it couldn't be very good.

Robert Thompson, CNN
Thompson added that he was "disturbed" and "captivated" by the show himself. Like so many of the shows that capture our attention, Tiger King used a careful editing strategy to tell a story that was somewhat truthful and ever-so-engaging. "You get to know these characters and [then] wait one episode, two episodes, three episodes before [producers] drop, like really major, major bits of detail," Thomspon said.
If you don't consider yourself a fan of Tiger King, Thompson said that's normal. Just as "some people don't like sitcoms, there's nothing inherently wrong with someone who doesn't like 'Tiger King,'" Thompson concluded. 
'The Tiger King and I' special 
For those of you who don't consider yourselves fans of Tiger King, you'll need to exhibit some patience for a bit longer. Joel McHale recently announced the eighth installment of Tiger King titled The Tiger King and I. 
The new episode will air on April 12 and feature McHale interviewing some of the show's key members, including John Reinke, Joshua Dial, John Finlay, Saff, Erik Cowie, and Rick Kirkman. Jeff and Lauren Lowe will also be interviewed. 
Related: If 'Tiger King' Releases a New Episode, What Will It Reveal?