Not Only Did Julia Child Never Meet Julie Powell — She Also Didn't Like Her
Anyone who loves cooking and is serious about it knows of celebrity chef Julia Child. Child revolutionized the way Americans cook.
Anyone who loves cooking and is serious about it knows of celebrity chef Julia Child.
Child revolutionized the way Americans cook. She accomplished many firsts in her life, and in 1963, Child had her own cooking show, The French Chef, on PBS.
Through her TV show and her cookbook, Mastering the Art of French Cooking, Child inspired many people. One of those people was blogger Julie Powell, who wrote about cooking Child's recipes on her blog.
However, in an article written by Taste Of Home about Julia Child, it was revealed that Child was not a fan of Powell. 
What is the movie 'Julie and Julia' about?
New Yorker, Julie Powell, portrayed by Amy Adams, feels drained by her job. Her husband convinces her to start writing a blog. She decides to tackle all 524 recipes in Julia Child's cookbook, Mastering the Art of French Cooking.
She documents her cooking journey on the blog. The movie intertwines Powell's story with Julia Child's career and how she mastered French cooking. The film was directed by Nora Ephron and premiered in 2009.
Meryl Streep, who portrayed Julia Child, won four awards, including a Golden Globe for Best Actress, for this role. 
The real Julie and Julia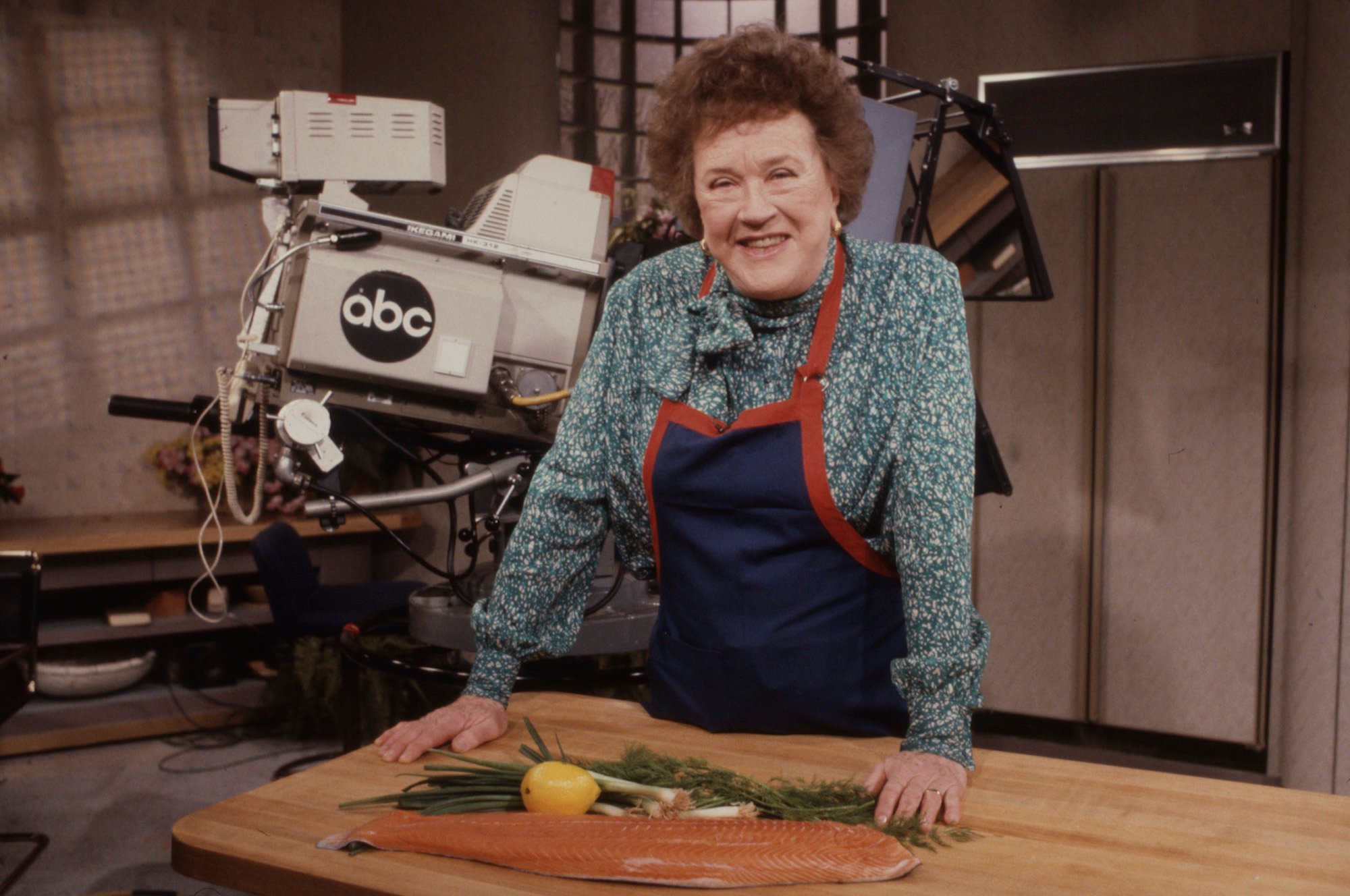 The real Julia Child was quite an extraordinary person. Child was born in Pasadena, California, in 1912. She was very tall, 6'2″ to be exact. When she applied to join the military, they turned her away because she was too tall. However, that didn't deter her, and she was a spy in World War II and worked in the Office of Strategic Services.
In the 1950s, she went to France to study cooking and was the only woman in her first class at Cordon Bleu. Then in 1963, Child's first cooking program was hired on PBS.
She was also the first woman inducted into the Culinary Institute American Hall of Fame in 1993. Child also donated her kitchen and cooking tools to the Smithsonian Museum.
In 2002, the real Julie Powell was frustrated with her job, so she decided to challenge herself by starting a food blog. She wanted to document her attempts at cooking all the recipes in Julia Child's cookbook.
According to ABC News, Powell's first blog post read, "Government drone by day, renegade foodie by night … Julie Powell was looking for a challenge … she has signed on for a deranged assignment. 365 days. 536 recipes. One girl and a crappy outer borough kitchen."
The next year, the New York Times wrote an article about Powell and her blog. A book deal followed shortly after. Powell's blog and book brought divided the food blogging community; some loved her, and others loved to hate her. Those who disliked Powell felt she lacked respect for Julia Child.
However, Powell's supporters believe she introduced a new generation and more people to Child's cooking. They also felt the haters were just jealous of Powell's success.
Julia Child did not endorse Powell's blog

Julia Child did know about Julie Powell's blog. She simply told her editor, Judith Jones, "I don't think she's a serious cook."
Jones said Child did not want to endorse Powell's book, Julie & Julia: 365 Days, 524 Recipes, 1 Tiny Apartment Kitchen, and felt she was cooking for the sake of a stunt.
Child felt Powell was cooking as a stunt because Powell never really described the end results or what she learned from the experience. Jones also exclaimed that she and Child found cursing while cooking unattractive.