Not-So-Royal Foods Prince George and Princess Charlotte Eat
Just because they're royalty doesn't mean Prince George and Princess Charlotte eat like royalty all the time. They're not living off Ramen noodles or snacking on Pop-Tarts but they enjoy common foods. After all, they're still children.
As for Prince Louis, he will have to munch on baby food until he's old to eat other foods.
See what foods Prince George and Princess Charlotte eat, probably on fine china, ahead.

Curry

In a surprise visit to BBC Radio One, Prince William and Middleton talked about their favorite takeout food and favorite TV shows, according to Today.

Middleton was quick to share their favorite takeout food to eat is, "Curry, definitely."
While Middleton didn't add if Prince George and Princess Charlotte like curry, she and Prince William did share that they can't have food delivered directly to their residence because it would be a safety risk.

Ice cream

In a now controversial photo released by Kensington Palace to celebrate Prince George's third birthday, show him offering his ice cream cone to the family dog, Lupo.

The picture caused an uproar on Twitter, with users saying how bad ice cream is for dogs, according to the New York Post.

Cake

Prince George took a visit to a Norfolk café near his family's country home with his mom. He reportedly politely ordered dessert during a stay in the country in July 2016.

"Kate said to George, 'Ask the nice lady what you would like to have,'" a Norfolk local told People. "George said, 'Excuse me nice lady, but can I have . . . ' and pointed to a cake on the counter."

"Then George sat down with Kate to eat his cake with a fruit juice," the local said.

Middleton makes brownies at home and looks to The Great British Bake-Off's Mary Berry for recipes, according to PopSugar.

"I'm a big fan of your cookbooks and your cakes," Middleton told Berry.


Pizza

Prince George and Princess Charlotte don't get pizza delivered to their house, err, palace, from their local pizza place.
Their mom makes pizza from scratch with them at home, according to Hello! magazine.

"I've done that with George and Charlotte — making pizza dough," Middleton said during a visit to St Luke's Community Centre in March 2018.

"They love it because they can get their hands messy," she added.

Pasta

Both Princess Charlotte and Prince George like pasta. Middleton said during a public appearance that "Charlotte likes to eat pasta too," after a child said they enjoyed it.

Prince George's favorite food is Italian but his great grandmother, Queen Elizabeth II, banned pasta from the menu at Buckingham Palace for being "far too starchy."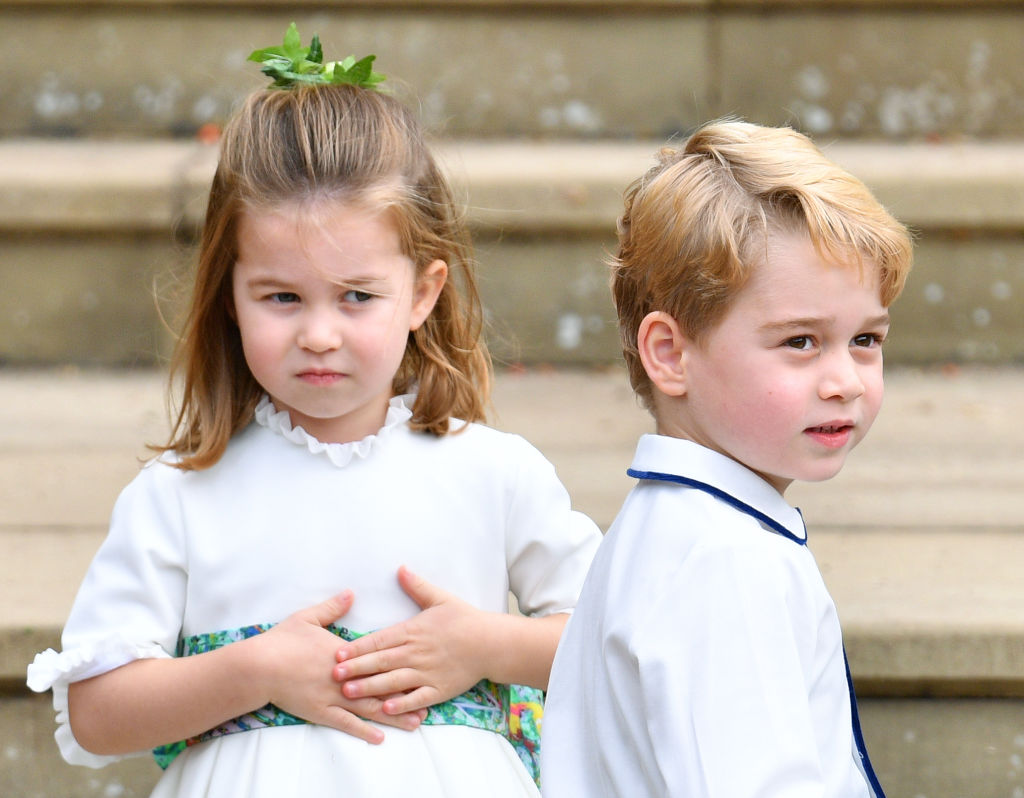 That means the kids eat pasta and Italian food when they're not dining with the queen.

Cereal
Middleton reportedly passed down her love of breakfast cereals to her oldest son. Prince George likes to eat cereal for breakfast, according to People. He particularly likes banana slices on top.
Candy canes

During the 2017 holiday season, Princess Charlotte and Prince George were photographed eating candy canes.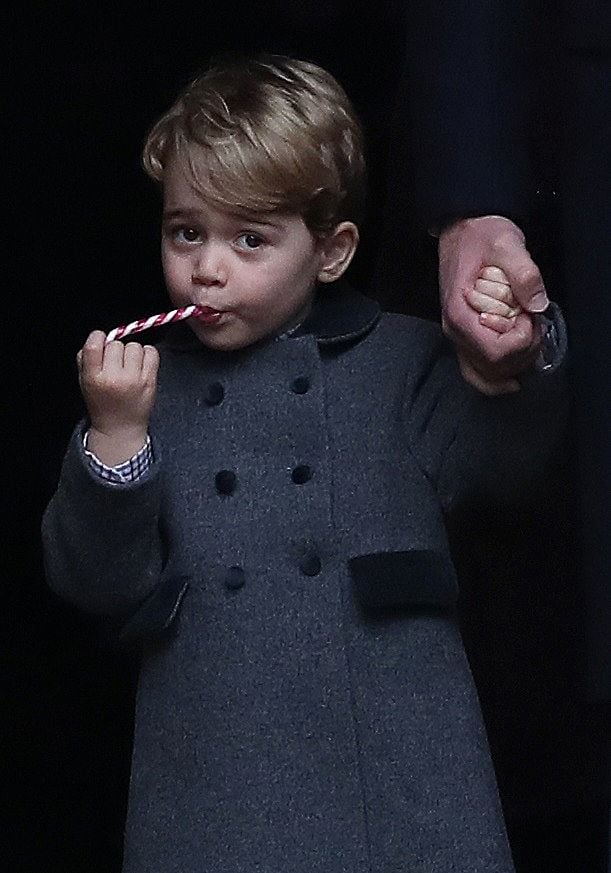 With baked goods and candies in abundance during the holidays, it's no wonder the two little royals were allowed to have a festive treat.

Shepherd's pie

According to Food Network Canada, shepherd's pie was a favorite among William and Harry when they were young and they still enjoy the dish today.

It's known to be a favorite among the entire royal family. We'd love to hear what they think about Costco's shepherd's pie.