'The Notebook' Director Thinks Rachel McAdams and Ryan Gosling's On-Screen Kiss Convinced Them To Date: 'They Were Together After That Kiss'
Ryan Gosling and Rachel McAdams' relationship blossomed after the two actors met filming The Notebook. However, their romance didn't begin with ice cream and Ferris wheel rides like their characters Noah Calhoun and Allie Hamilton. Initially, they didn't get along. Gosling even tried to get McAdams kicked off the set. Only later did they start dating.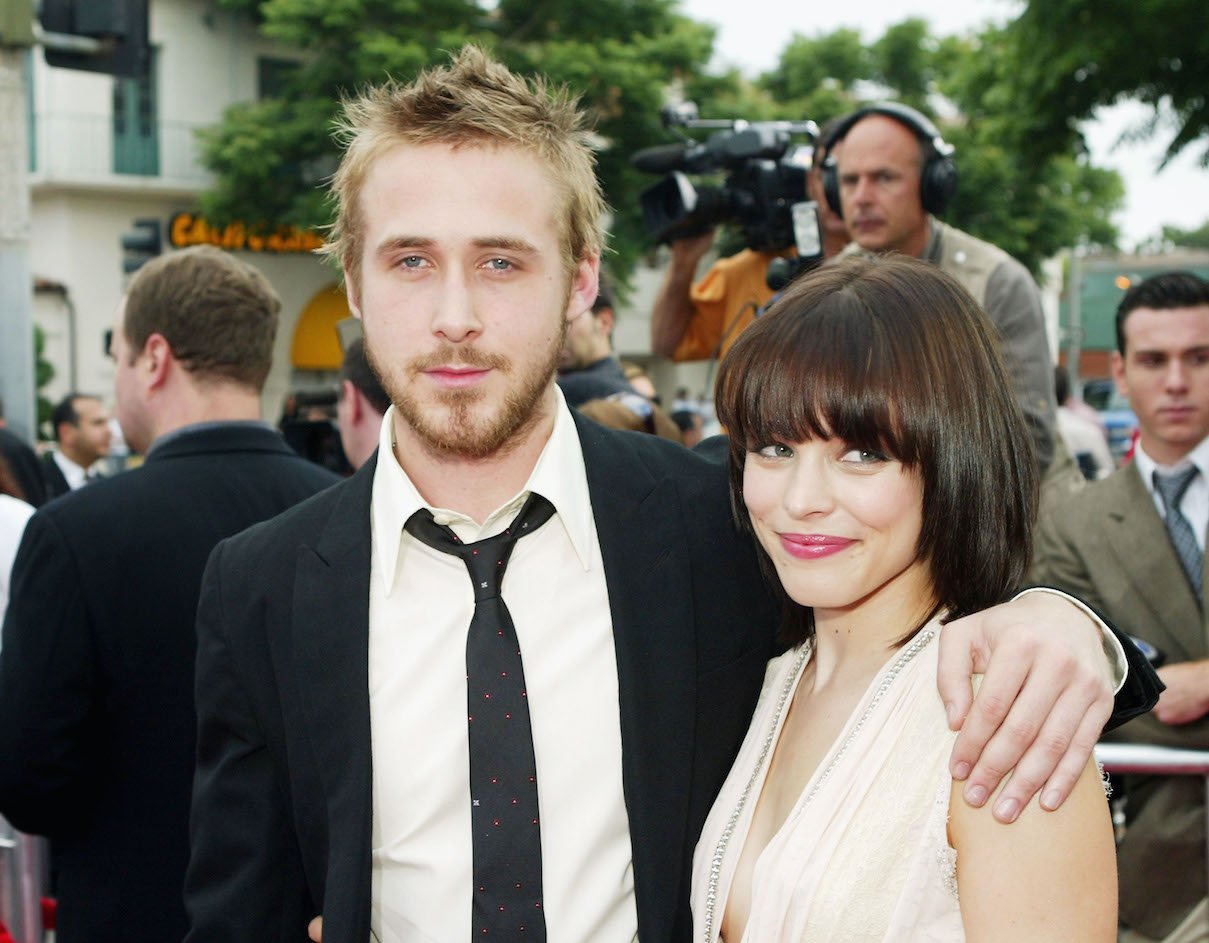 Filming the pivotal kiss-in-the-rain scene that brought Noah and Allie back together did something for the actors, according to Nick Cassavetes, the director of The Notebook. He says it broke down a barrier between Gosling and McAdams and could very well have been one of the "defining moments" that led them to date. 
A 'door got unlocked' for Rachel McAdams and Ryan Gosling with 'Notebook' kiss
When Allie returned to see Noah years after their summer romance, she learned Noah wrote her "365 letters." Then they admited they weren't over each other and proceeded to have one of the most memorable movie kisses in recent years. 
Dissecting the scene with Rotten Tomatoes, Cassavetes said the on-screen kiss changed the dynamic not just for Allie and Noah but for McAdams and Gosling too.
"When you saw the kids come together, it was like a car crash," he said. "There was something built up between these two kids, and it has nothing to do with directing."
"Because when we turned the cameras on, the scene was like: He's mad at her, she's mad at him, and then he says that he wrote her every day, and that's the key that unlocks the door. And when that door got unlocked, I didn't need to direct nothing," he explained. 
"These kids were on each other and I think that a lot of it was character, but a lot of it was … They wound up together for many years after the movie," he said.
"I don't know if I'm proud of it, but I think it's fantastic that they found each other like that," Cassavetes added. "And I think that was the moment because they weren't together before that kiss. But they were together after that kiss, so maybe that was one of the deciding moments."
Gosling and McAdams dated from 2005-2007 nearly two years after filming wrapped on The Notebook. 
Ryan Gosling and Rachel McAdams keep their personal lives private
Gosling shares two daughters with his The Place Beyond The Pines co-star, Eva Mendes. The pair are private about their relationship and parenting but they occasionally offer up some details about their life together. Gosling famously thanked Mendes during his Golden Globe Award speech for La La Land. 
McAdams is also private about her personal life. She won't walk red carpets with Jamie Linden, her screenwriter boyfriend, and the father of her child. McAdams is reportedly expecting another child after giving birth to a son — whose name has never been released — in 2018.