Notorious B.I.G. Said 'I Felt Like I Was Already Dead' When He Made 'Ready to Die'
At random intervals, there comes a time when a piece of pop culture arrives and irrevocably changes the atmosphere. Rap music was a burgeoning new genre in the mid-'90s, but the biggest success stories tended to come out of the West Coast, like Dr. Dre's The Chronic, Snoop Dogg's Doggystyle, and Tupac's 2Pacalypse Now.
But the East Coast had something to say, and no one said it with more wit, pathos, and style than The Notorious B.I.G. His debut album Ready to Die instantly made Christopher Wallace a star and brought attention to the creative minds looking for a way out of New York City projects.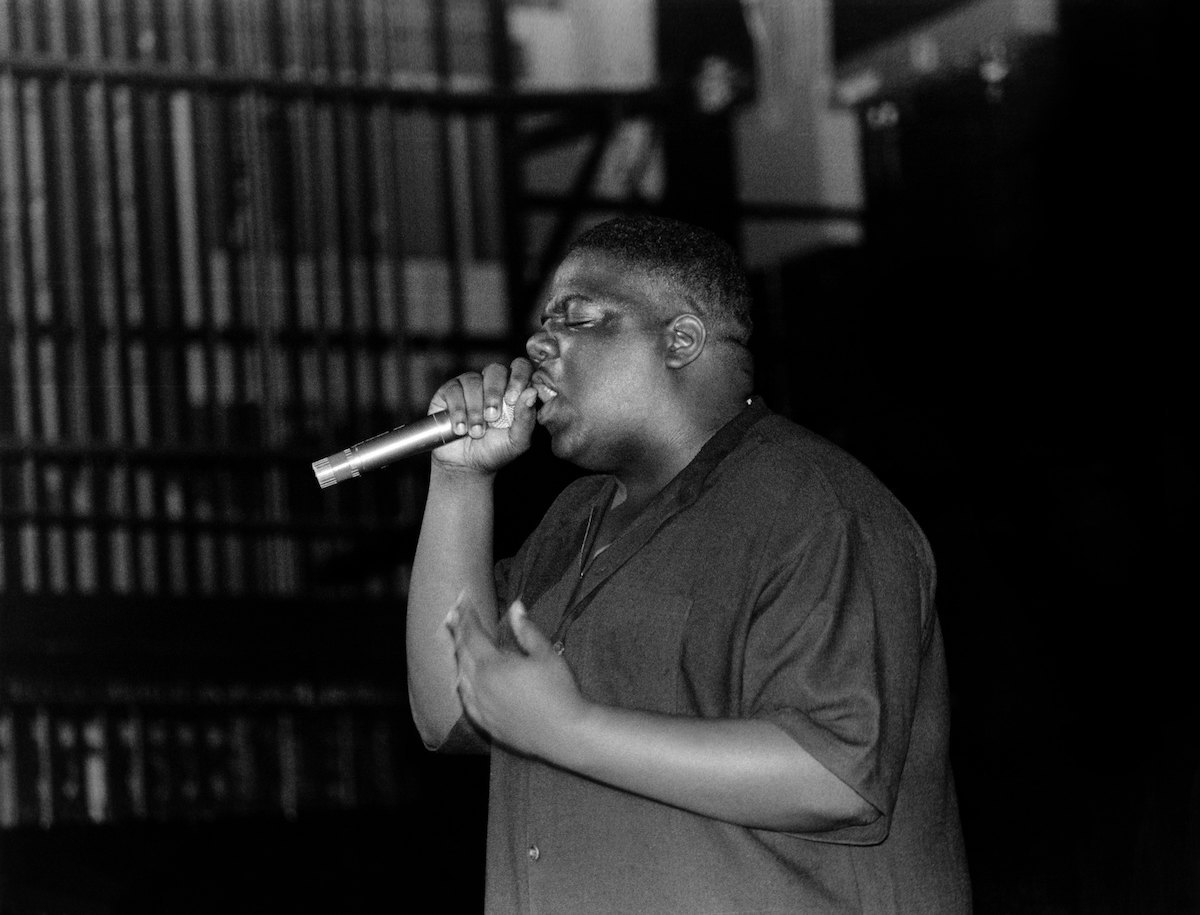 The album was so popular and so much time has passed that two of the singles have become something akin to party records, but it was called Ready to Die for a reason. Biggie's lyricism and storytelling choices were informed by a painful upbringing where money was scarce and desperation led to dangerous lines of work.
Why did Biggie feel like he was 'already dead' when Ready to Die came out?
Wallace grew up in Brooklyn's Clinton Hill area with his single mother, Voletta, who worked two jobs and did her best to keep her son on the right track. He was a gifted student, especially in the arts, but the allure of the local drug trade and the money that came with it was too tempting to ignore. He started selling drugs at the age of 12 and eventually dropped out of high school to live that lifestyle full-time.
Wallace made a few thousand dollars a week at his "peak", but the ordeal weighed on his soul. A drug bust in North Carolina for dealing crack cocaine put him in jail for nine months. He made his first demo tape, Microphone Murder after he got out. After being cajoled by his friends to pursue his artistry more seriously, he began working on what would eventually become Ready to Die, taking his conflicted feelings about his past decisions into the booth with him. 
"I felt like I was already dead", he explained to Rap City's Joe Clair in his last ever interview.
"Just being in a situation with my mom, working, going to school, leaving me open to [dabble] in different things, you know what I'm saying? It just left me kind of stuck. My mentality was more [about] getting paper, not caring about nothing else, just wanting to get mine, y'know? I got the record deal, and when I started doing Ready to Die, there was a lot of anger. A lot of hatred was coming out. It was real, but it was real angry."
The album was an instantly seminal event in hip-hop history
Words like 'classic' or 'legendary' are probably overused these days, but it was readily apparent when Ready to Die dropped in 1994 that it was something special. "Ready to Die is the strongest solo rap debut since Ice Cube's Amerikkka's Most Wanted" concludes a Rolling Stone interview from the time. "Few have ever been as open in detailing their criminal past as Biggie Smalls, and none have ever been as clear about the pain they felt at the time" wrote Toure in a New York Times profile of Biggie weeks after the album's release.  
Ready to Die details the totality of his experience as a youthful drug dealer in New York with dreams of leaving the life behind should he ever get the chance, while also acknowledging the claustrophobia inflicted on poor Black kids in America. "B.I.G. was a smart kid that had (or liked) to do dumb things, the record suggested, itself a comment on the how genius gets sharpened when faced with obstacles, and an affirmation of rap as a platform for such genius to be realized, and monetized," said Matthew Trammell in a Pitchfork review commemorating the album's 20th anniversary. 
It has something for everybody. Ready to Die's three singles are all certified gold or platinum. "Juicy" was made at the behest of executive producer Puffy, but became an iconic single thanks to Wallace's loving ode to the underground rap that inspired him and his pride at being rewarded for his creativity for the first time in his life. "Big Poppa" and "One More Chance" married his gift of gab with a comedic tone that revealed his lighter side.
But the rest of the album is an exploration of the paranoia and self-loathing that often filled his days. Songs like the title track, "Everyday Struggle", and the closing "Suicidal Thoughts" are the most obvious examples of his anguish about his life, but that energy lingers through the whole project. Ready to Die is vulnerable and defiant, clever and morose. Some of the production does not hold up well, but the emotional potency is timeless.
Success continued until his tragic end
The road to Biggie's second album was mired by the increasingly tense beef between the East and West coasts, with himself and Tupac the main protagonists of the rivalry. The rhetoric on diss records followed them into real life. Even as B.I.G tried to make amends after Shakur's death, it was too late. Life After Death was an excellent follow-up, but it's forever tinged with the fact that its genius creator never got to receive the plaudits for his work.
The rap world hasn't been the same ever since. Legitimate beef borne of actual animosity and not the predictable machinations of attention-starved pop stars well past their prime is now a rarity. Most people don't dare to cross that line anymore and risk the loss of talent that could change lives for the better.
RELATED: Despite the Notorious B.I.G.'s Murder Remaining Unsolved, His Mother Believes Justice Will Be Served