Notorious B.I.G. Started Selling Drugs at Just 12 Years Old
Christopher Wallace, better known as Notorious B.I.G. grew up in the Bedford Stuyvesant neighborhood of Brooklyn, NY during the 1980s. In 1982, the influential rapper was 12 years old. Crack cocaine was the drug of choice in New York City and beyond.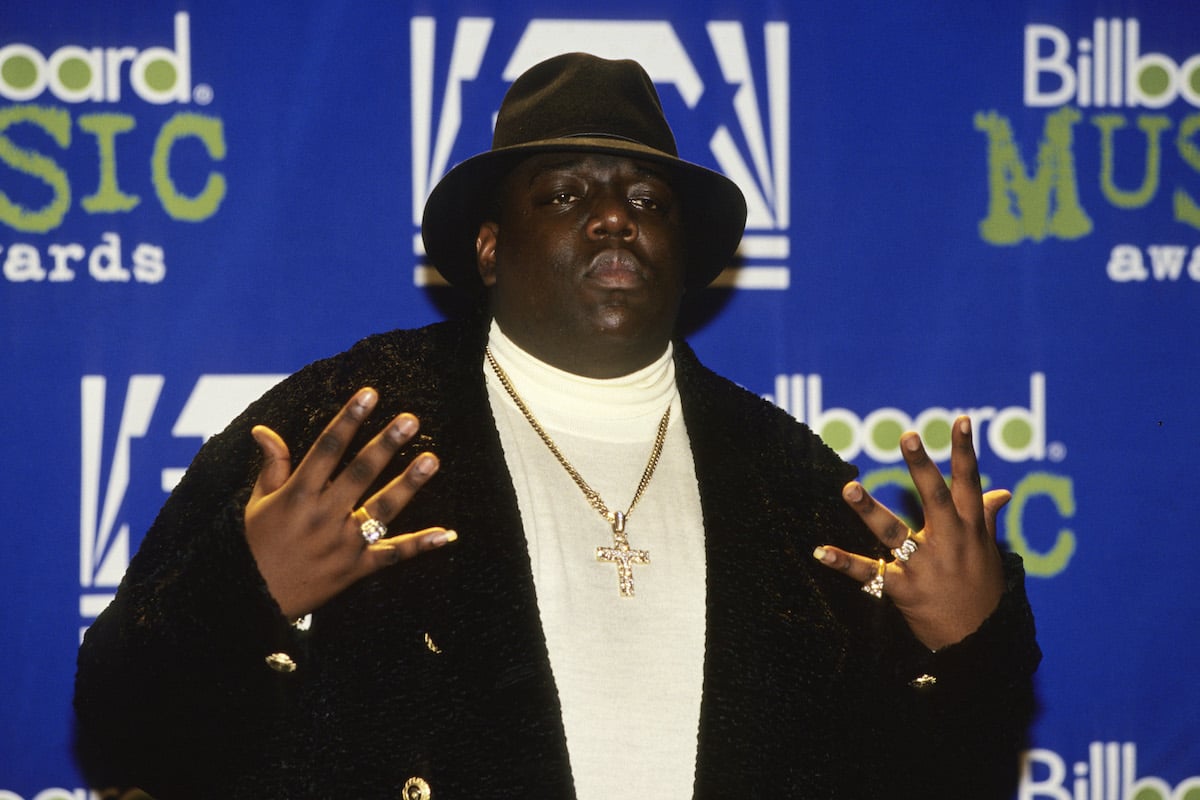 It was cheap to manufacture and the market of people who wanted the powerful, inexpensive high was huge. Many small-time drug dealers hustled to make fast cash. Though his mother worked two jobs to send him to a private high school, Biggie decided to earn his own money and turned to dealing.
B.I.G. kept dealing even after his first record deal
By 1993, after a decade of dealing, he was no longer selling crack on Fulton Street in Downtown Brooklyn. He was part of a major interstate operation with a location in North Carolina. He also had a newborn daughter to support. He traveled between Brooklyn and Raleigh managing his business. Music was a side interest. It wasn't earning him much money.
After his rise to fame, he told a television interviewer that he made upwards of $7,000 per week from dealing. Compare that to the paltry amount he earned for his first single, "Party and Bullshit" and music wasn't paying the bills. On top of that, the advance for his first major record deal with music executive Sean "Diddy" Combs, was delayed. B.I.G. continued working in Raleigh and Brooklyn, doing what he knew how to do to support himself. Diddy contacted B.I.G. and told him he had to choose between dealing and music. He couldn't do both.
Notorious B.I.G.'s music captured the end of an era
The album with the delayed advance was Ready to Die. Pitchfork reviewed the album in 2014 in honor of its 20th anniversary. The article pointed out that even B.I.G. knew the damage that small-time crack dealing caused in the city he grew up in. Tracks like "Things Done Changed" recall simple childhood pleasures like cookouts and block parties.
That innocence takes a turn with the rise of crack and battling drug dealers. B.I.G. helped usher in that change and other tracks like "Everyday Struggle" and "Suicidal Thoughts" show that he struggled with guilt and mixed feelings over his days selling drugs.
During the mid-'90s, B.I.G. and other talented rappers and artists collaborated as part of the Junior MAFIA (Masters At Finding Intelligent Attitudes). Song lyrics were autobiographical and told the stories of what it was like selling drugs in big cities. It described the intensity of relationships between men and women. The music was about power and prestige and money. And it crossed genres. Biography reports that in 1995, B.I.G. was "the biggest-selling solo male artist on the Billboard charts — not only in hip hop, but in pop and R&B, too."
B.I.G. collaborated with Michael Jackson and R. Kelly. Early in his career, he had met Tupac Shakur during a visit to Los Angeles. Shortly after that, an East Coast vs. West Coast battle took over the music industry.
B.I.G. lived by the sword and died by the sword
Tupac Shakur was B.I.G.'s West Coast rival. After Shakur was shot at a recording studio in NYC and survived his injuries, the war of egos between the two intensified. Many believed that B.I.G. admitted being responsible in some lyrics from his song "Long Kiss Goodnight." But that was not the first attack on Shakur. No one knows for sure who fatally gunned down Shakur on September 7, 1996.
B.I.G. was gunned down in Las Vegas on March 9, 1997. Like Shakur, no one was ever charged with his murder. His posthumous album titled Life After Death seemed to be a prophetic album.
RELATED: Who Had a Higher Net Worth at the Time of Their Death Tupac Shakur or Notorious B.I.G.?