Notorious B.I.G. Talked About Realizing How Powerful Him and Tupac Were: 'We Waged a Coastal Beef'
Notorious B.I.G. realized how much power him and Tupac had when he saw the 'coastal beef' their feud had waged.
There's been no shortage of noteworthy celebrity feuds. But none have been more analyzed and scrutinized than the infamous beef between The Notorious B.I.G. and Tupac Shakur during the late '80s and early '90s. These two powerhouse hip-hop icons were the absolute biggest names in the industry back then. And a feud between rappers soon morphed into a West Coast rap versus East Coast rivalry.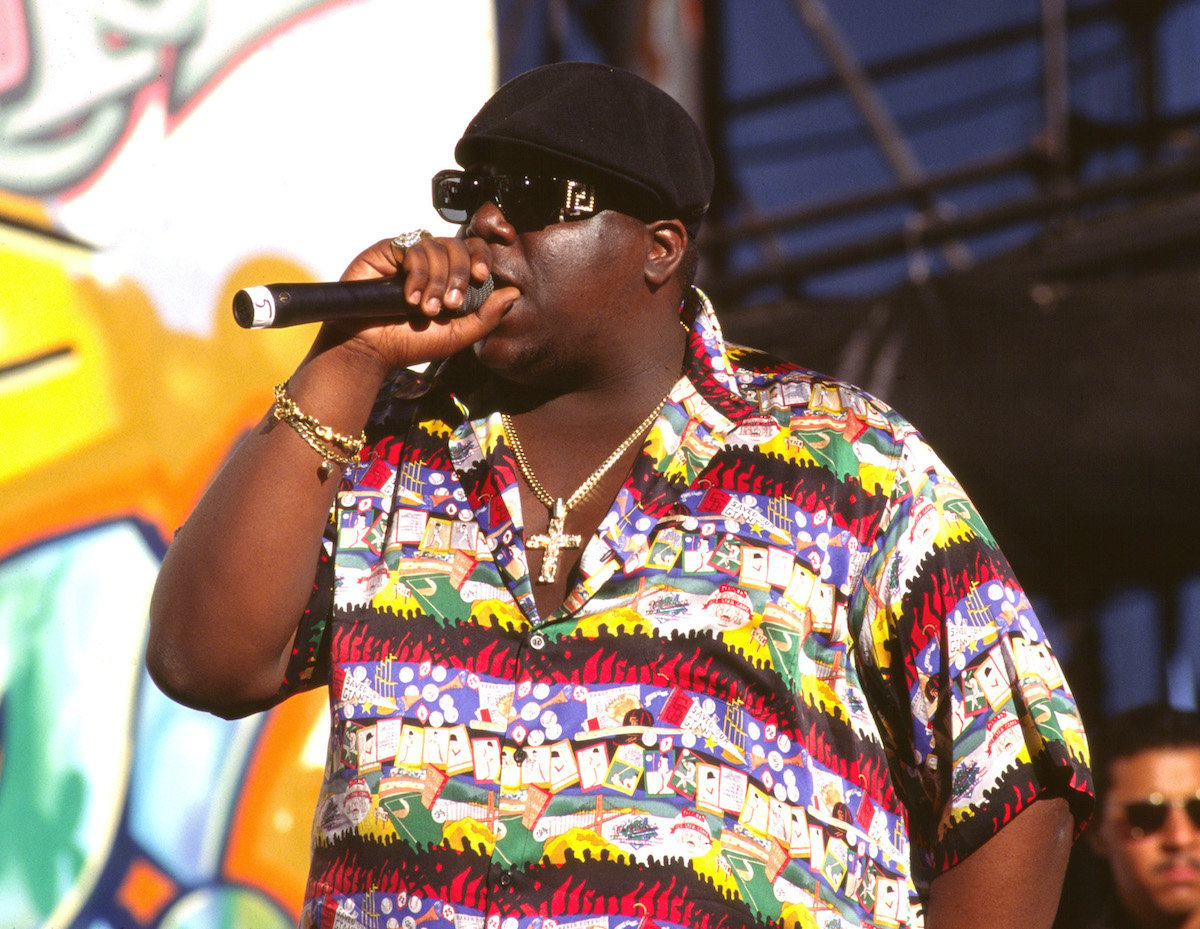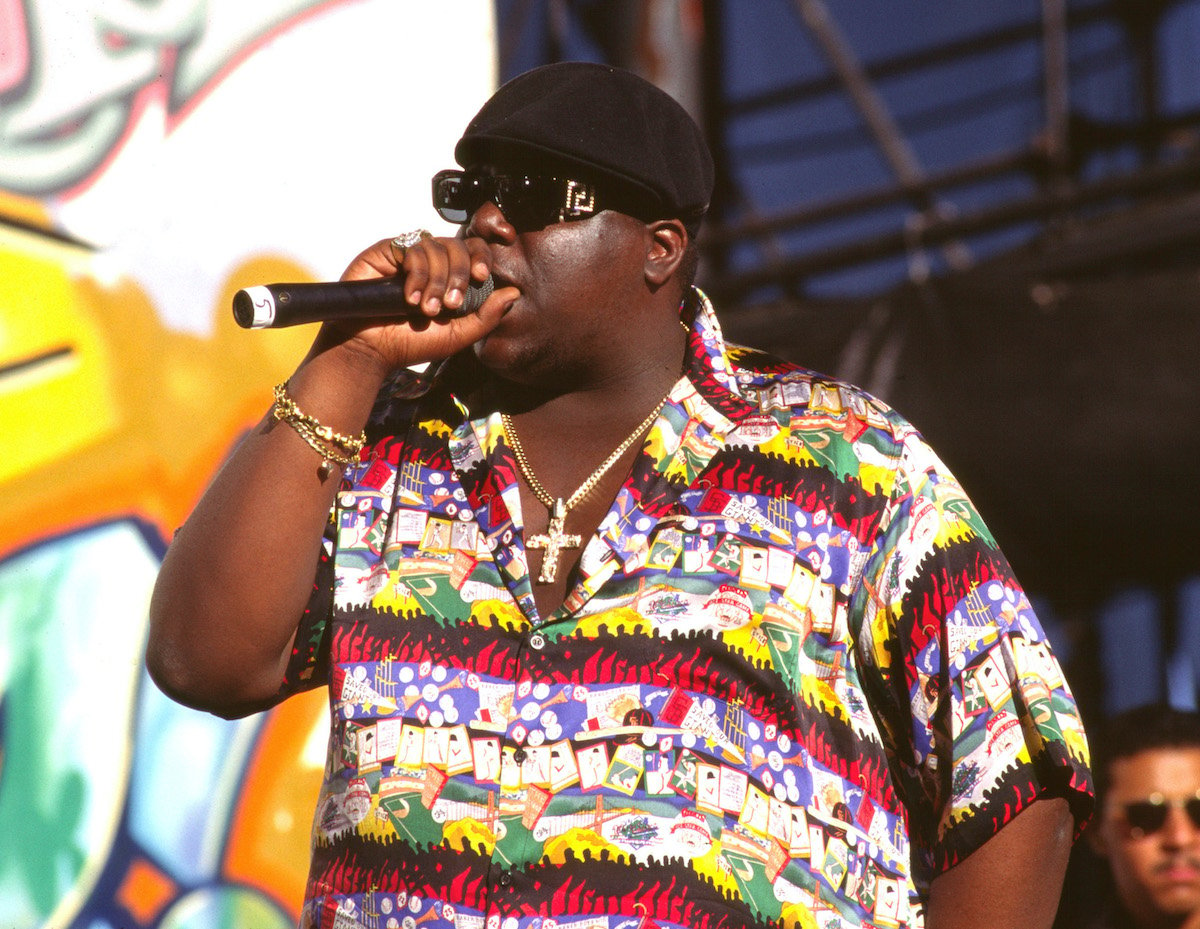 Some speculate how this feud would have played out had it not ended in tragedy. Looking back at what The Notorious B.I.G. said about realizing their power back then and the coastal beef they waged, there are hints that maybe the two could have reconciled. Reading between the lines, The Notorious B.I.G. at least recognized the impact this feud had on hip-hop fans and the industry, coast to coast.
The infamous beef between these two rap icons
The Notorious B.I.G. and fellow rapper Tupac Shakur were friends, believe it or not. In the early '90s, they had respect for each other as hip-hop innovators. But that didn't last long. When Shakur was shot in 1994, he pointed a finger at B.I.G., accusing him of involvement in the shooting. And that was the catalyst that turned these once rap cohorts into bitter enemies. Shakur then signed with Death Row Records, igniting the flame that would turn into a full-blown bonfire of East Coast and West Coast rap feuding. 
In an interview Biggie gave regarding this infamous beef, he reflected on those early days of the feud. Biggie acknowledged the power the two had in impacting a movement. What began as a feud between men soon turned into West Coast allies for Tupac and East Coast allies for Biggie. 
What The Notorious B.I.G. did to put out the flames
"We waged a coastal beef," The Notorious B.I.G. said in his interview on the set of "Hypnotize" on February 24th, 1997. In retrospect, it appears he felt bad that he and Tupac Shakur never really got a chance to reconcile. After Shakur's death, the weight of the feud fell on B.I.G.'s shoulders. And he worked to try to dispel those bad feelings among fans and within the industry. He sought to calm the tempers that he and Tupac had once incited, hoping to reunite East Coast and West Coast.
Ambrosia For Heads shared B.I.G.'s interview with King Tech and Sway in Los Angeles on The Wake Up Show. Biggie came into the radio studio, against the advice of his team, on March 1st, 1997, roughly six months after Tupac's death and about a week before his own death. Los Angeles was still reeling from the murder and hostility. But Biggie's "Goin' Back to Cali" campaign was a courageous attempt to heal old wounds.
How they impacted the world with their legendary careers
Before The Notorious B.I.G. and Tupac Shakur died, they significantly contributed to and changed the industry. They both had been innovators in their own ways. And despite their infamous feud, the two had plenty in common.
As Biography describes, Biggie Smalls, aka The Notorious B.I.G., became the face of East Coast hip-hop and gangsta rap. Some say he almost single-handedly reinvented the genres on the East Coast. His powerful baritone, effortless ability to be vulnerable and harsh at the same time, Biggie's hustler life resonated with fans. And it's what put Bad Boy Records and New York rap back on the map. He was only 24 in 1997 when he was shot in Los Angeles in a murder that has yet to be solved. 
Tupac Shakur's origin story is similar to Biggie's, with hardships and childhood struggles. Shakur took to rapping with the voice of a troubled soul, interested in building his career around injustices endured by Black Americans. In many circles, he became a rapping spokesperson, bringing awareness to the ever-growing struggle for equality. With over 75 million albums sold and counting, he's one of the top-selling artists of all time. And eerily similar to his former friend turned rival, Biggie, Shakur was shot and killed in 1996, in Las Vegas, in a murder that has never been solved. 
The Notorious B.I.G. and Tupac Shakur never got a chance to make up. Snoop Dogg said Biggie was hurting about not reconciling, too. Just watching Biggie's final interviews, it's clear, if, given the opportunity, these two legends could have come together again and done even bigger things for the industry and probably the world.