Then and Now: 'The Bold and the Beautiful' Star Katherine Kelly Lang
The Bold and the Beautiful star Katherine Kelly Lang is the show's iconic leading lady. Lang joined the soap opera in 1987 as Brooke Logan and remains one of the original cast members. Throughout her three decades in daytime TV, Lang's appearance has changed. Let's look at what the star is like now compared to her earlier days.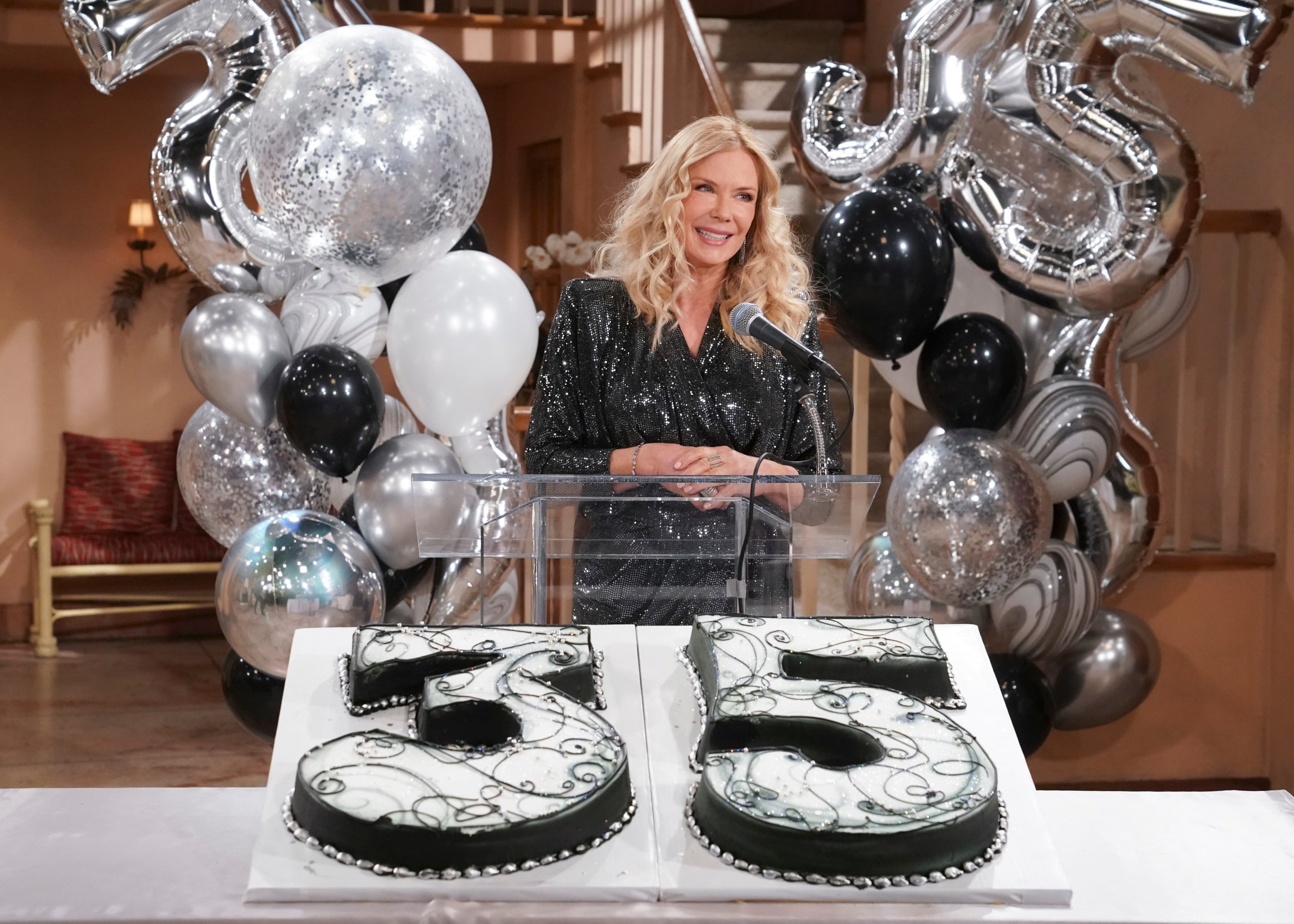 Katherine Kelly Lang joined 'The Bold and the Beautiful' in March 1987
On March 23, 1987, Lang and her The Bold and the Beautiful co-stars were launched into fame with the show's premiere. Lang was 25 was she landed the role of Brooke, who'd become the soap opera's golden girl. Before making it big in daytime TV, Lang's previous acting credits included the films Skatetown, U.S.A., and Evilspeak.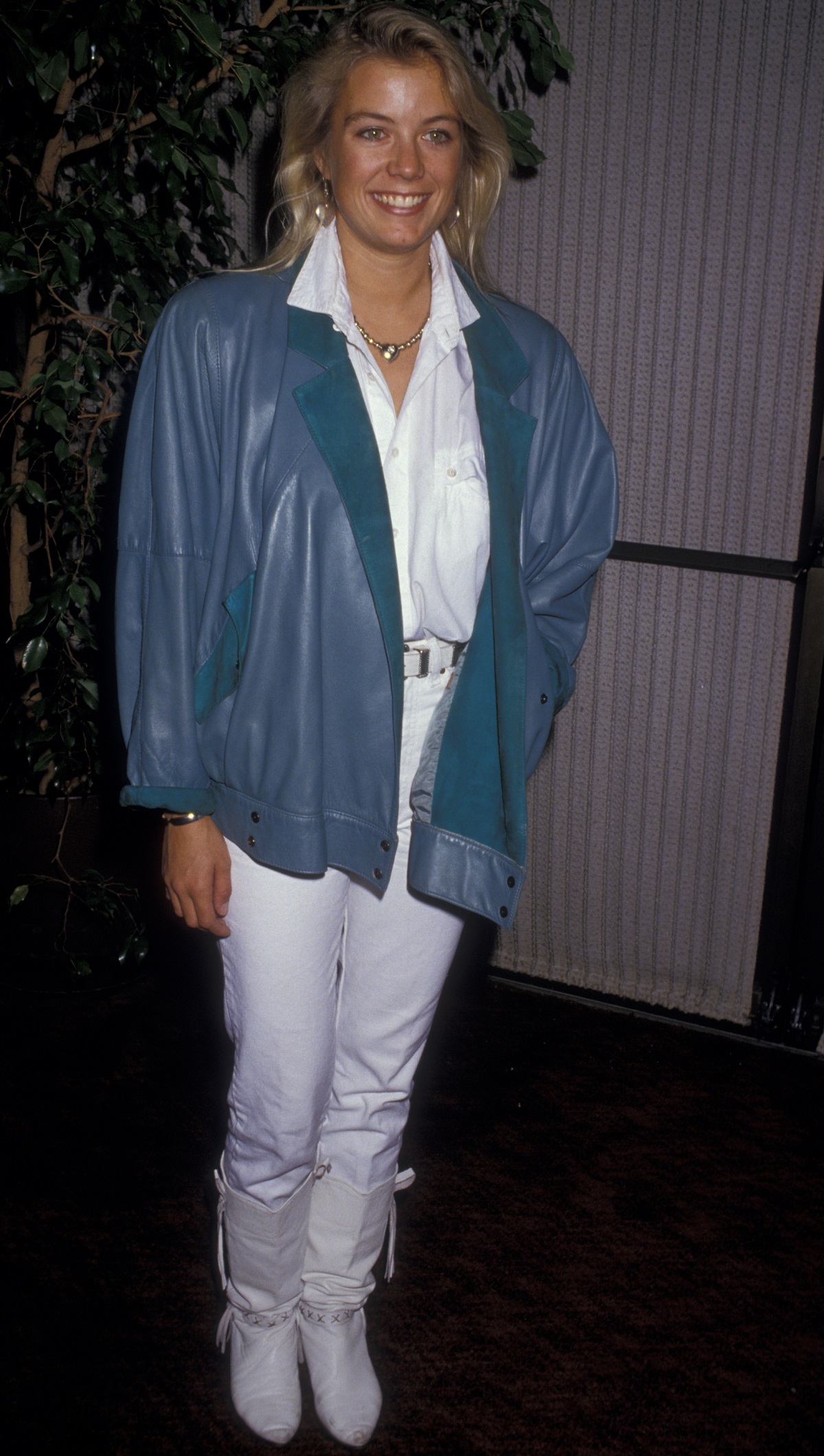 RELATED: 'The Bold and the Beautiful': Katherine Kelly Lang Says Eric Was a 'Fatherly Figure' to Brooke
But her performance as Brooke would make her a household name. When it came time to audition, Lang screen-tested with John McCook. Lang recalled her audition with McCook during a March 2022 appearance on The Talk. "I credit John McCook for getting me that part, honestly. I was so lucky to be able to do that screen test with him. He made me so comfortable and so confident," she explained.
The actor recently celebrated her 35th anniversary with the show
In March 2022, Lang celebrated her 35th anniversary with The Bold and the Beautiful. Since Brooke's an iconic character, the show commemorated the milestone with a standalone episode. In the episode, Brooke has a dream with the five loves of her life.
RELATED: 'The Bold and the Beautiful': A Look Back at Thorne and Brooke's Relationship
Naturally, Eric Forrester (McCook), Ridge Forrester (Thorsten Kaye), and Bill Spencer (Don Diamont) were part of the sequence. But the show also brought back Brooke's former flames Thorne Forrester (Winsor Harmon) and Nick Marone (Jack Wagner). Brooke's personal life has always been a central storyline in the series. While fans have opinions on who she should be with, Ridge remains her true destiny.
In an interview with TV Insider, Lang discussed why Brooke and Ridge's attraction is so strong. "Can you ever really answer that? It's a feeling. It's been a feeling from the very beginning. She can't cut ties with it. In her mind, it will always be Ridge – whether She's with him or not."
Katherine Kelly Lang's life away from work
Filming on the set of The Bold and the Beautiful keeps Lang busy. However, away from work, the actor is all about family. Lang has two sons, a daughter, a stepdaughter, and two grandchildren. The actor adores being a grandmother and constantly posts photos of her grandkids, Zuma and Reign, on social media.
Aside from acting, Lang is also a businesswoman. She owns a boutique in Beverly Hills called Benheart, which sells handbags, jackets, and shoes. When Lang isn't at the studio or her boutique, she loves to ride horses. However, during a recent Mother's Day horseback riding trip, the actor sustained a broken ankle.
Lang's injury isn't slowing her down, the actor returned to work, and fans can expect more drama from Brooke.
RELATED: 'The Bold and the Beautiful': Brooke Logan's 5 Worst Moments