How NYC's Governors Ball Music Festival Is Adapting and Enhancing Its COVID-19 Policy
September 2021 brings the Governors Ball Music Festival back to New York City. Here's what you need to know about the health requirements for entering the event.
2020 brought an expected cancellation for this music festival. This year, however, New York City's Governors Ball (also known as Gov Ball) returns with new 2021 dates, a new lineup, and new safety precautions due to the coronavirus (COVID-19) pandemic. 
Here's what you need to know if you plan on attending the music festival.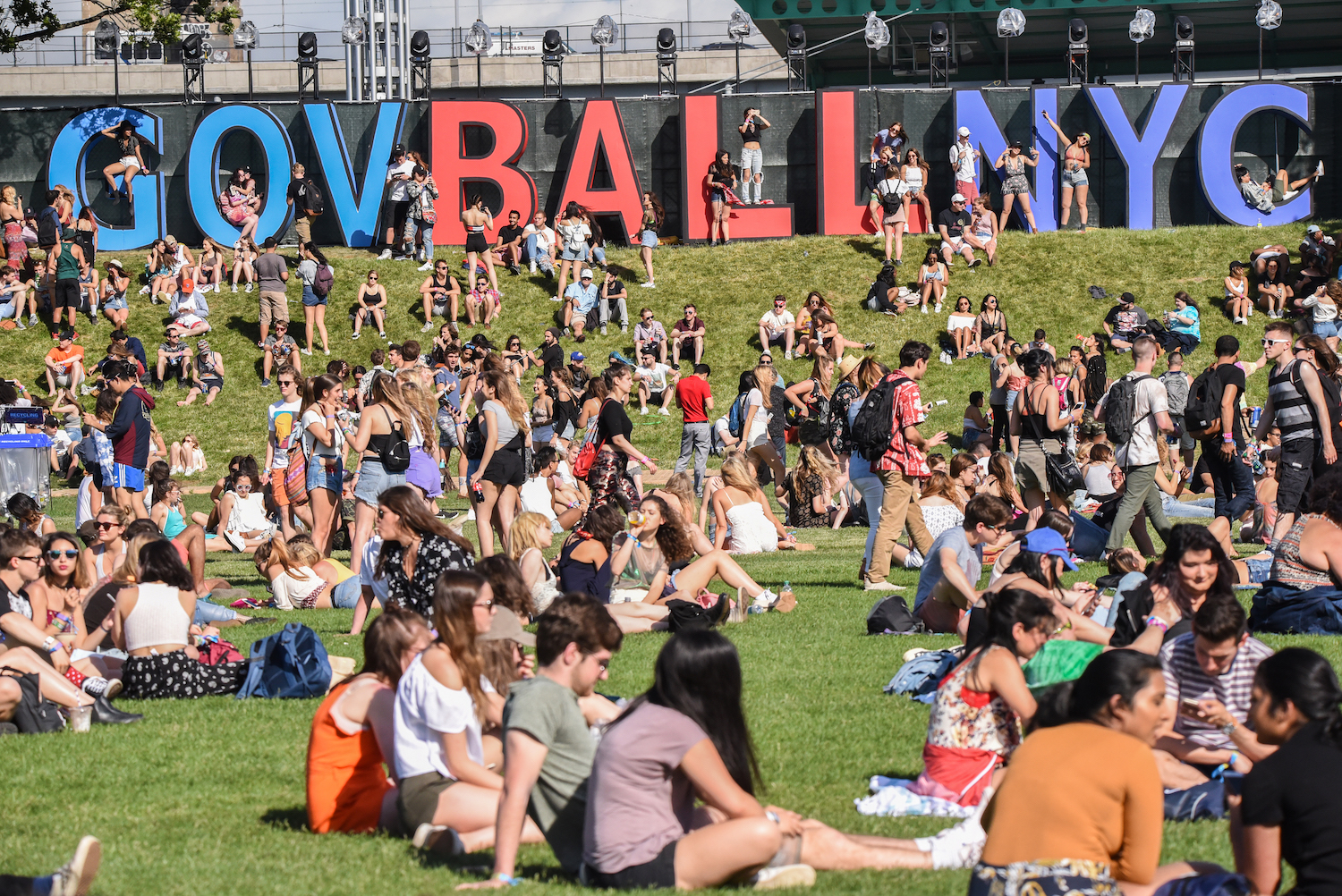 NYC's Governors Ball Music Festival features performances from Billie Eilish, Megan Thee Stallion, Post Malone, and others
After about a year of postponed concerts and canceled Broadway shows, New York City's vibrant live music resumed. In fact, from Friday, Sept. 24, through Sunday, Sept. 26, NYC's Governors Ball Music Festival will take place at the Citi Field complex in Queens.
Artists performing at this year's festival include Billie Eilish, A$AP ROCKY, Post Malone, J Balvin, Megan Thee Stallion, RÜFÜS DU SOL, Ellie Goulding, Leon Bridges, and Carly Rae Jepsen. (Post Malone previously performed at Gov Bal in 2018.)
This festival also highlights some of New York City's iconic eateries with "A Taste of New York Delivered by Grubhub." That includes Roberta's Pizza, Big Mozz, Van Leeuwen Ice Cream, The Bao Shoppe, La Newyorkina, Wowfulls, Try Vegan, and Milk & Cream.
Vaccines or negative COVID-19 tests are required for entry for Governors Ball 2021
Although some tickets for this music festival are already sold out, there are safety requirements for entry, particularly regarding the COVID-19 policy. 
"Safety is always the number one priority at Governors Ball, and as such, a full COVID-19 vaccination or a negative COVID-19 test result will be required to attend the festival," a statement from the festival reads. "For patrons who are not fully vaccinated, a negative COVID-19 test result must be obtained within 72 hours (3 days) of each day they attend the event."
As of August 2021, there is no mask requirement to attend Gov Ball, as this is an outdoor event. (Some experts encourage masks as an added layer of safety.) This announcement comes around the same time as New York City's vaccine mandate, which requires proof of at least one dose for indoor dining, starting in August 2021.
Another New York City-based music event, Global Citizen Live, on Sept. 25 requires proof of vaccination for entry. However, Gov Ball wouldn't be the first outdoor festival held in the United States since the COVID-19 pandemic. Lollapalooza, held at Grant Park, also included a vaccine policy and/or testing requirement. 
Governors Ball 2020 was canceled due to the coronavirus (COVID-19) pandemic
The 2020 music festival already had its lineup featuring beloved musicians. However, due to social distancing and safety concerns, the festival was canceled, as was The Coachella Valley Music and Arts Festival and The Bonnaroo Music and Arts Festival.
Governors Ball is among many live events (both indoor and outdoor) scheduled for New York City. 3-Day general admission and VIP tickets are sold out for 2021. Limited Friday and Sunday general admission tickets are still available for purchase. 
To learn more about The Governors Ball Music Festival, visit their website.