'NYPD Blue' Actor Dennis Franz Won't Be Reprising His Role as Andy Sipowicz
In recent years, there has been a sudden rise in popularity for revived shows and sequels. Some revivals end up doing well, while others eventually drop in viewership after some time. It seems another classic TV show is getting picked up once more with most of its beloved cast except for one.
NYPD Blue is getting revived, but one pivotal character won't be returning. Dennis Franz's character is set to be killed off for the reboot to happen. Read on to find out why the famed actor won't be reprising his role as Sipowicz.
The premise of 'NYPD Blue'
With the first season placing its primary focus on John Kelly. Kelly is partnered with the drunk misogynistic and homophobic Andy Sipowicz. Sipowicz gets shot by a suspect he'd humiliated earlier on. The near brush with death leads him to reevaluate his life and decisions. He then decides to sober up and save his job. 
Kelly has personal problems as he is going through a divorce and starts an affair with his fellow cop Janice Licalsi. Licalsi's father is a police officer who happens to be on the mob's payroll. Licalsi tries to protect her father but, in the process, is asked to kill Kelly. She instead murders the mob boss, which leads to severe consequences for her and Kelly.
Licalsi is then found guilty and sentenced to two years in jail. Kelly's involvement with Licalsi and the belief that he withheld evidence that could have given Licalsi a longer sentence gets him transferred out of the precinct. He, however, chooses to leave the police department altogether.
He is replaced with Bobby Simone, who previously worked as the police commissioner's driver. He and Sipowicz don't get along at first but manage to resolve their difference along the way. Sipowicz even asks Simone to be his best man.
Some of the prominent storylines in the show include alcoholism, sexual abuse, and coworker relations. As the show progressed, it stopped focusing on a few characters and became more focused on the ensemble cast. NYPD Blue ran for 12 seasons from 1993 to 2004. It was ABC's longest-running show until the medical drama Grey's Anatomy surpassed it in 2016.
Dennis Franz played Sipowicz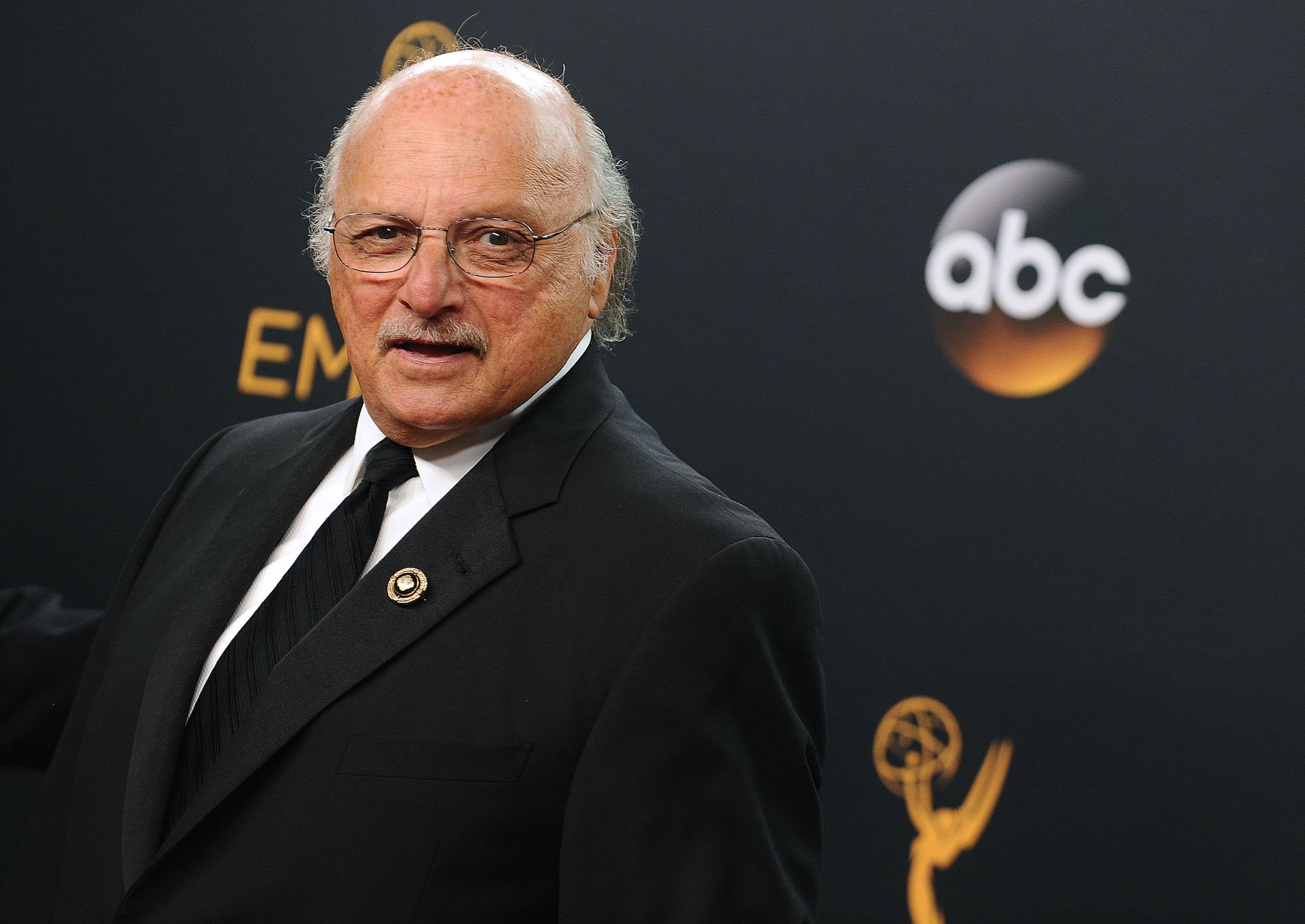 Franz began acting in theatre at the Organic Theater Company in Chicago. The actor's appearance led him to get typecast as a police officer. By his own account, his role on NYPD Blue was his 28th role as a cop. Aside from appearing in the long-running series, he has starred in the Hill Street Blues, Beverly Hills Buntz, and The A-Team.
Franz's character Andy Sipowicz on NYPD Blue gained popularity for his 'drunken-goon-but-heart-of-gold' demeanor. His decision to sober up and get his life together won many fans' hearts. For his role as Sipowicz, Franz received eight Primetime Emmy Award nominations and won four of them. He also got nominated 14 times for the Screen Actors Guild Awards and won three. He also received 2 Golden Globe Award nominations for his character on the show.
Why Franz won't be reprising his role as Sipowicz in the reboot
The new reboot will center around the events that follow Sipowicz's death. The show will focus on Sipowicz's son Theo who pursues law enforcement just like his father. His main aim is to become a detective and investigate crimes, including his father's murder.
According to Country Living, Franz won't reprise his role as Sipowicz unless the showrunners make room for a comeback in flashbacks. Franz said that he was asked to appear on the show but turned the chance down.
The 76-year-old is now retired and has set his eyes on other things that don't involve acting. Fran said that he thinks of his time on NYPD Blue fondly as it was a high point in his career. He, however, said that he wasn't interested in playing Andy Sipowicz anymore.