'NYPD Blue': Amy Brenneman Felt 'Honored' to Star In the Groundbreaking Nude Scenes
NYPD Blue is one of the longest-running TV shows in ABC's history, with 12 seasons airing from 1993-2005. A gritty and realistic crime-drama that pushed the envelope for violence, foul language, and nudity, the show faced an enormous backlash before the pilot had even aired.
Among the show's original cast members was Amy Brenneman who played Officer Janice Licalsi. Not only did she gain two Emmy nominations for her short stint on the show, but her intimate sex scene that filmed for the pilot episode helped kick the controversial show off with a bang.
The pilot episode of 'NYPD Blue' set the dark tone for the show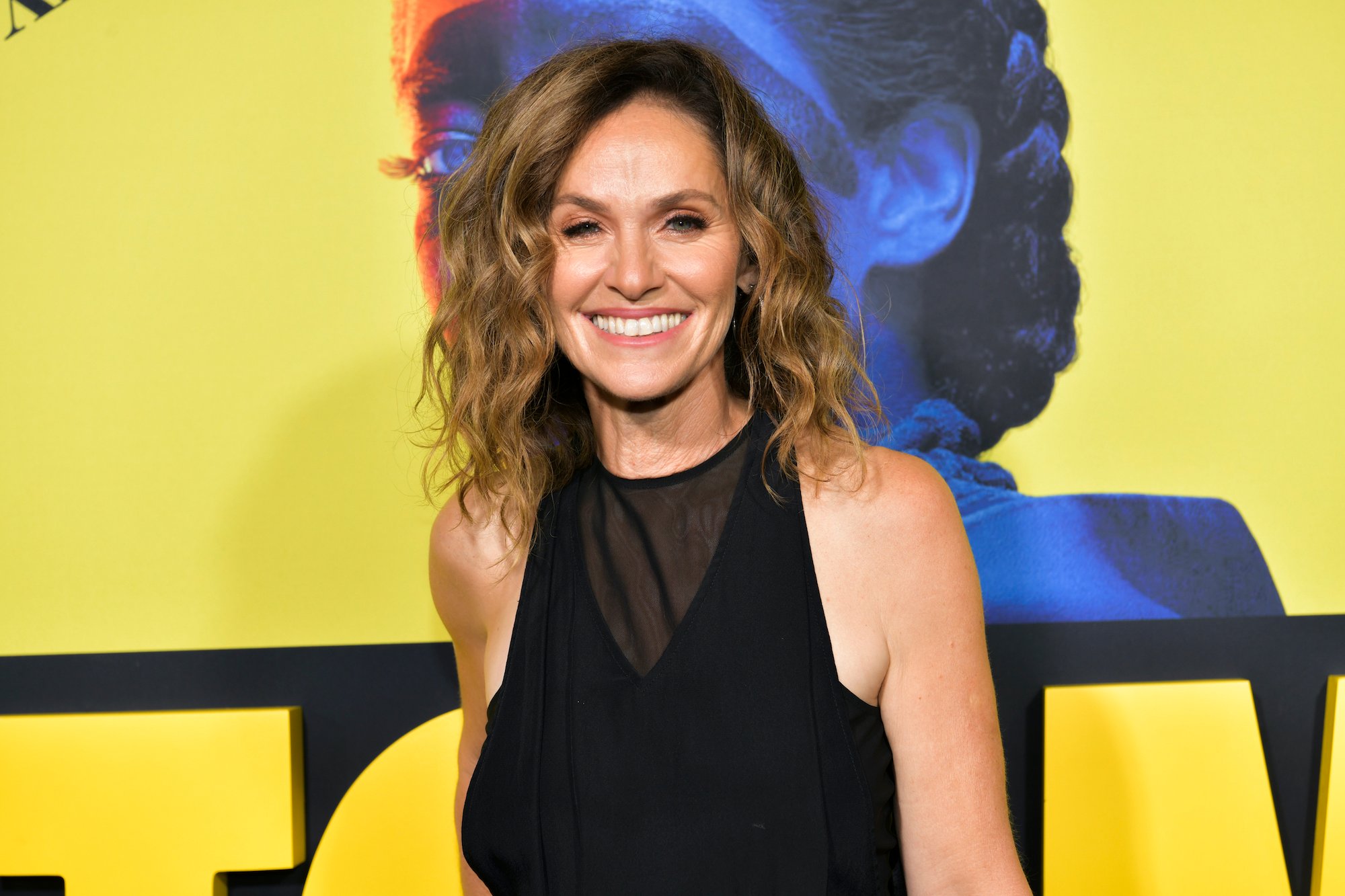 Unlike many of the show's cop genre predecessors, NYPD Blue was anything but campy and light-hearted, and the protagonists were anything but squeaky clean heroes. Show creators David Milch and Steven Bochco wanted to make a darker and more realistic television drama with flawed and complex characters.
They placed the bigoted, alcoholic, and foul-mouthed Detective Sipowicz (Dennis Franz) and his partner Det. Kelly (David Caruso) at the center of the ensemble cast.
Audiences watching the show for the first time were dropped right into the action with Det. Sipowicz in a heated feud with a local mobster and Det. Kelly just starting to fill out paperwork for his divorce. Sipowicz ends up being shot multiple times by his foe in a violent and bloody scene after being lured to the home of a prostitute working for the mob.
As Sipowicz fights for his life in the hospital, Kelly starts a new love affair with an eager young Officer Licalsi, who pursued Kelly as soon as she heard of his divorce. The two have a love scene with nudity that pushed the bounds of what was allowed on network television.
Unfortunately, much like the prostitute who leads Sipowicz to his execution, she too is revealed to be tied to the mob and is asked to give Kelly an execution of his own.
How did Amy Brenneman feel about the nudity in 'NYPD Blue'?
NYPD Bluefeatured many scenes with nudity over the years, and even the unlikely Sipowicz eventually showed his bare behind after repeat occurrences of fans yelling out "Yo, Sipowicz, when they going to show your ass?"
This, according to Franz, from a joint interview for Variety magazine on the show's 25th anniversary. Brenneman and another show staple, Gordon Clapp (who played Det. Greg Medavoy) were also in attendance.
Brenneman and Caruso's love scene in the pilot, however, was the first of the show's nudity, the legalities of which was uncharted territory for all involved. The scene shot for a day and a half, longer than the usual time spent on a love scene.
They had to shoot the scene in several ways because they weren't sure what would be allowed to be shown in the end. Brenneman has never seen the cut footage but jokes that it must be on Swedish television somewhere. Brenneman was no stranger to nudity and has calls herself a "pro-sex feminist."
"Coming from an experimental theater, half of my twenties I was naked on stage," she told Yahoo Entertainment. 
She told Variety that filming the scene was "intense and odd and intimate." She added that the director, Greg Hoblit was a "sane presence" and that she never felt exploited. "I felt absolutely honored, and like I was contributing to a scene," she said.
What has Amy Brenneman been doing since 'NYPD Blue'?
When Caruso left the show early in season 2, there was not much reason for her character to remain, but while Officer Licalsi's time was up, Brenneman's was not. She went on to act in several films and shows including Judging Amy (1995-2005) and Private Practice  (2007-2013).
More recently, she portrayed the silent, chain-smoking cult member, Laurie Garvey, in the HBO drama The Leftovers, and Diana Blackwood in a season of Amazon's Goliath, starring Billy Bob Thorton. One of her newest projects, Tell Me Your Secrets, is set to release on Amazon this year, after originally being scrapped by TNT in 2018.