'NYPD Blue' Caused Massive Controversy Before the Pilot Aired
For those who are interested in police procedural dramas, they may want to check out NYPD Blue. It came out during the 90s and was a hit among viewers. Fans who enjoyed watching David Caruso and Kim Delaney in CSI: Miami may be happy to learn that they are in NYPD Blue. 
Part of the series' success had to do with it breaking TV norms. These changes led to the show experiencing controversy before it premiered. 
'NYPD Blue' is about the lives of the police
In 1993, NYPD Blue premiered on ABC and aired its final episode in 2005. The show was a success and ran for 12 seasons. There were not that many police procedural dramas on at the time, so a number of people were interested in the series.  
The TV show depicted a gritty and realistic portrayal of the lives of police officers, which critics praised. Its premise centered around the fictional 15th Precinct located in Manhattan. In the beginning, the two main characters are detectives John Kelly and Andy Sipowicz.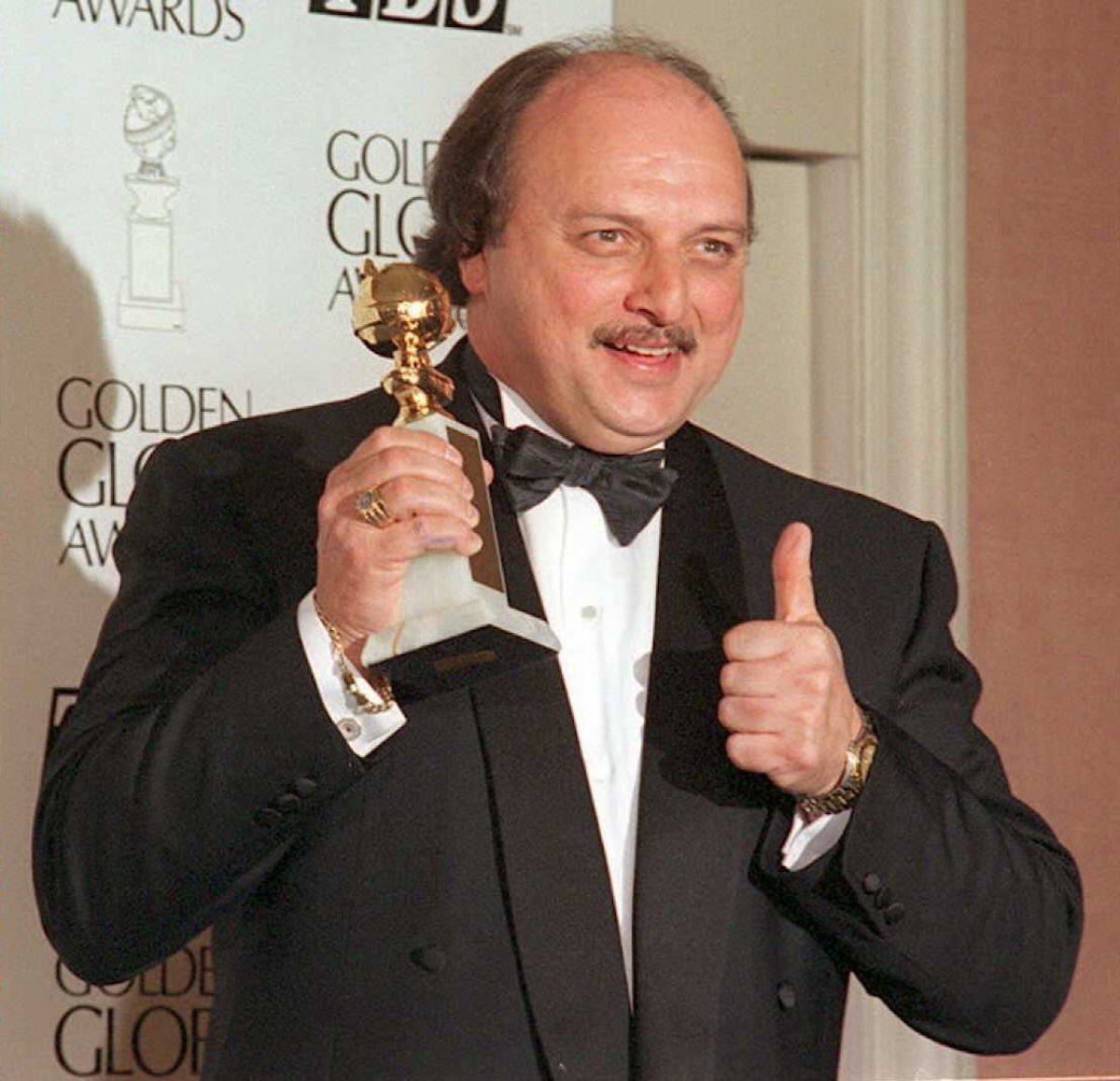 Their relationship has some tension due to Andy's negative behavior conflicting with John's caring attitude. The show follows the characters trying to balance their personal lives with their professional ones. Over the seasons, the cast members came and went. Caruso played John in the first two seasons before leaving. 
Other stars that fans may recognize are Sherry Stringfield and Dennis Franz. Gordon Clapp was supposed to appear as a guest star but ended staying for the whole series. 
How 'NYPD Blue' changed television
Audiences loved watching NYPD Blue and would tune in each week to see the next episode. Newer fans may not have realized it, but the series was bold at the time that it aired.  Not only did the show have a different portrayal of the police force, but it also changed the game in the TV industry. 
One of the big conventions that the police drama broke had to do with colorful language. People are used to hearing characters curse on television. However, that was not always the case. NYPD Blue made a significant impact in mainstream media by featuring obscene language. 
While some shows may still have used sounds to censor certain words, others began to have raw profanity. Another change was that the police series had more nudity. It may not have been on the same level as Game of Thrones, but it was no doubt a surprise at the time. 
One aspect of the show that a few may not consider different has to do with its storytelling. Most character leads stick around until the end. However, Caruso only stayed for two seasons. The big cast change probably shocked viewers who were expecting him to remain. 
There was controversy before the first episode
For over 25 years, people still think fondly of NYPD Blue. It may be hard to imagine that such a critically acclaimed show had any trouble in the beginning. The show's bold choice in featuring obscene language, nudity, and a flawed police force was met with controversy. 
According to Variety, the series faced public outcry even before the pilot aired. Religious groups and family organizations urged people to boycott the police procedural drama. Even 57 of the network's affiliates did not want to run the first episode when it debuted. 
"It was just going to be a disaster that was going to turn television around — which, I'm happy to say, it did have an impact on TV, for better or for worse. It did create a certain curiosity. It was condemned in so many cities. They refused to show it," Franz stated in an interview.