'The O.C.': How Rachel Bilson Went From a Guest Star to a Series Regular
Rachel Bilson will forever be associated with her role as Summer Roberts on The O.C., the teen drama from Fox. It's been 17 years since the world met Summer, the sassy, hilarious, best friend of Marissa Cooper (Mischa Barton) and longtime crush of Seth Cohen (Adam Brody). But the people behind The O.C. didn't intend for Bilson and Summer to get lots of air screen.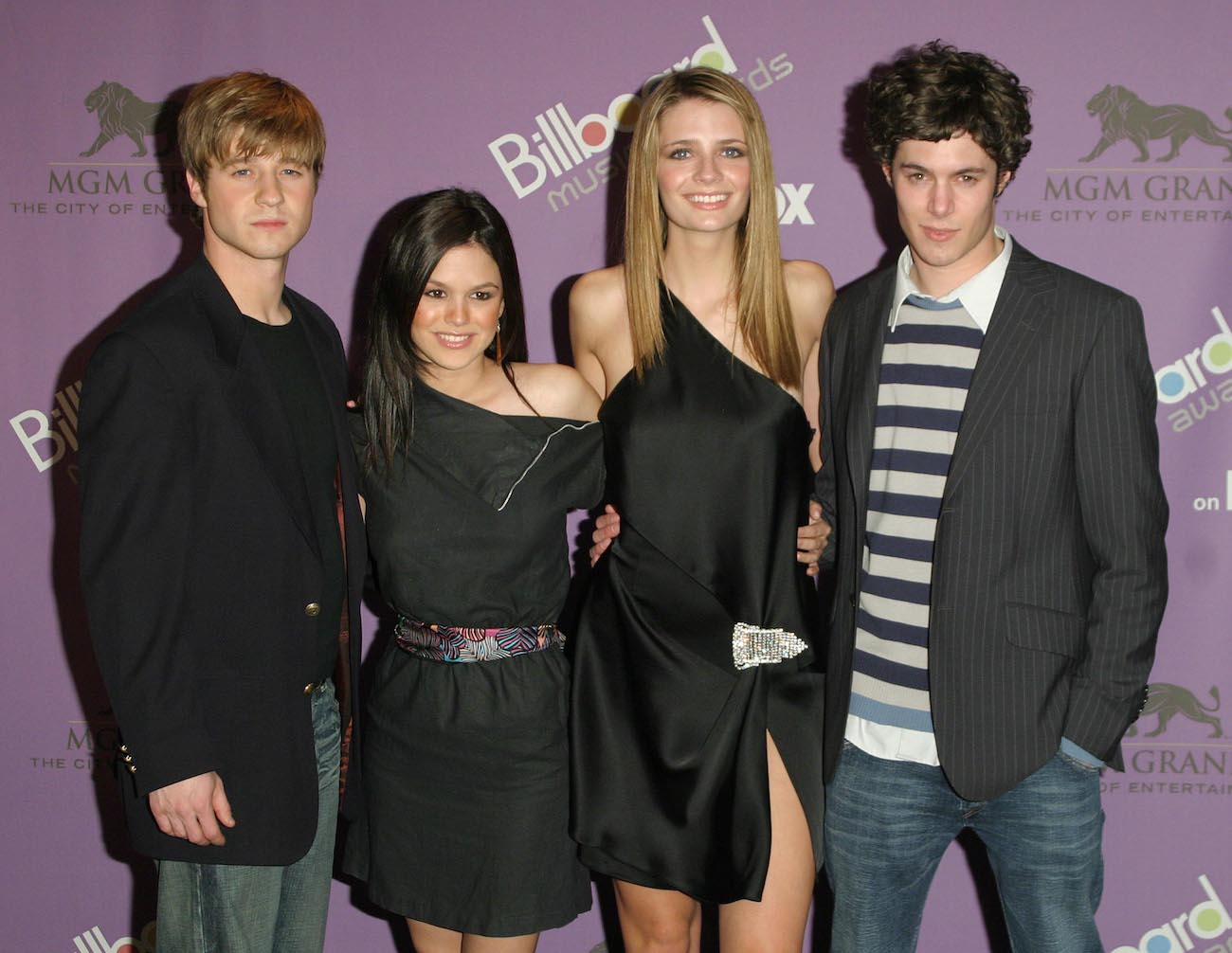 Summer Roberts didn't start out as a member of the 'core four' on 'The O.C.'
This might come as a shock but the people behind The O.C. never planned on Summer being one of the show's main characters. Over time she became known as a member of the "core four" alongside Ryan Atwood (Ben McKenzie), Seth Cohen (Brody), Marissa Cooper (Barton).
Of course, Bilson's role as Summer grew and grew until her storylines became a huge part of the program.   
Rachel Bilson only had a few lines in the first episode of 'The O.C.'
In The O.C. Season 1 Episode 1 "Pilot" airing on August 5, 2003, Bilson only appeared in a few scenes. Her character, Summer, took an interest in the new kid, Ryan, and invited him to a party. Unbeknownst to her, Marissa has a crush on Ryan.
Seth and Ryan showed up and at one point, Summer tried flirting with Ryan. Seth sees what's happening and thinks he's been burned by his new friend. Disaster ensues when Summer rejects Seth and utters her character's famous line "ew."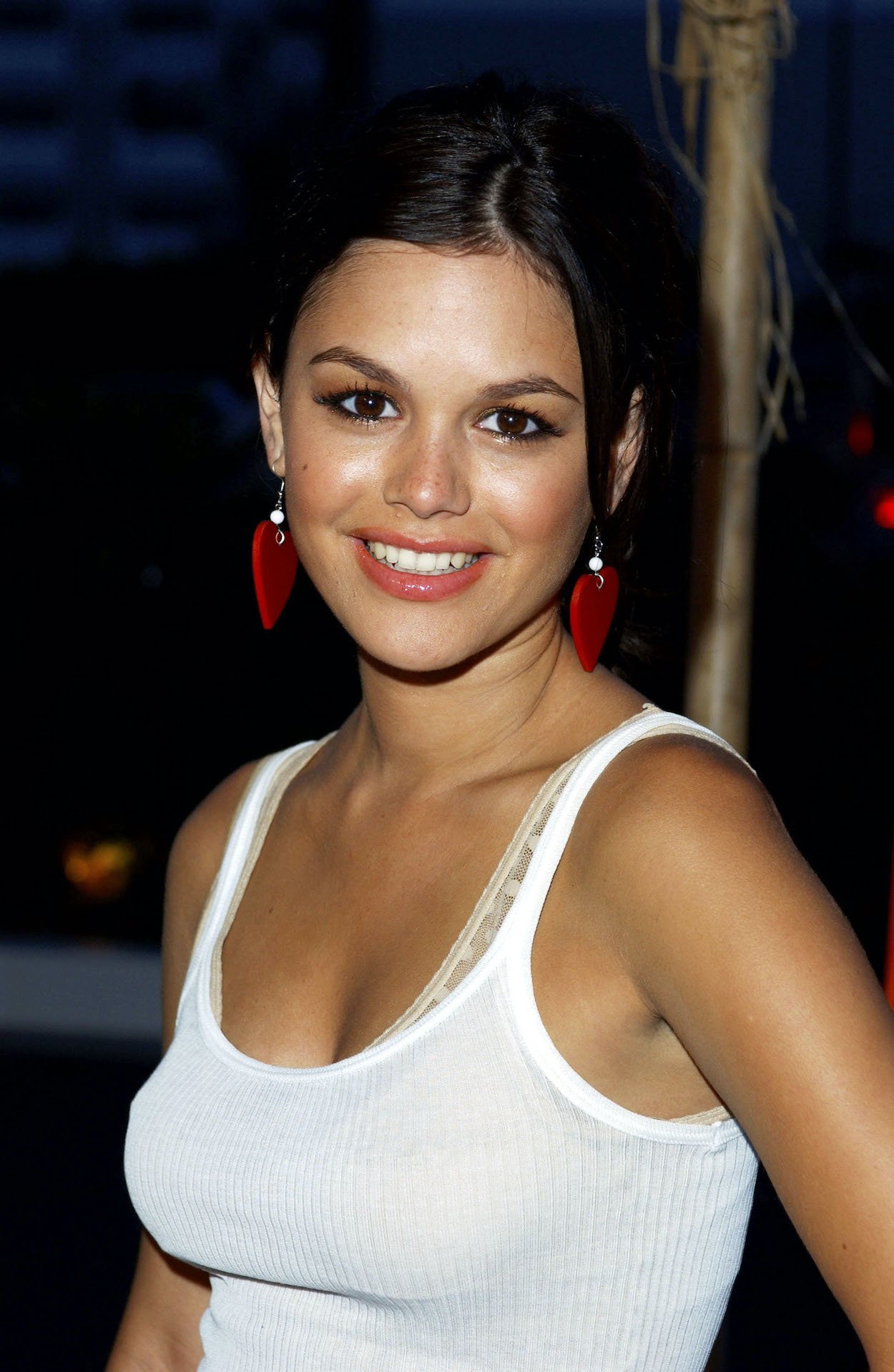 RELATED: 'The O.C.': Ben Mckenzie Describes Mischa Barton's Exit as 'Odd', 'Dramatic' for Her Character
Apart from Summer's interactions with Seth and Ryan, she shares a few brief moments with Marissa. The night ends with Summer dropping off a passed out Marissa on her doorstep. Meanwhile, Seth and Ryan get in a fistfight with Marissa's boyfriend. Luke (Chris Carmack), and his friends. 
Josh Schwartz says Rachel Bilson kept 'knocking it out off the park' as Summer Roberts on 'The O.C.'
Revisiting the popular drama in 2015 during an interview with Entertainment Weekly, The O.C. creator Josh Schwartz broke down some of the show's scenes from the pilot episode. One of them being Summer's scene where she drunkenly flirts with Ryan and calls out Seth.
"[The ew] was a scripted line and we talked early on like, 'Let's make this your catchphrase' in a fun way," Schwartz said of Bilson's character.
He continued, saying Bilson didn't have much to work with but she made her character's lines shine. 
"Summer wasn't a series regular in the pilot," he said adding, "She had three lines and one of them was, 'I have to pee, do you have to pee?' But she [Bilson] really sold that line and got it in all of its complexity."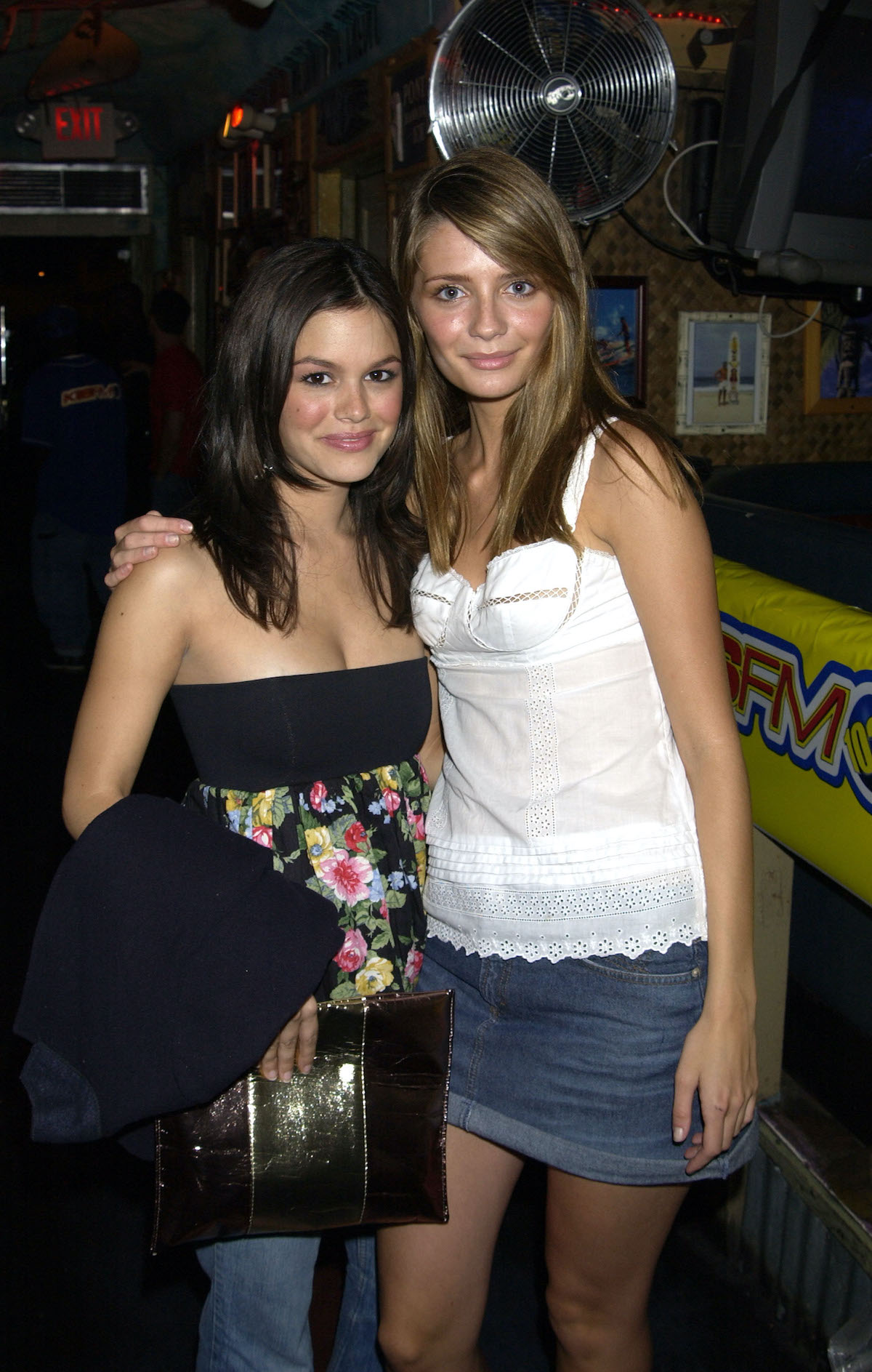 RELATED: 'The O.C.': Are Ryan Atwood and Seth Cohen Friends in Real Life?
Impressed with Bilson's performance, Schwartz went on to give the actor more lines. 
"And then over the course of the first six episodes, the more we gave her to do, the more she was really knocking it out of the park," Schwartz said.
Rachel Bilson became a regular on 'The O.C.' after Tijuana episode
What sold Schwartz and the rest of the people behind the teen drama on Bilson? Her performance as Summer in The O.C. Season 1 Episode 7 "The Escape."
Seth, Ryan, Marissa, and Summer took a road trip to Tijuana, Mexico, before the start of the school year. On the way, Summer and Seth have some witty banter.
After having some fun in Tijuana or "TJ" as Summer calls it, the trip goes bad. Marissa washes down painkillers with tequila shots after seeing Luke with another girl. Despite the episode not ending on a positive note for Marissa, it proved to be a major turning point for Bilson and Summer.
RELATED: Adam Brody Thinks Mischa Barton's Character on 'The O.C.' Shouldn't Have Died