O.J. Simpson: What Is His Net Worth? Is He Still in Prison?
O.J. Simpson, the Heisman Trophy winner and USC football alum whose trial for murder gripped the nation in 1995, has maintained a relatively low profile since 2017.

Known as "The Juice," Simpson appeared in movies (Naked Gun) and commercials (his Hertz rent-a-car commercial is legendary). But is he broke? Find out how much money he has in the bank ahead. Plus what he's been doing in recent years.

Is O.J. Simpson still in prison?
No, O.J. Simpson is no longer in prison. He got released from prison on October 1, 2017, after spending nine years behind bars for a 2007 armed robbery he committed in Las Vegas, according to NPR.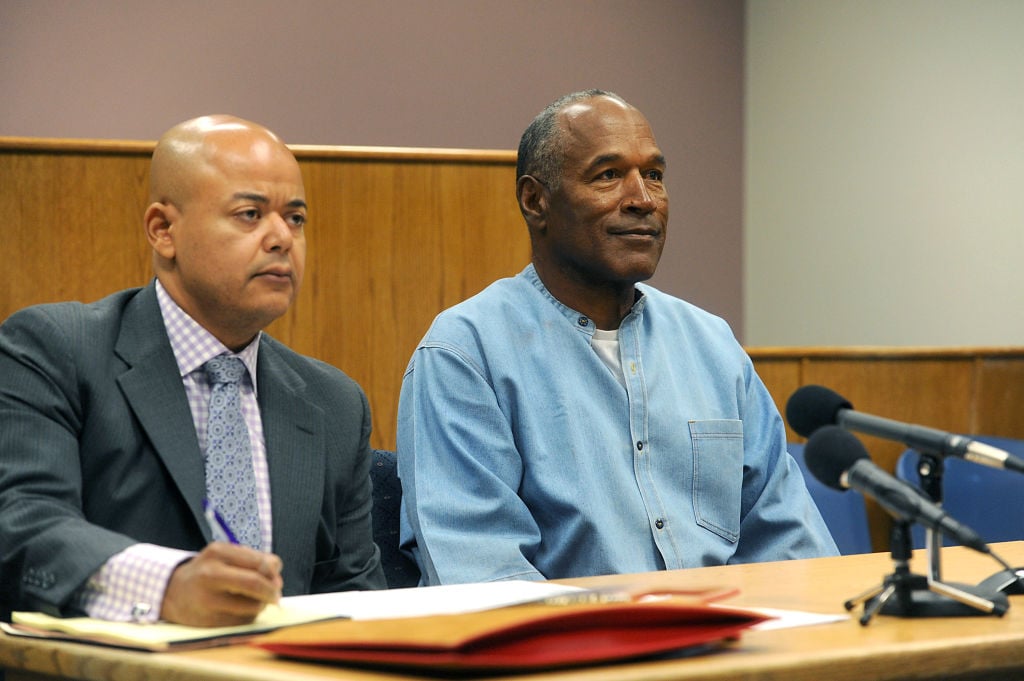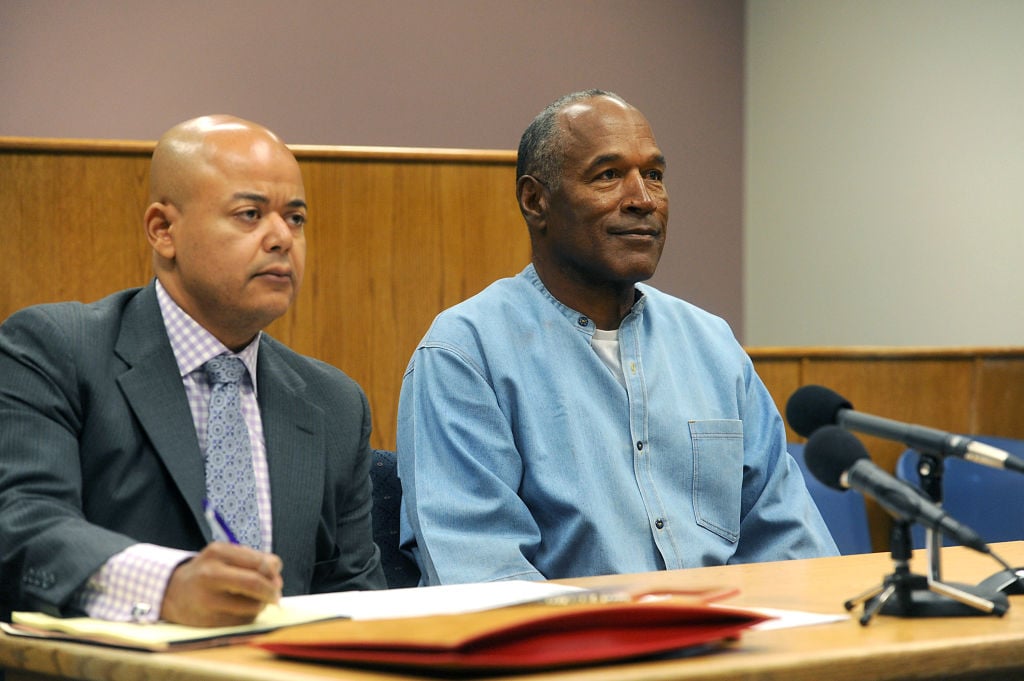 Simpson was in prison because he attempted to steal some of his signed sports memorabilia from a collector in a Las Vegas hotel room. During the attempted robbery, Simpson had a gun, which escalated the charges against him.
"I've done my time," Simpson, now 71 years old, said at his parole hearing in July 2017. "I've done it as well and as respectfully as I think anyone can."

Where does O.J. Simpson live?
After being told he wasn't welcome in Florida by Pam Bondi, the state's attorney general — Bondi wrote a letter to the Florida Department of Corrections saying, "Our state should not become a country club for this convicted criminal," — Simpson stayed in the Las Vegas area. He lived in a 5,000-square-foot home after his release.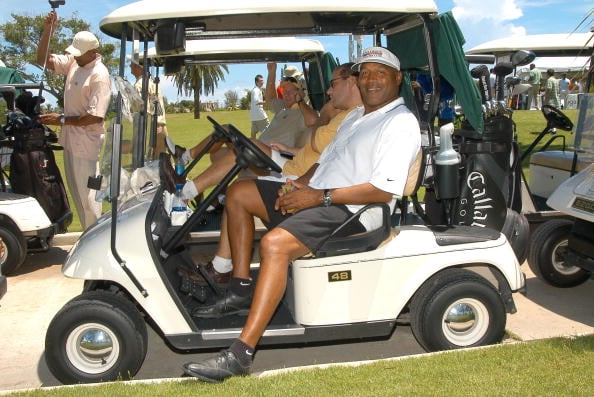 An avid golfer with a handicap of 10, Simpson golfed a lot after his release. He even signed sports memorabilia at a Las Vegas hotel, according to TMZ.

What is O.J. Simpson's net worth?
Estimates of Simpson's net worth range from a quarter of a million dollars to $3 million. But Simpson has debt going back to the 1990s.
Simpson in debt becuase of civil suit
Simpson owes $70 million including interest to the Ron Goldman and Nicole Brown Simpson families. After losing the criminal case against Simpson, the families filed a civil suit against him and won in a 1995 trial. The families were awarded $33.5 million.
Simpson "has never honored or paid one single penny of the judgment," Fred Goldman, the father of Ron Goldman, told the Los Angeles Times.
How does O.J. Simpson make money?
Simpson makes money from interviews — he reportedly made a few million giving an interview after his release from prison — and his pension and social security. Simpson receives a pension of $19,000 a month from the NFL and money from the Screen Actors Guild pension fund.

A friend of Simpson's told USA TODAY that he had a personal pension in place worth $5 million. However, none of the money from Simpson's pensions or Social Security can be taken from Simpson to pay his debt to the Goldman and Brown families.
"Pensions are bulletproof," David Cook, an attorney for the Goldman family, told Fox News, according to Town & Country. "Absent divine intervention, they are nearly impossible to topple. This is frustrating."