Oasis Guitarist Noel Gallagher Convinced His Bandmate and Brother Liam Gallagher That Ghosts Were Haunting Him
Oasis and guitarist Noel Gallagher was convinced he was being haunted.
British rock band Oasis soared to the top of the charts in the early 1990s. Fronted by lead singer Liam Gallagher, with his older brother Noel Gallagher on lead guitar and vocals, the group released more than half a dozen rock albums (including three certified platinum albums) and won six Brit Awards. But despite their successes, the band was often caught up in internal turmoil that eventually led to a controversial split. One of the factors playing into the band's inner battles might have been the otherworldly pranks that the elder Gallagher played on his brother.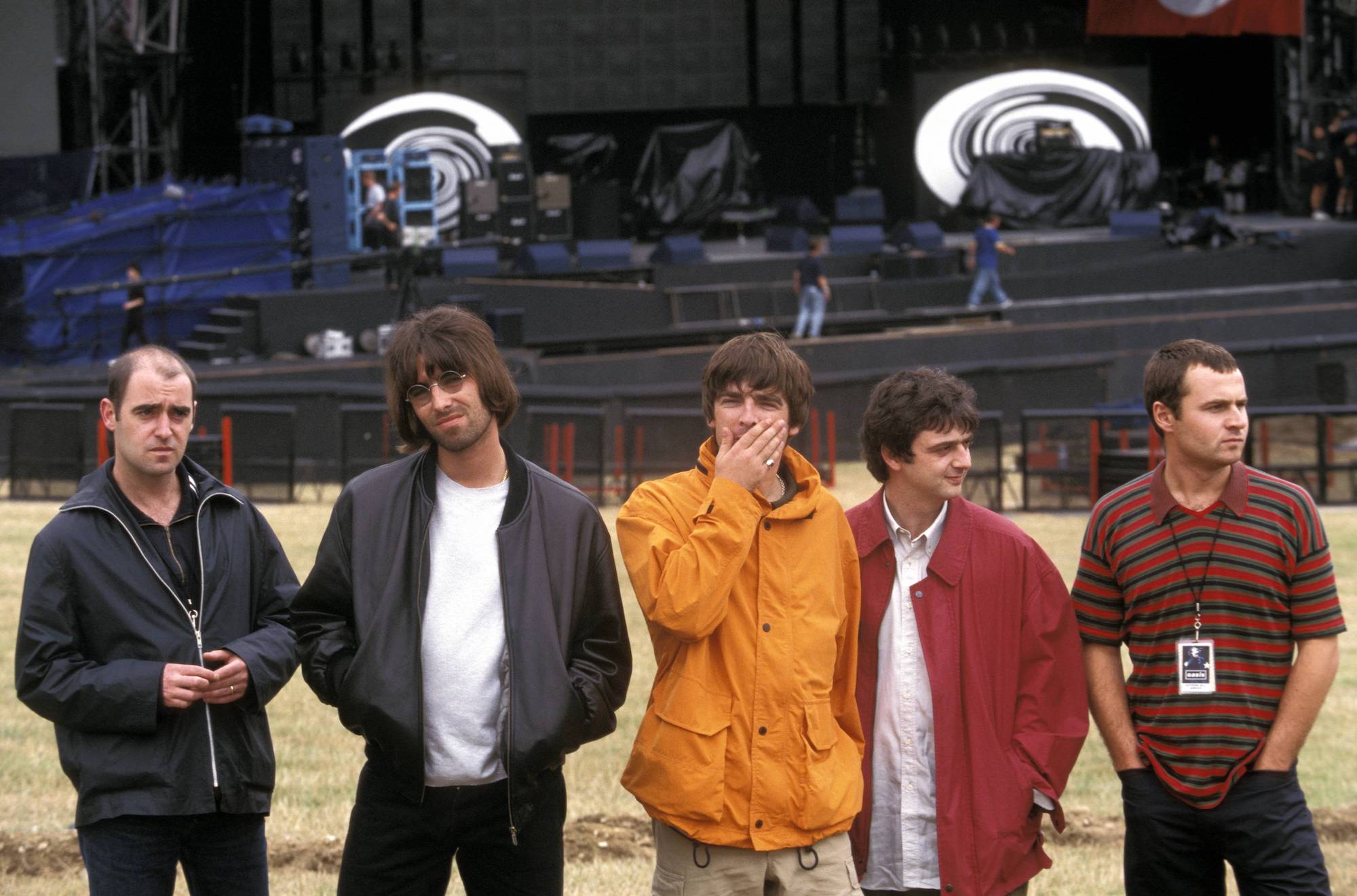 Oasis had a record-setting debut album in the '90s
Oasis was formed in the early 1990s after members from another band, named the Rain, split from their group. The splintered group hired Liam Gallagher as their new guitarist, explains Contact Music, and Liam suggested the name Oasis for the new brand. After Oasis performed their first concern, Liam's brother Noel asked to join. The rest quickly became history.
"Oasis shot from obscurity to stardom in 1994, becoming one of Britain's most popular and critically acclaimed bands of the decade in the process," reports AllMusic. "Along with Blur and Suede, they were responsible for returning British guitar pop to the top of the charts." Their debut album — 1994's Definitely Maybe — broke chart records and led to singles like "Supersonic" and Shakermaker."
But it was their second album, entitled (What's the Story) Morning Glory?, that brought them international fame. By the time Oasis split and broke up in 2009, they'd been nominated for multiple Grammy Awards and had achieved eight number-one UK albums. During this time period, and as their fame grew, fans noticed that the Gallagher brothers had a contentious relationship.
The Gallagher brothers were often feuding with each other
Hello! Magazine called Oasis "the most controversial rock group to come out of Britain since The Sex Pistols," citing the actions of the band's leading siblings. "[The] belligerent brothers Noel and Liam Gallagher have made as many headlines with their private lives as their band, Oasis, has with its music," adds the outlet. Many of the brothers' antics, and their ongoing contentious relationship, was documented by RadioX.
For example, in the same year as their debut album's release, Liam became so enraged during a performance that he threw a tambourine at his brother Noel and yelled insults at the rest of the band. Noel quit the band then and there, although he returned to the group a few days later. In 1995, RadioX notes that Noel attacked his brother with a bat when his brother was too noisy in the recording studio.
But the bad blood wasn't reserved for just the '90s. In 2005, RadioX reports that Noel told the media that he was good at psychologically manipulating his brother. "He's actually frightened to death of me," says Noel, as quoted by the outlet. All of this feuding contributed to the breakup of Oasis. And while much of the contention erupted in physical violence, reports reveal that Noel went so far as to use ghosts and spirits to upset his bandmate.
Noel Gallagher convinced his brother Liam that ghosts were haunting him
"Noel Gallagher has tormented his brother for years over his fear of ghosts," reports Vice. The publication says that Noel would often mess with Liam's bedroom furniture and move items around to make it appear like a spirit was present. "If we were ever anywhere remotely spooky, we'd tell Liam that the house was haunted, particularly his bedroom," says Noel, as quoted by Vice.
"When he'd get up in the morning and go and have his breakfast, someone would go in and turn the pictures back to front, or [expletive] move a lamp beside his bed across the other side of the room," Vice explains that these antics would turn Liam pale with fright, and it also played into the band's overall belief in conspiracy theories.