'Obi-Wan Kenobi' Actor Ewan McGregor Delivers Message in Support of Moses Ingram Amidst Racist Attacks from 'Star Wars' Fans
There is a Dark Side and a Light Side of the Star Wars fandom. There are always going to be Star Wars fans who are critical of aspects of the franchise, but then there are some who go to horrible places in their criticism. Obi-Wan Kenobi actor Moses Ingram recently spoke up about racist attacks she was facing from some fans and Obi-Wan himself, Ewan McGregor, has now addressed these attacks and condemns racist Star Wars fans. 
Moses Ingram shared racist messages she received from 'Star Wars' fans on Instagram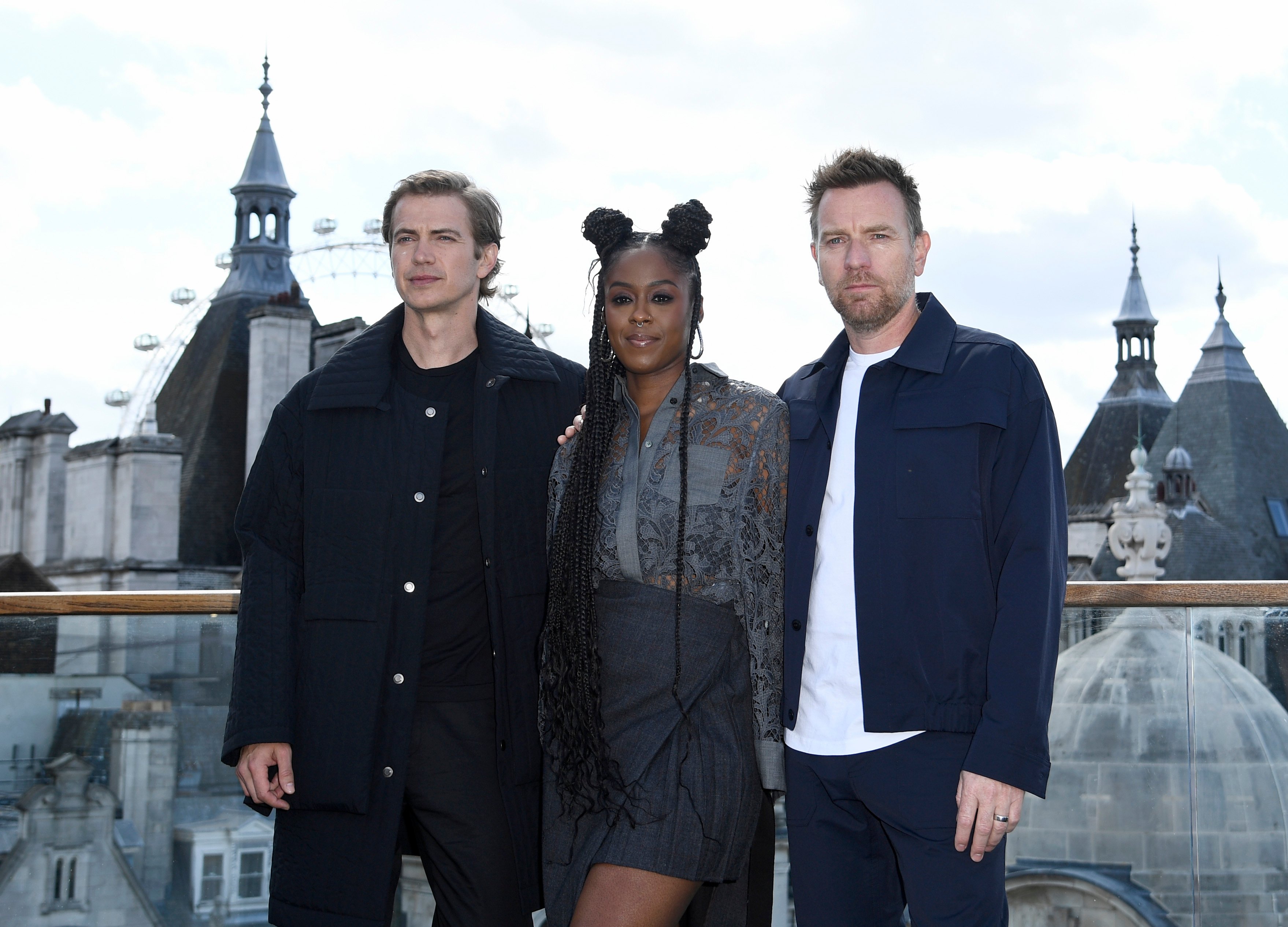 Ingram is playing Reva, one of the inquisitors in Obi-Wan Kenobi. The actor, who became well-known due to her performance in The Queen's Gambit, showed on her Instagram story that she had been receiving racist messages and threats on her social media. Some of these messages claimed that her "days are numbered" and that no one will remember her for her role on the show.
Cinemablend shared a statement from Ingram saying, "I also see those of you out there who put on a cape for me. And that really does mean the world to me. Because, you know, there's nothing anybody can do about this. There's nothing anybody can do to stop this hate. And so I question what my purpose is, and even being here in front of you, saying that this is happening. I don't really know."
Ewan McGregor defends Ingram and condemns any racist 'Obi-Wan Kenobi' fans
After Ingram shared this information, many came to the defense of the young actor and condemned the racist fans who were attacking her. One of her defenders is McGregor who shared a video message on the Star Wars twitter account. In the video, he begins by thanking fans for making Obi-Wan Kenobi the most-watched premiere on Disney+. Then, he defends Ingram and denounces the fans who are sending these hateful messages.
"It seems that some of the fan base from the influential fan base have decided to attack Moses Ingram online and send her the most horrendous, racist DM's and I heard some of them this morning and it just broke my heart," McGregor said. "Moses is a brilliant actor. She's a brilliant woman. And she's absolutely amazing in this series. She brings so much to this series. She brings so much to the franchise. And it just sickened me to my stomach that this had been happening."
McGregor continued to say that he stands with Ingram and that if you are sending her these bullying messages then "you're no Star Wars fan in my mind." The Star Wars twitter account shared a statement itself saying, "There are more than 20 million sentient species in the Star Wars galaxy, don't choose to be a racist."
Ingram is not the first 'Star Wars' actor to receive these types of attacks
Unfortunately, Ingram is one of a handful of cast members who have experienced similar messages. John Boyega and Kelly Marie Tran both experienced racially motivated attacks for their roles in Disney's Star Wars sequel trilogy.
Ahmed Best was also bullied by fans for his role as Jar Jar Binks in the prequel movies along with Jake Lloyd, who played Anakin Skywalker in Episode I: The Phantom Menace. Ingram will most likely not be the last Star Wars actor to receive these kinds of attacks, but it's good to see so many people supporting her and condemning the darker corners of this fan base. 
Obi-Wan Kenobi is now streaming on Disney+. 
RELATED: 'Star Wars': Ewan McGregor Explains How Alec Guinness Inspired His Obi-Wan Kenobi Performance