'Obi-Wan Kenobi': Does Ahsoka Appear? Some Fans Think the Trailer Leaves a Clue
Some fans think they found clues that hint Ahsoka will appear once again in 'Obi-wan Kenobi.' 
Rosario Dawson's Ahsoka Tano surprised fans when she first appeared in season 2 of The Mandalorian. The fierce Jedi warrior then reappeared in The Book of Boba Fett. And after watching a trailer for the upcoming Star Wars spinoff, Obi-Wan Kenobi, some fans think they found clues that hint Ahsoka will appear once again.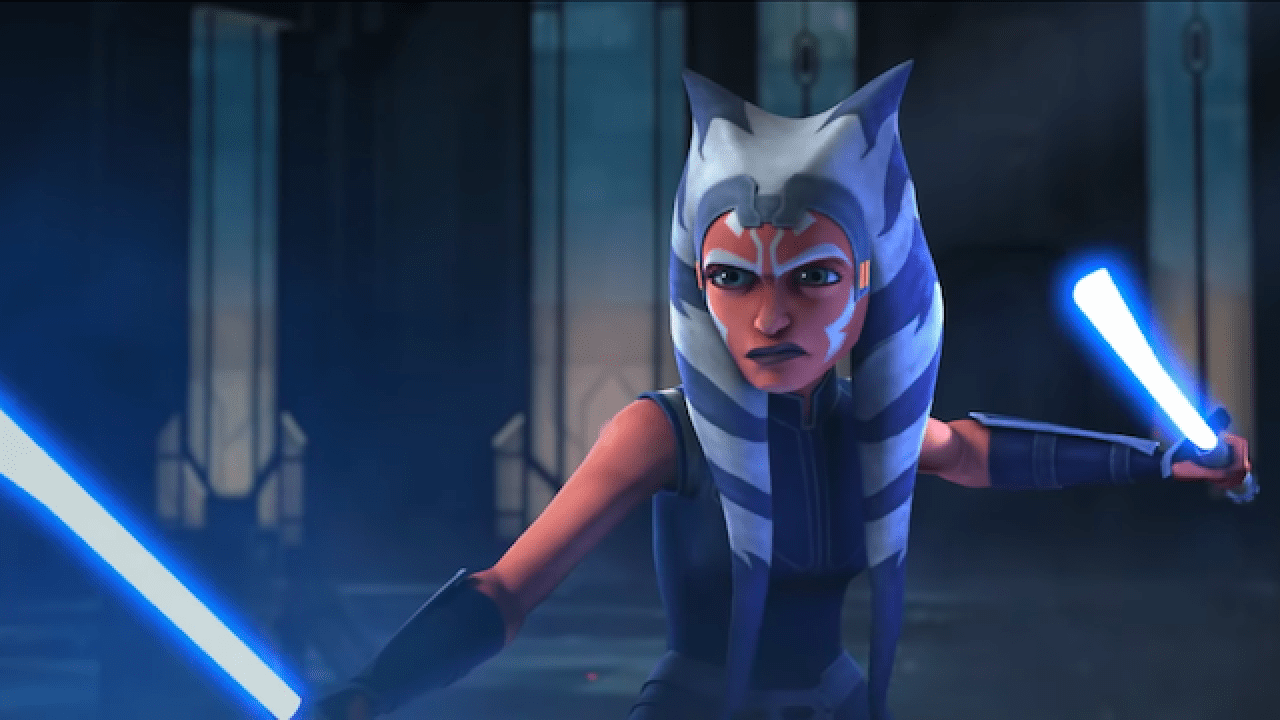 'Obi-Wan Kenobi' takes place a decade after 'Star Wars Episode III – Revenge of the Sith' 
Lucasfilm's Obi-Wan Kenobi takes place 10 years after the events of Star Wars Episode III – Revenge of the Sith and serves as a prequel to The Mandalorian and The Book of Boba Fett.  The series picks up with the titular Jedi Master as he watches over a young Luke Skywalker (Grant Feely) on Tatooine. 
Ewan McGregor reprises his role as Obi-Wan. And Hayden Christensen returns to portray Anakin Skywalker. 
The Disney+ project also stars Joel Edgerton as Tatooine farmer Owen Lars; Moses Ingram as the Inquisitor Reva; Indira Varma as an Imperial officer; Sung Kang as the Fifth Brother; and Rupert Friend as the Grand Inquisitor.  Kumail Nanjiani, Simone Kessel, O'Shea Jackson Jr., Rory Ross, Maya Erskine, and Benny Safdie will also appear, but their roles have not been revealed. 
Fans spot clues in the 'Obi-Wan Kenobi' trailer 
Ever since Disney released the exciting new trailer for Obi-Wan Kenobi, fans have been analyzing it to find clues. And after spotting a group of green birds flying in one frame, some think it's a sign Ahsoka Tano will appear in the series. 
Most fans know Ahsoka Tano from Star Wars: The Clone Wars. And in the animated series, she is linked to green owl-like birds called Morai. 
Some fans wonder if the green birds in the trailer are connected to Ahsoka. But others think the feathery creatures are just normal birds seen throughout the Star Wars universe. 
"Those birds are prevalent throughout [The Clone Wars] and not necessarily tied to Ahsoka (though I'm still hoping to god she's in it)," one Reddit user wrote. 
"We have actually seen the Morai in The Mandalorian and it's basically an owl," another Redditor added. "These don't quite look like owls to me." 
Where would Ahsoka Tano be during the events of 'Obi-Wan Kenobi'? 
In Star Wars: The Clone Wars, Ahsoka Tano starts as a Padawan assigned to Anakin Skywalker by Master Yoda. The two become close friends and form a deep sibling-like bond. 
After spending years allied with Jedis like Obi-Wan and Anakin, Ahsoka is framed and then tried for bombing a Jedi temple.  When she is kicked out of the Jedi Order amid accusations, Ahsoka realizes how politically driven the Council is. So when she is acquitted and offered to rejoin the Order, Ahsoka refuses and sets out on her own path. 
Obi-Wan Kenobi takes place a decade after The Clone Wars. So if Ahsoka appears, fans would get to see a version of the character before she became a Rebel leader. The show could also potentially explore her connections to Obi-Wan and Anakin, and see if and how they influenced her destiny. 
Ahsoka may or may not be in Obi-Wan Kenobi, but luckily, fans will still get to see more of her story in the upcoming standalone series. The show — which brings Dawson back as Ahsoka and Christensen as Anakin — started production in early 2022.
Obi-Wan Kenobi premieres on May 27 on Disney+.