'Obi-Wan Kenobi': Hayden Christensen Admits the 'Physical Preparation Was Intense'
Hayden Christensen makes his 'Star Wars' return in 'Obi-Wan Kenobi.' According to the actor, playing Darth Vader required some significant 'physical preparation.'
Hayden Christensen makes a return to Star Wars in Obi-Wan Kenobi, but he'll be playing a new version of the character fans know and love from the prequels. The Disney+ series will see him fully embracing the role of Darth Vader. And that came with its own set of expectations for the actor. According to Christensen, he needed to adopt an "intense" physical training regimen ahead of the show.
Hayden Christensen returns to 'Star Wars' in 'Obi-Wan Kenobi'
Although the Star Wars franchise has a knack for bringing characters back in future projects, Hayden Christensen hasn't made an appearance in a galaxy far, far away since Star Wars: The Revenge of the Sith. That changes with Obi-Wan Kenobi, which will see him following up on Anakin Skywalker's dark turn in the prequel movies.
Of course, fans already know what happens to Darth Vader later in the Star Wars timeline. But Christensen gets to bring his early days as a Sith to life, revealing what he was up to between Episode III and Episode IV.
Given the major shift his character has undergone, Christensen no doubt needed a different approach to playing him this time around. And the actor recently admitted that reprising the role came with some physical requirements.
Playing Darth Vader in 'Obi-Wan Kenobi' required 'physical preparation'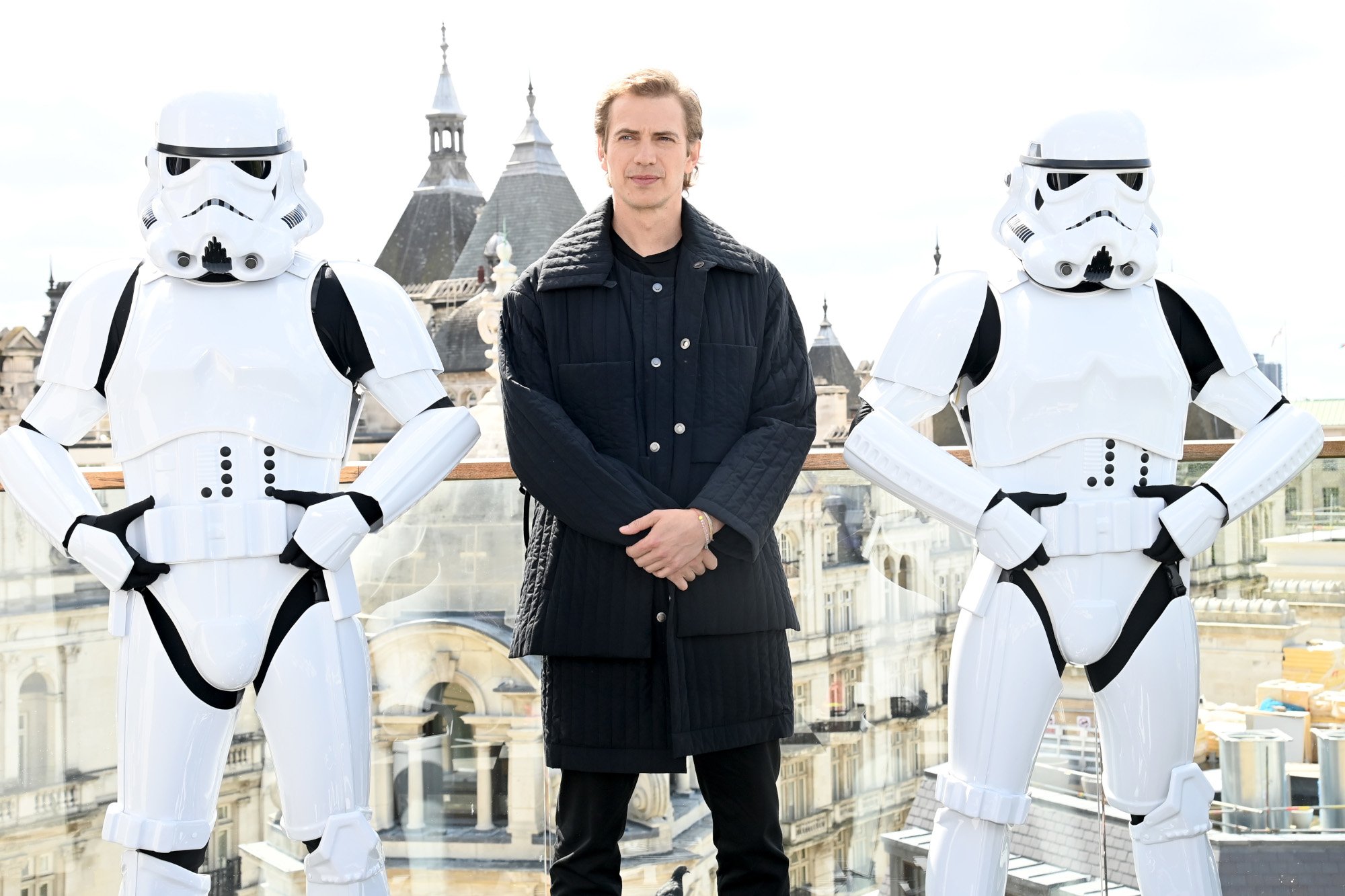 Given that Hayden Christensen plays Darth Vader rather than Anakin Skywalker in Obi-Wan Kenobi, his wardrobe changed significantly. Instead of wearing Jedi robes, he's now donning the Darth Vader suit. And Christensen needed to do some training so he could fill it out properly.
During an interview with Total Film (via CBR), the actor revealed he underwent significant "physical preparation" for the Disney+ series.
"Most of my work on this project was in preparation," Christensen said. "The physical preparation was intense. I had to put on a decent amount of weight and size to fill up the suit."
Fortunately, it seems all that training paid off. Not only does Christensen pull off the Darth Vader look, but he seems to have enjoyed his return to the Star Wars franchise.
Hayden Christensen was excited to return as Darth Vader
Despite his Star Wars return requiring some physical effort, Hayden Christensen was excited to join the cast of Obi-Wan Kenobi. During a recent interview with The Cutaway With William Mullally, he admitted "it meant a great deal" to play Darth Vader again.
"When I got the phone call to come back, it was a very quick yes," Christensen recalled.
He also noted how great it's been to see a newfound appreciation for the Star Wars prequels and his role in them.
"It's just been really heartwarming; I can't tell you what it means to me but… it's a really neat thing. I guess the moral of the story is patience."
His positive experience sounds well worth the effort of preparing for the show. And fans can officially check out his and Ewan McGregor's return. The first two episodes of Obi-Wan Kenobi are now streaming on Disney+.