'Obi-Wan Kenobi': What Roles Has Hayden Christensen Had Since He Last Played Anakin Skywalker?
Anakin Skywalker in 'Star Wars' is probably the most notable of Hayden Christensen's roles, and one he's about to return to in a big way.
Hayden Christensen's role as Annakin Skywalker in the Star Wars prequel movies made him a household name. Hardcore fans had problems with the prequels, but in time the love for Episodes I through III has grown (much to the surprise of the stars). Christensen's portrayal of Anakin Skywalker put his name on the marquee for massive blockbusters, but it also came with some of the worst dialogue in the entire franchise. 
Christensen drew some ire for his Star Wars acting, but he will return to the galaxy far, far away in a big way with roles in two upcoming series. So what has he been doing since Revenge of the Sith wrapped?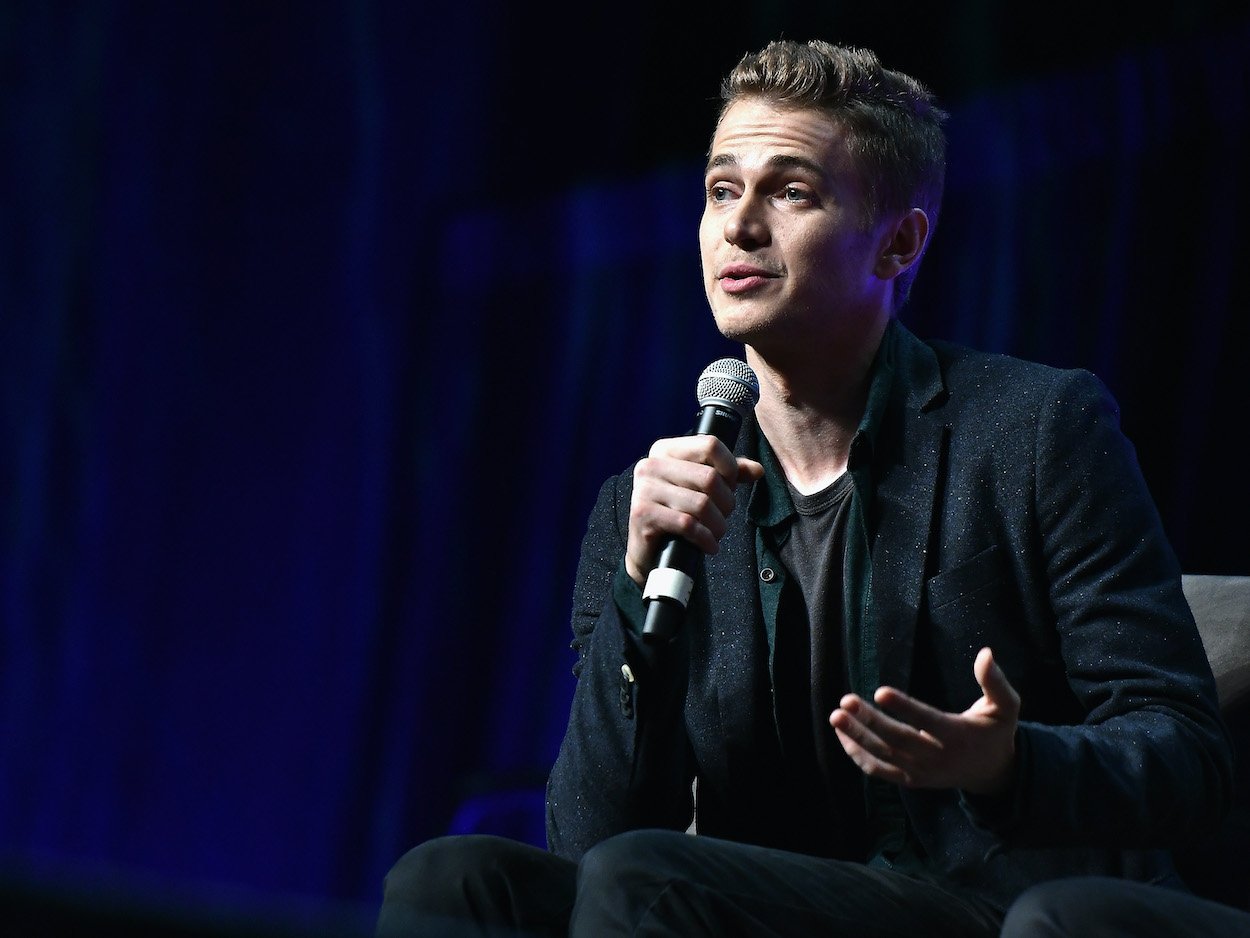 Christensen's roles leading up to Anakin Skywalker in 'Star Wars'
Anakin Skywalker in Star Wars remains the most notable of Christensen's roles, and though it was his breakthrough part, it was hardly his first.
Christensen acted in TV shows such as Goosebumps and Are You Afraid of the Dark, per IMDb, but he found success on the big screen before Star Wars.
He had a small part in The Virgin Suicides, Sofia Coppola's directorial debut. Christensen acted alongside Kevin Kline and Kristin Scott Thomas in 2001's Life as a House, which was his final role before Anakin Skywalker.
In between 2002's Attack of the Clones and 2005's Revenge of the Sith, Christen played disgraced journalist Stephen Glass in Shattered Glass (2003).
The Star Wars prequels remain Christensen's most famous movies (and the ones that made him famous). They're also the movies that allowed him to act alongside Ewan McGregor, Natalie Portman, and Samuel L. Jackson, but Christensen has been doing quite a bit since the prequels trilogy wrapped.
He acted alongside Hollywood stars after the 'Star Wars' prequels wrapped
Christensen had large roles in Factory Girl (2006), Awake (2007), and Virgin Territory (2007) in the two years after Revenge of the Sith. The movies landed somewhat anonymously, but they allowed Christensen to move past the Star Wars universe.
As Anakin Skywalker, Christensen eventually faced off against Samuel L. Jackson's Mace Windu. They squared off again in Jumper (2008), except Jackson was the villain hunting a 20-something who can teleport anywhere on earth. 
Christensen joined an ensemble cast (that included Portman) in 2008's New York, I Love You. His Busy 2010 included a small role alongside Idris Elba and Paul Walker in Takers, the horror movie Vanishing on 7th Street, and a voice role in Quantum Quest: A Cassini Space Odyssey.
Christensen slowed down after 2010, but he made Outcast with Nicolas Cage and American Heist with Adrien Brody in 2014. He acted alongside Kate Bosworth in the romantic drama 90 Minutes in Heaven in 2015, took some time off, and returned next to Bruce Willis in First Kill (2017).
Even when he took time away from acting, Christensen was still doing plenty.
Acting was only one thing Christensen was doing after 'Revenge of the Sith'
The world knows Hayden Christensen as an actor, but that's not all he wants to be known for. Farming is a big hobby of his, and he takes it seriously.
"It's a hobby, but I want to have the appearance of being a proper farmer," Christensen told the Toronto Star in 2008.
His farm outside Toronto is his sanctuary and where he hoped to expand an apple orchard, raise livestock, grow lavender, and tend to his vegetable garden.
Christensen's farm is only one reason his acting slowed down a bit after Star Wars.
"I don't really think about my career because the idea of a career is not something I can put a lot of thought into," he told the Star. "I do the work that appeals to me, and I pass on films that would probably benefit my career."
Yet Christensen is ready to wield a lightsaber again 20 years after he first appeared in the Star Wars universe.
Christensen's return as Darth Vader
Christensen's intentionally stoic portrayal of Anakin in the prequels might not have been award-worthy, but he was just following George Lucas' direction. The initially harsh criticism of Christensen's acting has softened with time, and now he's ready to rejoin the Star Wars universe.
He plays Darth Vader in the Disney+ series Obi-Wan Kenobi, which pits him against McGregor's title character eight years after the events of Revenge of the Sith. The series premieres on May 27.
Christensen will also reprise his role in Ahsoka, which is in pre-production for Disney+, per IMDb.