'Obi-Wan Kenobi': Lucasfilm President Comments on Season 2 Possibility After the Exciting Finale
The finale of Obi-Wan Kenobi recently aired on Disney+. After delivering an epic climax, many Star Wars fans are wondering if this is the last we will see of Ewan McGregor as Obi-Wan. While the series was originally conceived as a limited series, rumors have been appearing that contradict this. Lucasfilm president Kathleen Kennedy says there are not any current plans for a season 2 of Obi-Wan Kenobi, but nothing is off the table. 
The finale of 'Obi-Wan Kenobi' sets up 'A New Hope'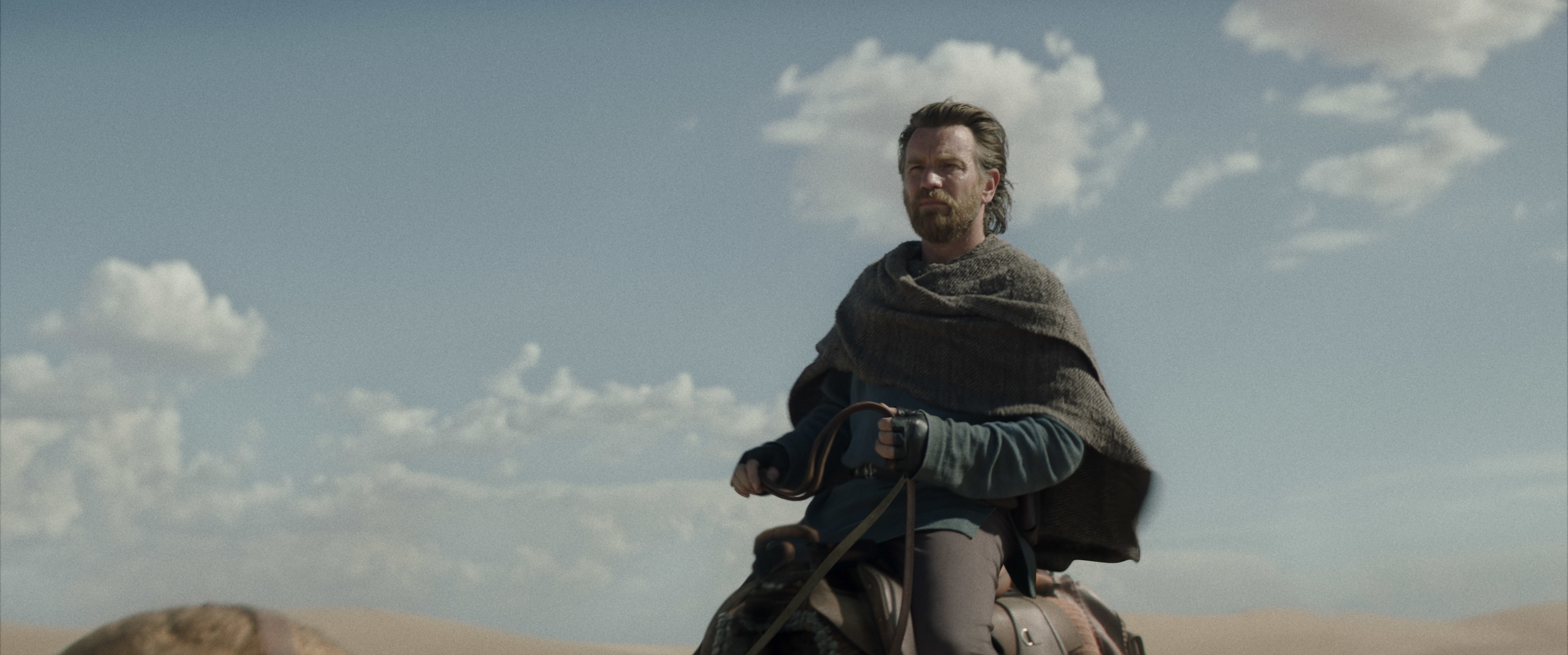 The Obi-Wan Kenobi finale sets up each character in their position before Episode IV — A New Hope. Darth Vader (Hayden Christensen) is still furiously hunting Jedi across the galaxy, Reva (Moses Ingram) is on a journey of redemption, and Obi-Wan is protecting Luke Skywalker from afar on Tatooine. 
However, there is still a decent amount of time between the end of this series and the beginning of A New Hope. There are still stories to tell with Obi-Wan before he begins training Luke (Mark Hamill). The question then becomes if fans want to continue with this story or if they would rather leave the story where it ended.
Lucasfilm president addresses if season 2 of 'Obi-Wan Kenobi' is happening
In an interview with Entertainment Tonight, Kennedy commented on the rumors of a season 2. She says that the show was only conceived to be a single season, but there is a chance of a season 2 of Obi-Wan Kenobi if there is enough interest from fans. 
"Well, frankly, we did set out to do that as a limited series," Kennedy shares. "But I think if there's huge engagement and people really want more Obi-Wan, we'll certainly give that consideration because the fans, they speak to us," she adds. "And if we feel like, 'OK, there's a real reason to do this; it's answering the why then,' then we'll do it. But we'll see."
Many cast members including McGregor and Christensen have expressed interest in returning once again as these characters. Director Deborah Chow reiterated what Kennedy said, explaining that there are more stories to tell, but the question becomes whether it is necessary to tell them.
"For this one, we really did conceive it to be a limited series. It really is one big story with a beginning, middle, and end. So, we weren't thinking past that," Chow states. "I think, you know, if it was to go forward, it would only be if there was a real reason for another one."
There are plenty of 'Star Wars' shows coming to Disney+
Even if there is no season 2 of Obi-Wan Kenobi following the finale, there is still plenty of Star Wars content on the way to consume. In August, Andor arrives to Disney+ and is a prequel to Rogue One, focusing on Cassian Andor, played by Diego Luna. There is also the Ahsoka series, The Mandalorian season 3, The Acolyte, and the recently-announced Skeleton Crew.
All six episodes of Obi-Wan Kenobi are now streaming on Disney+. 
RELATED: 'Obi-Wan Kenobi': Hayden Christensen Explains the Intense Makeup Sessions He Did for Darth Vader