'Obi-Wan Kenobi': When Are New Episodes on Disney+? Episode 3 Release Date and Time
Obi-Wan Kenobi just made its debut on Disney+, and the Star Wars series is already filling in the gaps between Revenge of the Sith and A New Hope. Fans now know why Obi-Wan (Ewan McGregor) comes out of hiding on Tatooine. However, there are more questions to answer when Obi-Wan Kenobi Episode 3 arrives — so, when is its release date?
[Warning: Spoilers ahead for Obi-Wan Kenobi Episodes 1 and 2.]
The 'Obi-Wan Kenobi' premiere brings the title character out of hiding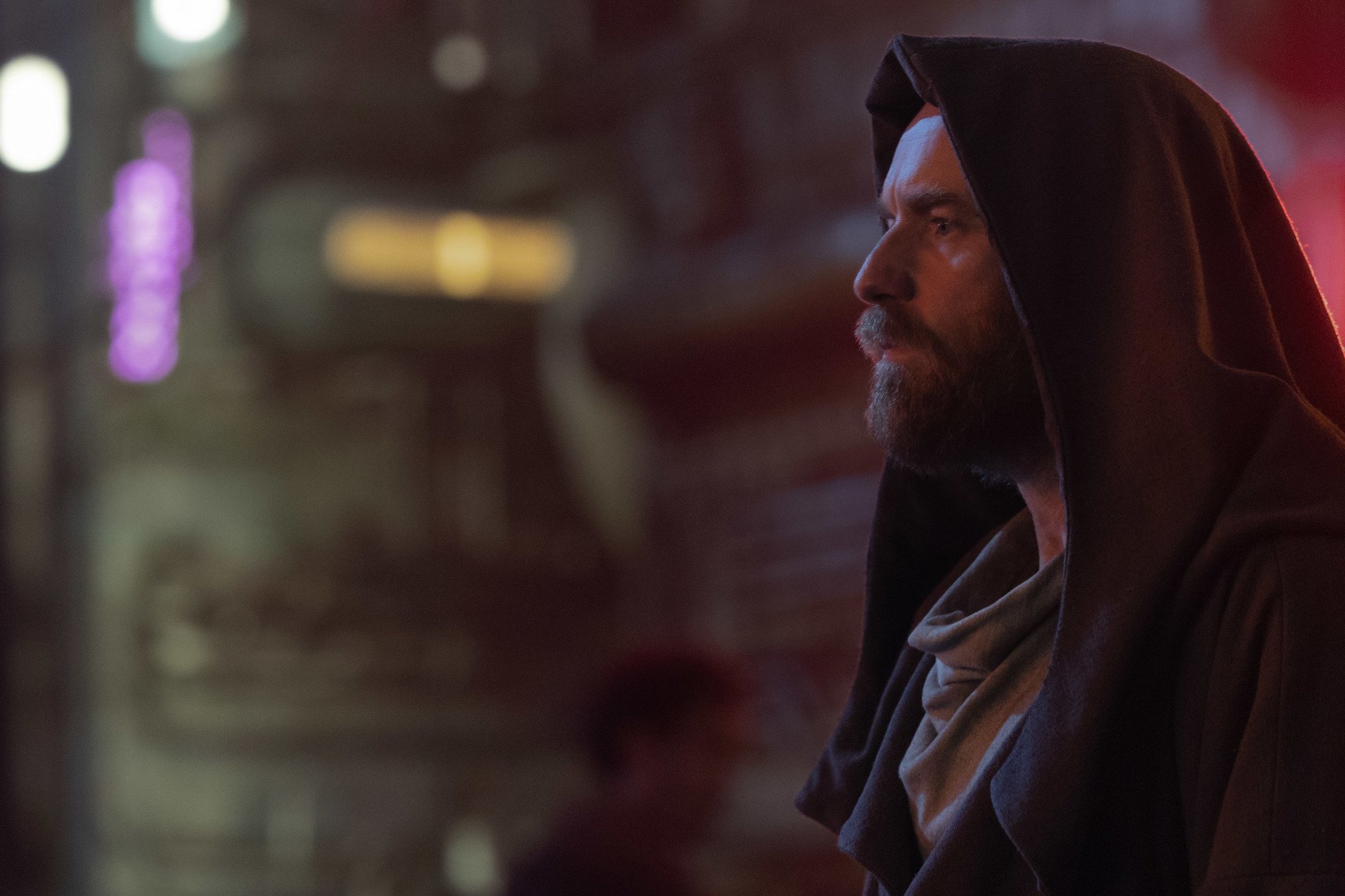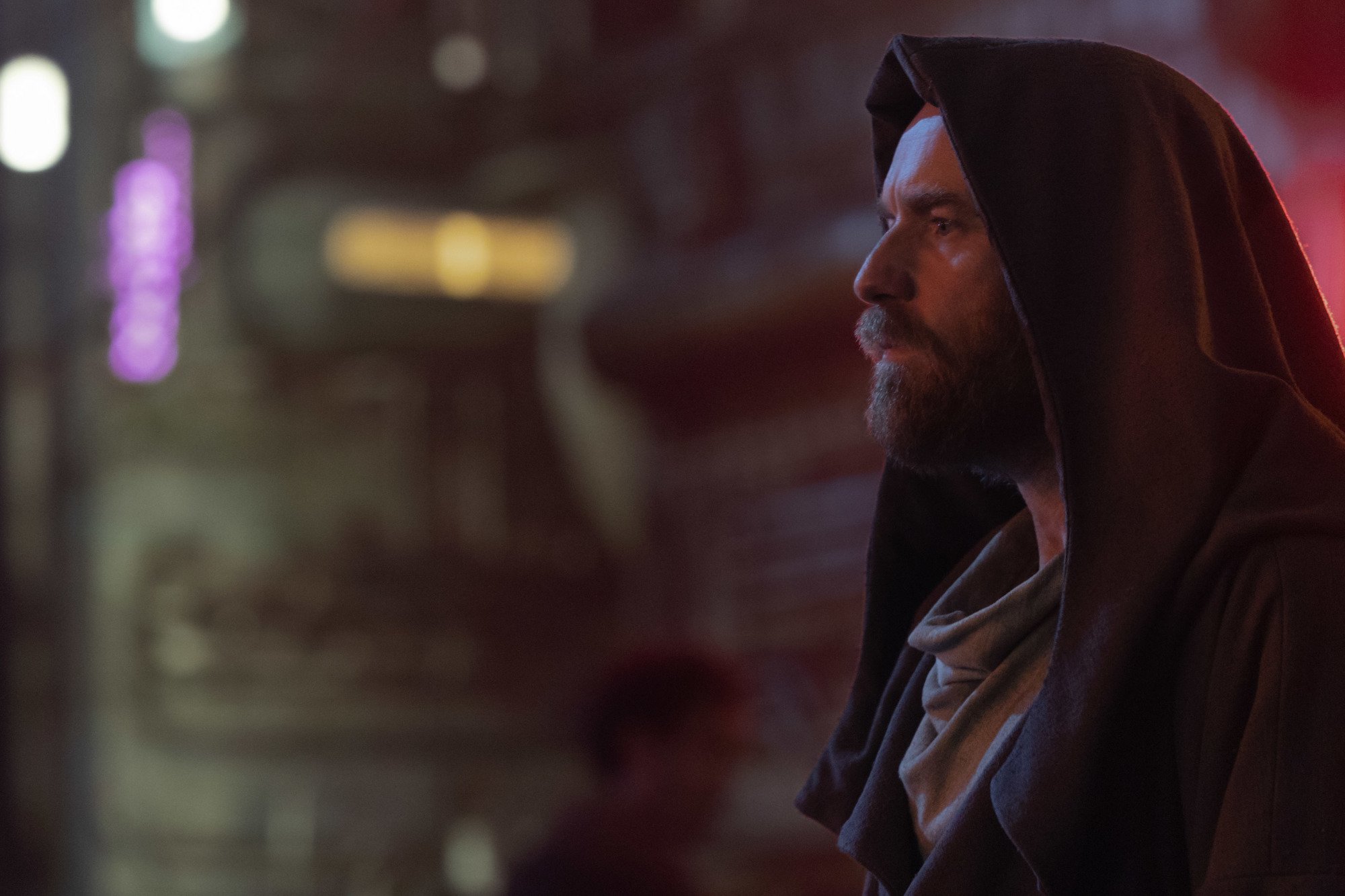 The two-episode premiere of Obi-Wan Kenobi opens with Ewan McGregor's Jedi hiding on Tatooine. However, he's pulled off of the desert planet fairly quickly. As it turns out, young Luke Skywalker (Grant Feely) isn't the only one he's looking after in the Disney+ series. Although he's hesitant to venture into the galaxy to save Princess Leia (Lyra Blair) from an unexpected kidnapping, Senator Organa (Jimmy Smits) convinces him to help.
Thus begins a journey off-planet, during which Obi-Wan and Leia get to know one another while on the run from the Empire. That makes for an entertaining ride. However, things get emotional when Obi-Wan learns that Anakin survived their fight on Mustafar.
The Jedi still needs to get Leia home safely, but that won't be easy with Reva (Moses Ingram) on his tail. She's eager to capture him for reasons viewers don't know, and she'll continue hunting him regardless of what happens to Leia. The other Inquisitors will follow suit, and Darth Vader (Hayden Christensen) will likely get dragged into the affair.
Needless to say, fans can expect more trouble when the release date for Obi-Wan Kenobi Episode 3 arrives. So, when can they expect the next installment?
When does 'Obi-Wan Kenobi come out on Disney+? Episode 3 release date and time
With Obi-Wan Kenobi Episode 2 offering a glimpse of Darth Vader at the very end, fans are eager to see the character in episode 3 — but when is the release date for the coming chapter?
New episodes of Obi-Wan Kenobi drop every Wednesday on Disney+, similar to The Book of Boba Fett. Although the first two episodes premiered on a Friday, this show returns to the steamer's Wednesday release schedule with episode 3. That means the next episode of Obi-Wan Kenobi will arrive on June 1, 2022.
Here's when to expect the remaining installments on Disney+:
Episode 4 – June 8
Episode 5 – June 15
Finale – June 22
As for what time subscribers can expect new episodes, they typically arrive on the platform around 12 a.m. PST, or 3 a.m. EST. Diehard fans often stay up into the wee hours of the night to catch the latest adventure. Of course, it also helps avoid spoilers.
What to expect when episode 3 hits Disney+
Although fans have a release date and time for Obi-Wan Kenobi Episode 3, they don't have many more details about the coming chapter. Disney+ doesn't typically reveal episode titles or previews for its original series. Because of that, most Star Wars and Marvel fans go into each episode knowing very little.
What we do know is that Obi-Wan and Leia will try to take Haja Estree's (Kumail Nanjiani) ship back to Alderaan. Reva will likely pursue them, assuming she doesn't get Darth Vader involved first. The peek at Vader at the end of episode 2 suggests he'll make an appearance sooner rather than later. Hopefully, he'll show up in episode 3.
In the meantime, the first two chapters of Obi-Wan Kenobi are now streaming on Disney+.
RELATED: 'Obi-Wan Kenobi': Hayden Christensen Admits the 'Physical Preparation Was Intense'