'Obi-Wan Kenobi' Was Originally Planned to Be a Movie Trilogy Before Moving to Disney+
Many Star Wars fans were excited to see the return of Ewan McGregor as Obi-Wan Kenobi. However, until the series was announced, nobody knew what that return would look like. While we ended up getting a six-episode series on Disney+, an Obi-Wan Kenobi writer says the series was originally pitched as a full movie trilogy. 
'Obi-Wan Kenobi' is the latest 'Star Wars' series on Disney+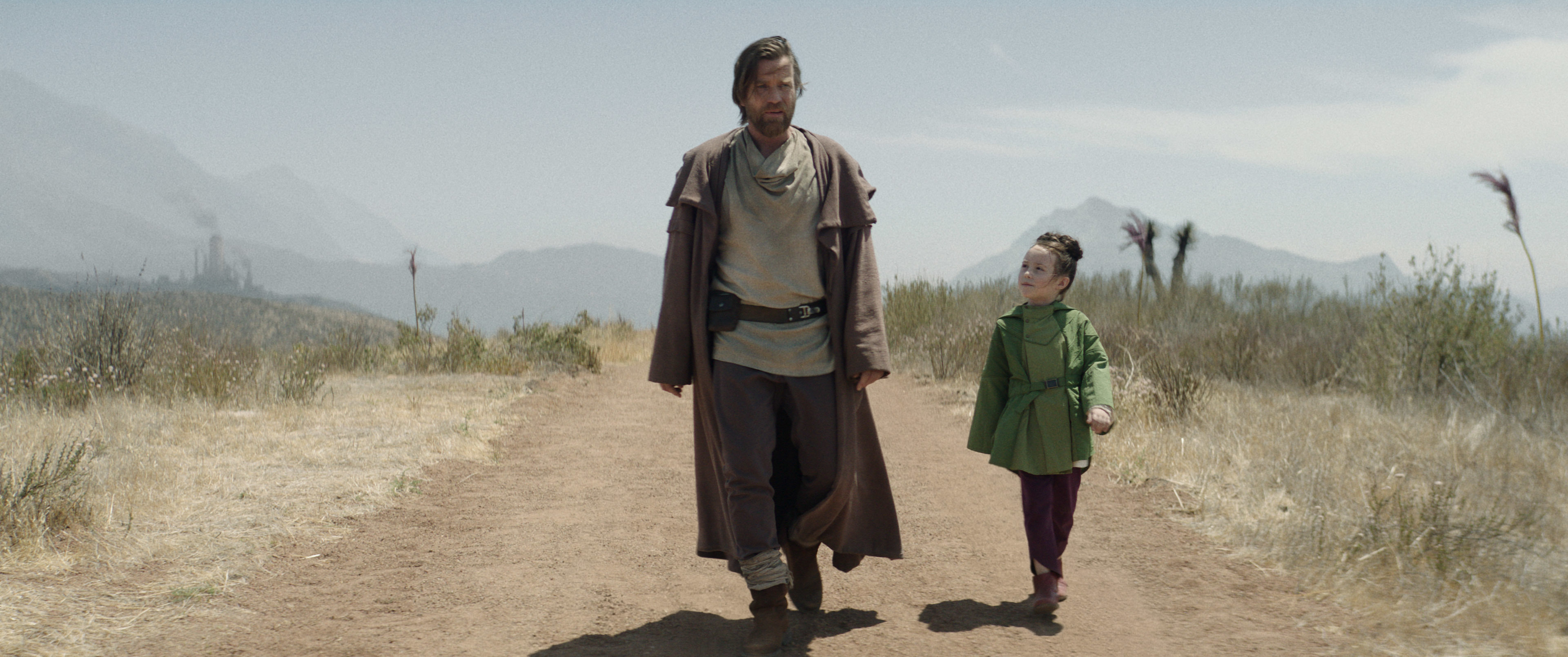 While Star Wars has had plenty of success at the box office, Lucasfilm has recently shifted its focus from movies to television. The Mandalorian seasons 1 and 2 were huge hits for Disney+ along with The Book of Boba Fett. However, Obi-Wan Kenobi was the most anticipated Disney+ Star Wars series as it was bringing back McGregor as Obi-Wan along with Hayden Christensen as Anakin Skywalker/Darth Vader. 
The series takes place between Episode III — Revenge of the Sith and Episode IV — A New Hope. In the series, McGregor's Obi-Wan is hiding out on Tatooine and protecting a young Luke Skywalker. When a young Leia (Vivien Lyra Blair) is kidnapped, Obi-Wan is called out of hiding and placed on a path where he comes face-to-face with his former padawan.
'Obi-Wan Kenobi' was originally planned to be a movie trilogy
In an interview with The Direct, writer Stuart Beattie shared his original plans for an Obi-Wan project. Beattie says that Obi-Wan Kenobi was going to be a movie and he even had an outline for a trilogy. The trilogy would lead up to where Obi-Wan is in A New Hope. 
"So when I pitched my Obi-Wan story to Lucasfilm, I said, 'There's actually three stories here,'" Beattie said. "Because there's three different evolutions that the character has to make in order to go from Obi-Wan to Ben.' And the first one was the first movie, which was the show, which was, 'Surrender to the will of the Force. Transport your will, surrender your will. Leave the kid alone.' So then, the second [movie] was thinking about where Kenobi ends up. And one of the most powerful and probably the most powerful moment in all of Obi-Wan's story is that moment where he sacrifices himself in A New Hope. Great moment, you know, makes you cry. But, if you stop and think about it, it's a pretty sudden thing, to just kind of go be fighting a guy, to see Luke and go, 'I'm gonna die.' You know, that to me, that required forethought. That required pre-acceptance that this was going to happen."
Stuart Beattie left the project after it was no longer a movie
Beattie was attached as a writer for an Obi-Wan Kenobi movie. However, after the disappointing box office of Solo, Lucasfilm decided to make it a TV show. Beattie left the project but is still credited on episodes 1,2, and 3, along with the series finale.
"I wrote the film that they based the show on," Beattie explained. "So, yeah. I spent like a year, year-and-a-half working on it. And then, when the decision was made not to make any more spinoff films after Solo came out, I left the project and went on to other things. Joby came on and took my scripts and turned it from two hours into six. So, I did not work with them at all, I just got credit for the episodes because it was all my stuff."
Obi-Wan Kenobi is now streaming on Disney+. 
RELATED: 'Obi-Wan Kenobi': Hayden Christensen Explains the Intense Makeup Sessions He Did for Darth Vader