'Obi-Wan Kenobi': Who Voices Darth Vader?
Obi-Wan Kenobi has finally brought back a fan-favorite Star Wars villain. And because his voice sounds so familiar, some fans are wondering who voices Darth Vader in the new Disney+ series. 
The character first appeared in 'Star Wars: Episode IV — A New Hope'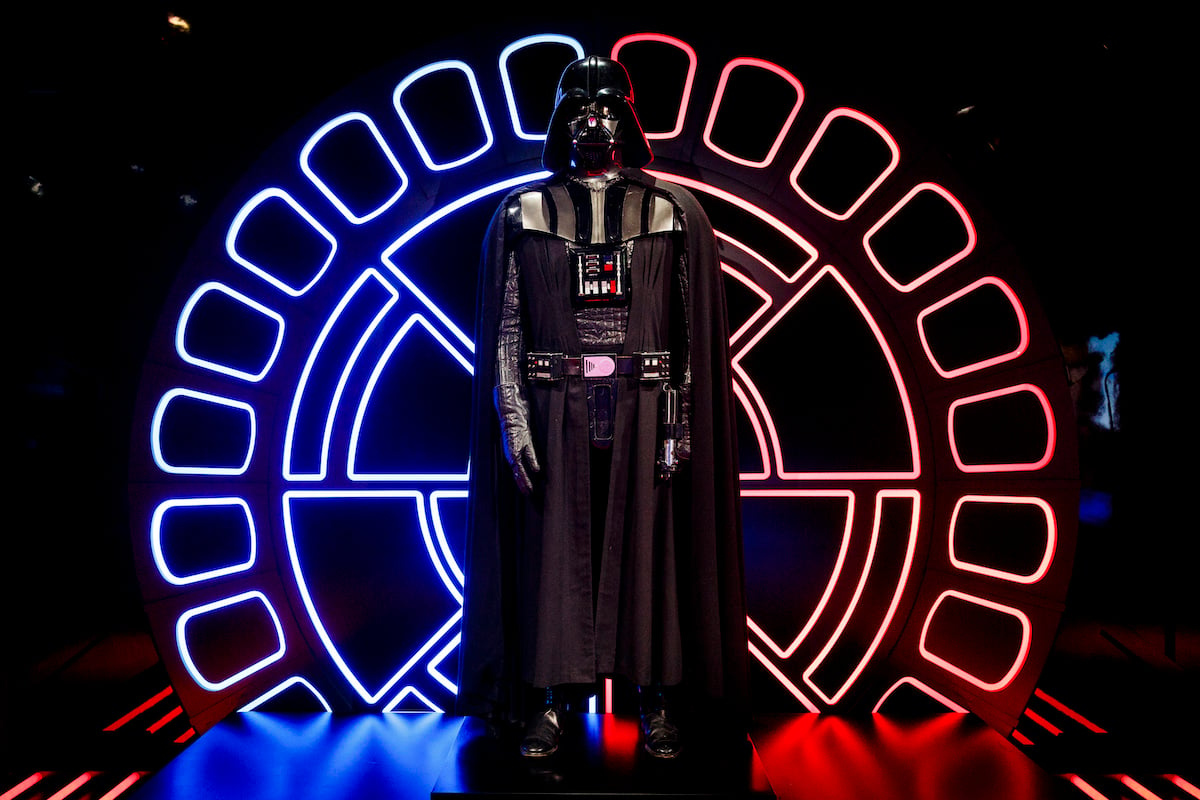 When the first Star Wars film, A New Hope, premiered in 1977, it introduced audiences to rebel space heroes Luke Skywalker (Mark Hamill), Princess Leia (Carrie Fisher), Han Solo (Harrison Ford), and Obi-Wan Kenobi (Alec Guinness). But the movie also debuted one of the most iconic film villains ever: Darth Vader. 
English actor David Prowse took on the physical role of the masked Imperial leader. But because of his accent, writer/director George Lucas hired famed EGOT winner James Earl Jones to voice the villain.
"George wanted, pardon the expression, a dark voice," Jones recalled in a 2010 interview with the American Film Institute. "So, he hires a guy born in Mississippi, raised in Michigan, who stutters. And that's the voice. That's me." 
"I lucked out, from all these so-called handicaps, for a job that paid $7,000," he continued. "And I thought that was good money. And I got to be a voice on a movie."
Jones reprised the voice role for five other Star Wars films: The Empire Strikes Back (1980), Return of the Jedi (1983), Revenge of the Sith (2005), Rogue One (2016), and The Rise of Skywalker (2019).
James Earl Jones returns to voice Darth Vader for 'Obi-Wan Kenobi'
Darth Vader returns for the new Star Wars TV series, Obi-Wan Kenobi. And 91-year-old Jones is back, voicing the villain behind the mask. 
In addition, Hayden Christensen — who portrayed Anakin Skywalker in the Star Wars prequel trilogy — plays the physical role of Darth Vader. Ewan McGregor also reprises his trilogy role as Obi-Wan. 
Darth Vader is nothing without James Earl Jones, Lucasfilm creative head Dave Filoni suggests
Star Wars producers know Darth Vader's importance to the franchise. And in 2015, Lucasfilm creative director Dave Filoni suggested bringing the character back without Jones would be blasphemous. 
"It was not going to happen unless we had James doing the voice," Filoni told Entertainment Weekly when discussing the actor's Vader voice-over for the animated series Star Wars Rebels. "His voice is Vader, right? So if we couldn't get him, I just don't know if it would be worth doing at that point."
Filoni revealed that Jones was gracious with his time and that he had loads of fun getting back into Vader's persona. He also noted the actor got back into character with no effort at all. 
"He is Darth Vader," Filoni said. "We had him piped through at Skywalker Sound — he was on the big screen in the theater — and [sound designer] Matt Wood had adjusted everything so that anything he said was already modulated like Vader."
Filoni, who is a major Star Wars fan himself, admitted that working with Jones felt surreal, especially when he got to voice other characters around him. "But it was fantastic," he added. "And it lends all of the weight and gravitas that you want the character to have, and we're very thankful to have had James do it." 
RELATED: Hayden Christensen Reveals the Piece of 'Star Wars' Memorabilia He Uses 'All the Time'