'Obi-Wan Kenobi' Writer Gives Update on Season 2 Rumors, 'I Haven't Thought Beyond it'
The series finale of Obi-Wan Kenobi airs this week but many fans are wondering if this is the last we will see of Ewan Mcgregor as this character. The show has been marketed as a limited series but recent rumors have fans thinking otherwise. A writer for Obi-Wan Kenobi has responded to these rumors and it doesn't seem like a season 2 will be coming for this Star Wars series. 
'Obi-Wan Kenobi' is labeled as a limited series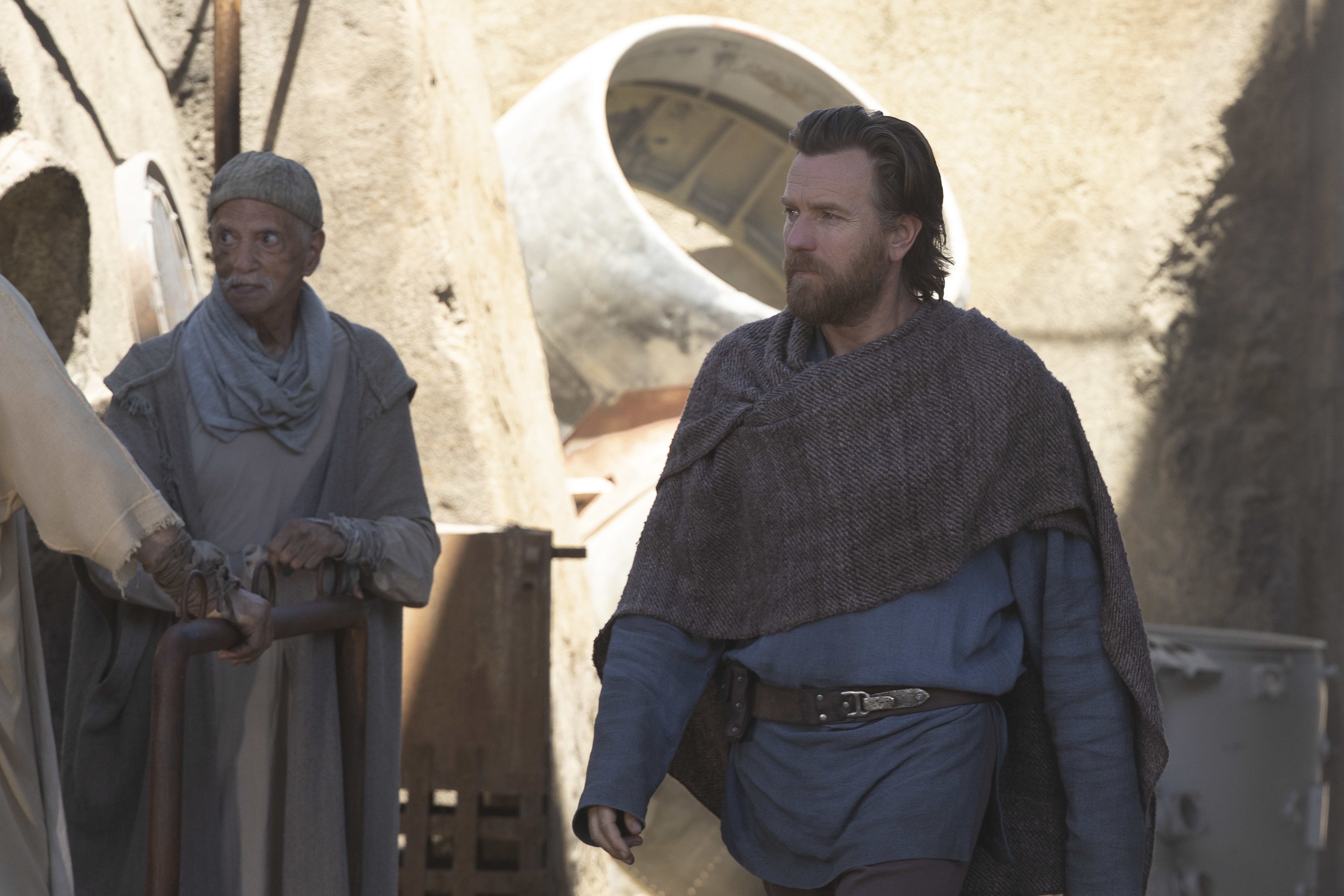 Obi-Wan Kenobi is a Star Wars show on Disney+ that takes place in between Episode III — Revenge of the Sith and Episode IV — A New Hope. It sees the return of McGregor as Obi-Wan and follows his journey as he lives in exile, only to return for a dangerous mission that puts him face-to-face with his former padawan, Anakin Skywalker (Hayden Christensen), who is now Darth Vader.
The series was meant to be a single season as it would tell a story of Obi-Wan dealing with the loss of the Jedi and reconnecting with the force before A New Hope. However, rumors have been popping up online recently about the possibility of a season 2. Disney nor Lucasfilm have confirmed anything yet, but the cast and crew have addressed the possibility of a second season.
'Obi-Wan Kenobi' writer addresses the season 2 rumors
In an interview with Deadline, writer Joby Harold responded to these rumors about a second season prior to the supposed series finale. While Harold's comments make a season 2 seem unlikely, nothing is off the table. 
"I'm being asked about it constantly," Harold said. "I've just been thinking about this for so long as a close-ended story that my mind is so focused on this as a sort of limited [series], that I haven't thought beyond it. But he's a great character. They're all amazing characters." 
At the moment, it appears like Obi-Wan Kenobi is not getting the green light for additional seasons. Harold's comments suggest that the series is being written with an ending to this story, but if there are more stories to tell with Obi-Wan, then maybe they will continue with it. 
Ewan McGregor wants to continue playing Obi-Wan in 'Star Wars'
Speaking with Radio Times, McGregor talked about how he enjoys playing this character and hopes this isn't the final time. He believes there could be more stories to tell before he turns into Alec Guinness. 
"I hope it's not the last time I play him," the Scottish actor said. "I had such a great time doing this, I'm sure we can think of a few more stories before I turn into Alec Guinness, don't you think?"
However, director Deborah Chow says the show was conceived as a limited series. While there is always more to do with this character, she isn't sure what that direction would go in. 
"You know, we always did conceive of this as a limited series," Chow told Radio Times. "So it's not an adventure-of-the-week sort of story. It's one big story with a beginning, middle, and end. So I think this story was very much conceived to be its own standalone. I mean, there are of course more stories that you could tell. There's obviously another 10 years before we get to A New Hope and with a character like Obi-Wan Kenobi, I think even just watching him ride across the sand sometimes is interesting. So, who knows? It's hard to say right now, but it was not the intention."
Obi-Wan Kenobi is now streaming on Disney+.