'Obi-Wan Kenobi' Writer Joby Harold Admits the 'Star Wars' Series Was 'Marketed' as a Different Show
In an interview with TheWrap, 'Obi-Wan Kenobi' writer Joby Harold admitted the show was 'marketed' as a different show than what fans see.
Obi-Wan Kenobi premiered on Disney+ on May 27. The Star Wars miniseries will consist of six episodes and stars Ewan McGregor as Obi-Wan Kenobi. Hayden Christensen also appears as Anakin Skywalker / Darth Vader, with both McGregor and Christensen reprising their roles from the franchise's prequel trilogy.
When trailers for Obi-Wan Kenobi were originally released, some Star Wars fans assumed the series would follow Obi-Wan hiding from Inquisitors while watching over Luke Skywalker (Grant Feely). Instead, Obi-Wan Kenobi is primarily about Obi-Wan protecting Luke's sister Leia Organa (Vivien Lyra Blair) after she is kidnapped.
[Spoiler Alert: This article contains spoilers for the first season of Obi-Wan Kenobi.]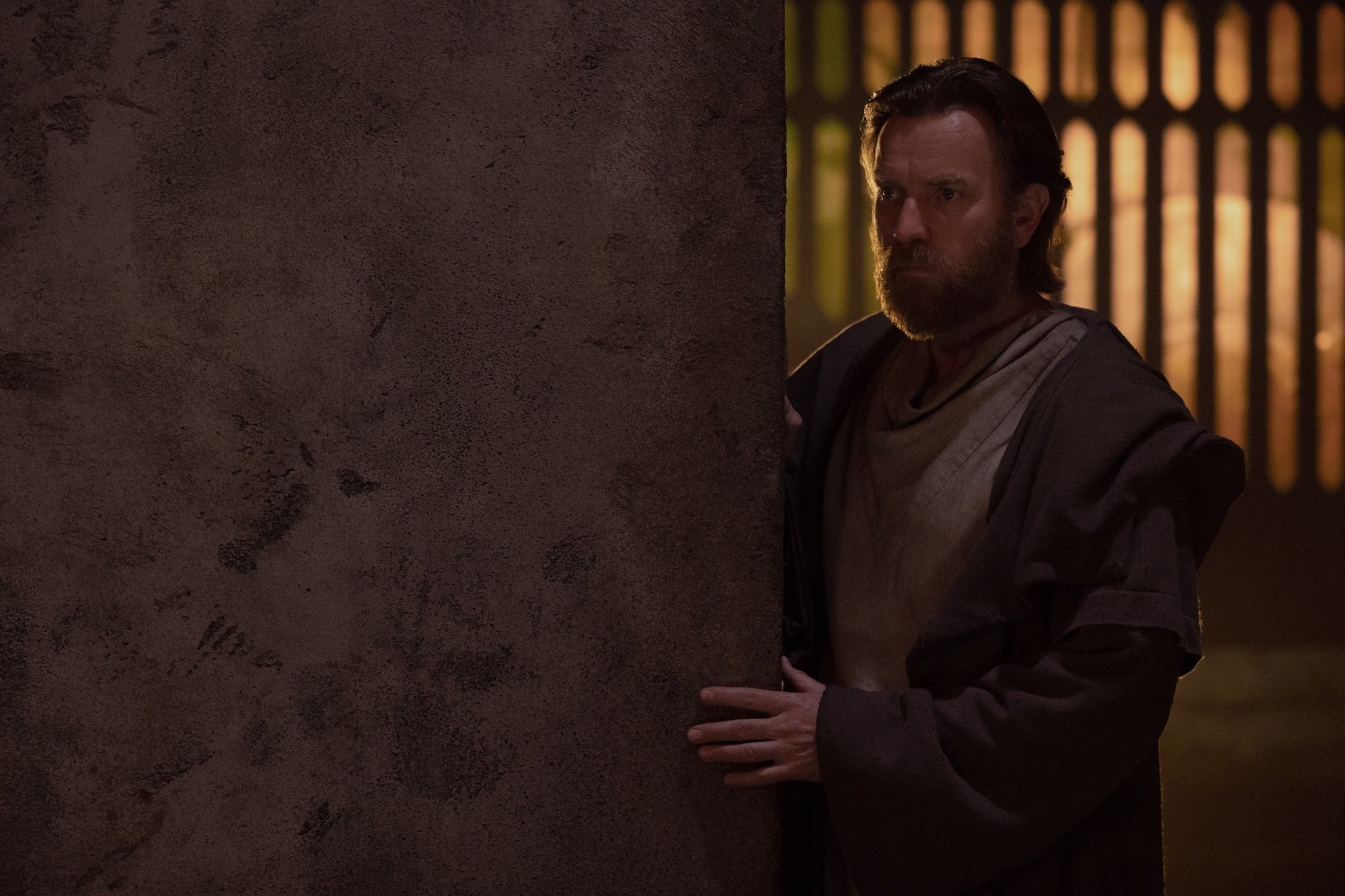 An 'Obi-Wan Kenobi' writer thinks the show was 'marketed' as something else
Part of the reason Star Wars fans had different expectations about Obi-Wan Kenobi is because of the trailers. Blair's involvement as Leia was kept a complete secret, and little was given away about Obi-Wan's involvement with the Inquisitors and Darth Vader.
In an interview with TheWrap, Obi-Wan Kenobi writer Joby Harold admitted the show was "marketed" to hide Leia and Obi-Wan's storylines.
"Credit to the way the show had been marketed and teased, which was something that I tried to build in, that it could exist as seemingly this kind of 'Man on the Run being hunted' situation, which I felt like there was enough meat on the bone for it to be that show in the audience's imagination," Harold told TheWrap.
He continued, "The Leia of it all and sort of hiding the football there, which is quite delightful, was the great anxiety I had the night before the premiere, because there was no way of knowing if the audience would wrap their arms around that idea. So it was so lovely to see the degree to which it was embraced."
Why the 'Star Wars' show focuses on Obi-Wan Kenobi and Leia Organa
Narratively, Obi-Wan Kenobi takes place after Star Wars: Episode III – Revenge of the Sith and before Star Wars: Episode IV – A New Hope.
Speaking with TheWrap, Harold shared that the series wanted to fill in the gaps about Obi-Wan and Leia's "relationship" that was previously left up to interpretation.
"A New Hope is built on that relationship at the beginning, in a way that had never truly sort of been understood. The idea that we could complete something that the audience maybe hadn't even realized needed to be completed in order for the most famous message of all time to really take hold felt like a really interesting opportunity," Harold said.
'Obi-Wan Kenobi' also connects to the 'Star Wars' sequel trilogy
In addition to connecting to the prequel trilogy, Harold thinks the Disney+ series also ties in with the franchise's sequel trilogy.
To Harold, the series gives an explanation of why Leia goes on to name her son Ben Solo (Adam Driver), a reference to Obi-Wan's alias.
"As did the fact that, you know, Leia named her so Ben. There's pieces of the puzzle in there that kind of makes it inevitable, if we're contributing the sort of 'Episode III and a Half' to bigger canon, that hopefully makes it seem now in retrospect like, 'Oh, yeah, and of course, that's what this should be about.' But certainly, it was a risk," Harold told TheWrap.