This Is Who Was Obsessed With Whitney Houston and Wanted to Kill Bobby Brown for Marrying Her
The music world was stunned and heartbroken when it was announced that Whitney Houston, one of the greatest voices of a generation, had died. Several years after her death though her music still lives on and so do the many stories that have been shared about the star. One in particular that people just can't get over is about the infamous figure who was in love with the "I Will Always Love You" singer and wanted to have Bobby Brown killed because he was married to her for a while.
Read on to find out who that was and what he said about Houston.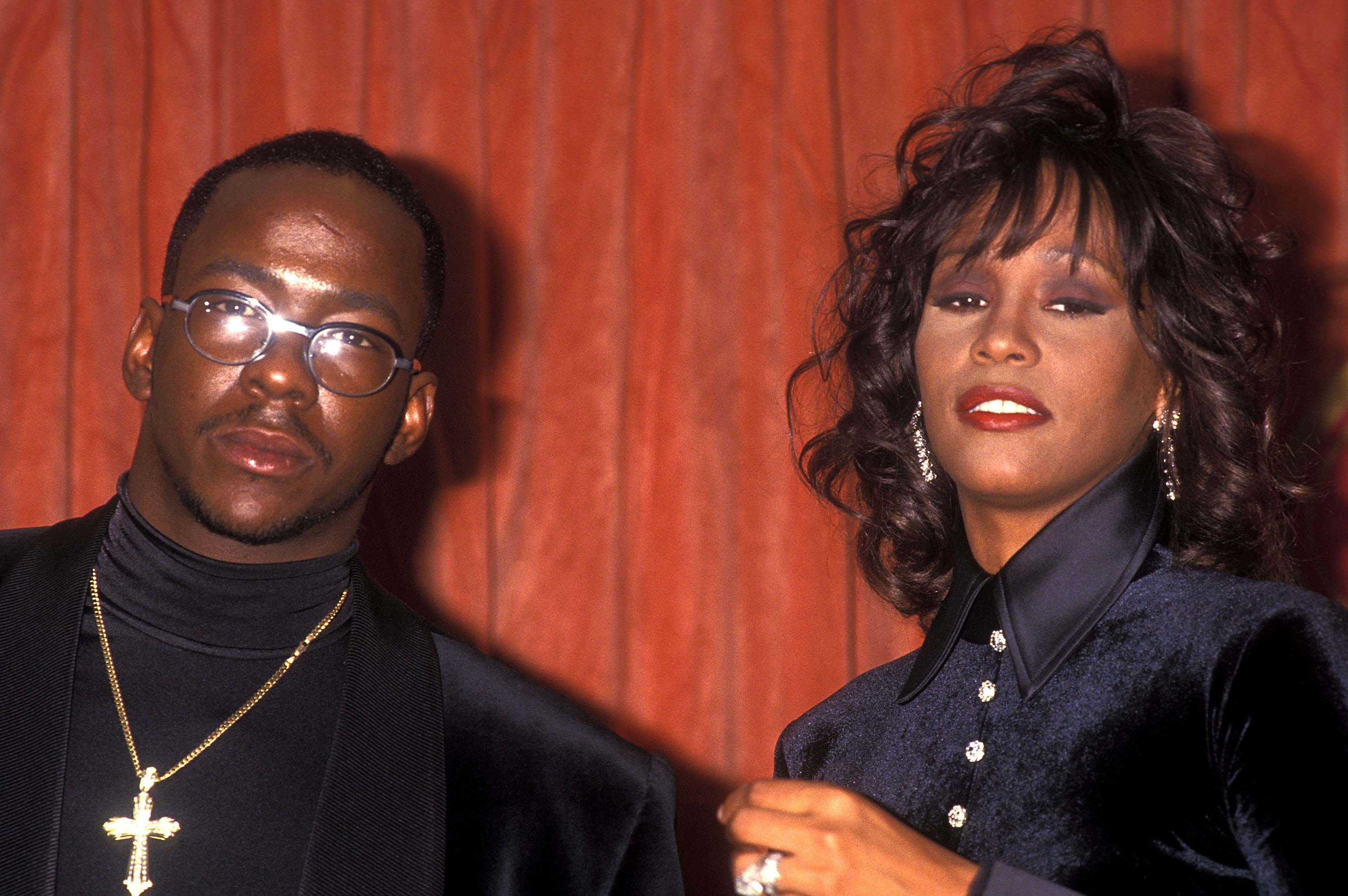 When Houston and Brown tied the knot
Houston and Brown met at the Soul Train Music Awards in 1989. "I and some friends of mine were sitting behind him [at the awards show]," the "I Wanna Dance with Somebody" hitmaker recalled in an interview with Rolling Stone. "I was hugging them, we were laughing, and I kept hitting Bobby in the back of the head… I leaned over and said, 'Bobby, I'm so sorry.' And he turned around and looked at me like, 'Yeah, well just don't let it happen again.' And I was like, 'Oooooh, this guy doesn't like me.' Well, I always get curious when somebody doesn't like me."
On July 18, 1992, The Voice and the King of R&B tied the knot. However, their highly-publicized union was a tumultuous one. They eventually separated in 2006 and divorced the following year.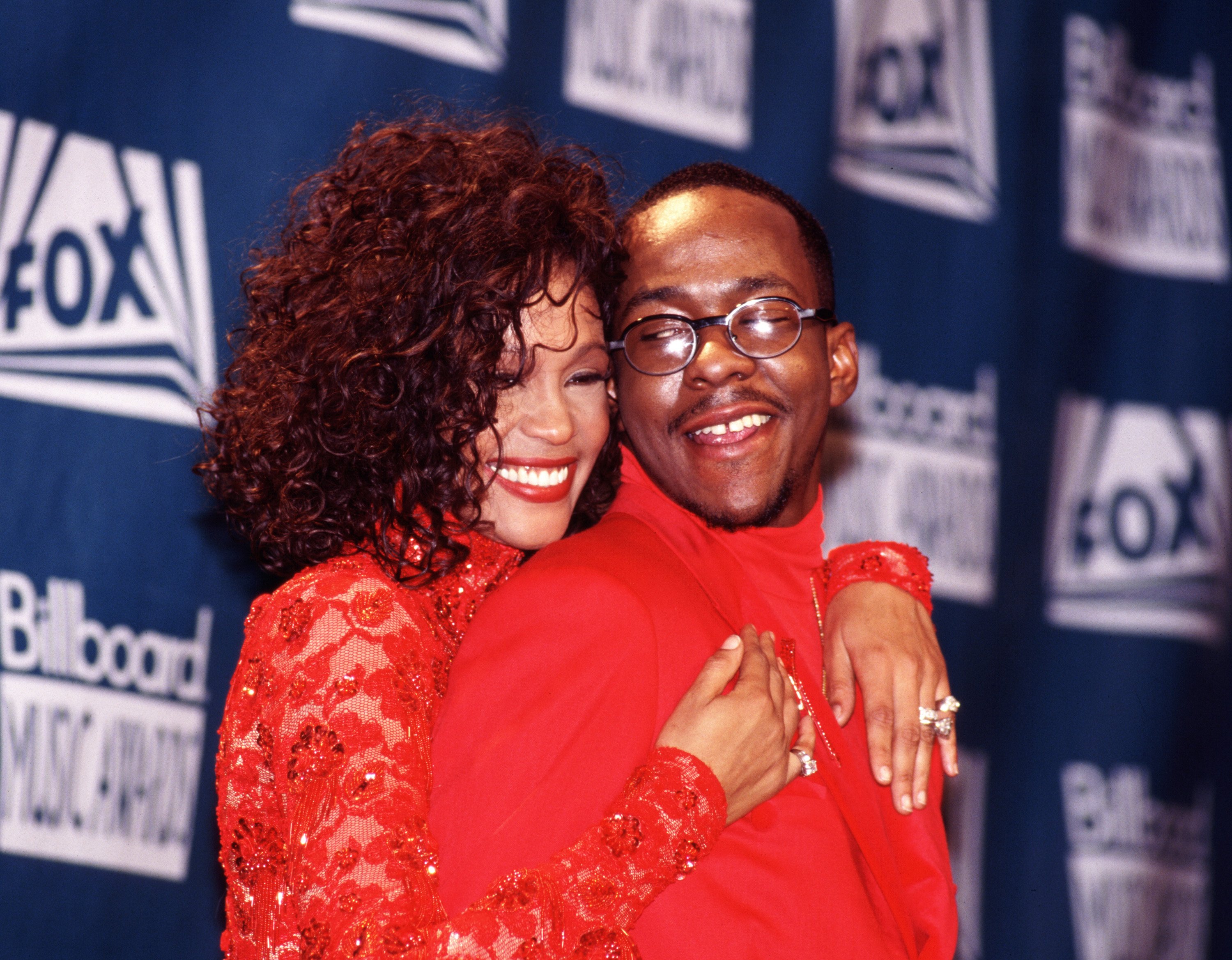 This man was obsessed with Houston and wanted to have Brown killed
There was another man who wanted to marry the superstar while she was with Brown and reportedly spoke of having Brown killed to get him out of the way. That man was Osama bin Laden.
Kola Boof was a poet and activist and is said to have lived with the notorious terrorist in the '90s at his Moroccan estate. She revealed that bin Laden was obsessed with the "I Have Nothing" artist.
In her memoir Diary of a Lost Girl: The Autobiography of Kola Boof she wrote (per Reuters): "[Bin Laden] said that he had a paramount desire for Whitney Houston, and although he claimed music was evil he spoke of someday spending vast amounts of money to go to America and try to arrange a meeting with the superstar. It didn't seem impossible to me. He said he wanted to give Whitney Houston a mansion that he owned in a suburb of Khartoum."
"Whitney Houston's name was the one that would be mention constantly. How beautiful she was, what a nice smile she has, how truly Islamic she is but is just brainwashed by American culture and by her husband Bobby Brown, whom Osama talked about having killed," Boof remembered, adding, "As if it were normal to have women's husbands killed."
Houston and bin Laden's deaths were less than a year apart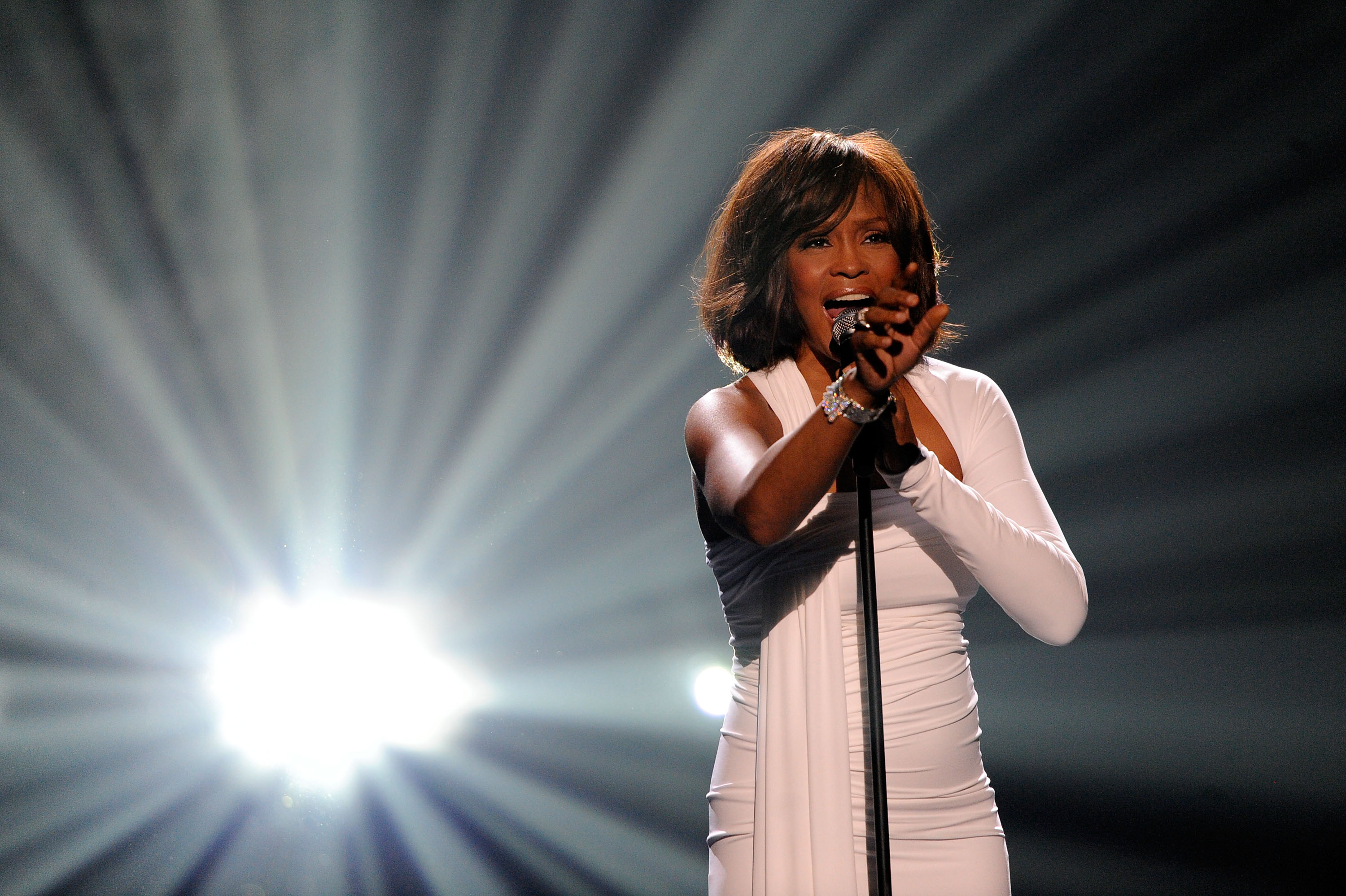 Bin Laden was killed by U.S. forces on May 2, 2011.
On Feb. 11, 2012, Houston was found unresponsive in the bathtub of her Beverly Hilton hotel room. The Washington Post noted that the coroner's report concluded that the vocalist's death was attributed to accidental drowning, heart disease, and cocaine use. An open bottle of champagne along with a spoon containing what was described as a "white crystal-like substance" were found at the scene. A toxicology report later stated that traces of Xanax, Benadryl, the muscle relaxant Flexeril, and marijuana were in Houston's system at the time.
Three years after the Waiting to Exhale star's death, Houston and Brown's only daughter Bobbi Kristina was found in similar circumstances. The 22-year-old died after several months in a coma. The courts found Bobbi Kristina's ex-boyfriend Nick Gordon culpable in her death. He was ordered to pay $36 million but died of an apparent drug overdose in 2020.