Obsessed With Baby Yoda? You Might Have Beyoncé to Thank For That
At first glance, Baby Yoda and Beyonce wouldn't seem to have much to do with each other, besides the fact that both are sensations. However, it's important to remember that both of them have strong Disney connections. So one of them led to the great success of the other. 
Here's the deal: Beyoncé voiced Nala in last year's CGI remake of The Lion King. Baby Yoda's Disney connections are also quite obvious. But the specific DNA they share is Jon Favreau, who directed The Lion King and was the primary showrunner on The Mandalorian.
With this knowledge, it's easy to connect the dots.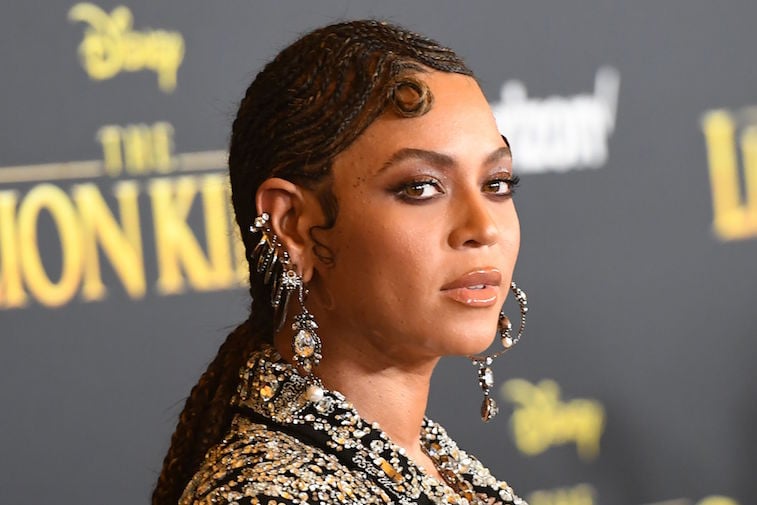 Nala knows the value of keeping secrets
The cast for The Lion King also included Donald Glover, who played the adult Simba. In a Hollywood Reporter essay, Glover and Favreau talked about the advantage of surprise.
"We were talking about music and pop culture and he was saying that what people really like now is to be surprised, because it doesn't happen that much. When Beyoncé did an album, she would just put it online and everybody would react to it. Just putting it out there spurred a conversation that would become more viral and bring more genuine attention than any marketing," Glover said.
Fading are the days when an artist would let the public know they were working on an album, set a release date and let the money roll in.
When Beyoncé released her album Lemonade in 2016 on Tidal, without advance notice, that only amplified the mystique around the album and made the buzz greater than it would have otherwise been. Favreau took this advice to heart and applied it to Baby Yoda, with more than a little success.
The Baby Yoda secrecy helped Disney more than it hurt
Much has been made of the fact that because Disney wanted to keep Baby Yoda under wraps, they lost a major opportunity to cash in on toy sales for the 2019 holiday season. It has been estimated that Disney lost millions of dollars due to this decision. In most corners of the business world, that would be frowned upon.
But when you're Disney, and you're breaking box office records left and right, and you're buying your competition (20th Century Fox, which distributed the first six Star Wars movies), and you dominate the industry like no other entertainment company ever has, you can actually afford to burn a few million dollars.
Disney may have lost money, but they gained even more cultural dominance than they already had, and that's saying something. For most studios, making the most successful movie of all time (Avengers: Endgame) would be more than enough reason to celebrate. Such was Disney's success that they had several. What's a few toy sales when people love you?
Disney's dominance is worth questioning
People may love Disney-owned products, but Disney's ever-increasing market share has raised repeated questions about how helpful that may really be for consumers.
Disney may give us The Mandalorian, but it takes away Home Alone from Disney Plus once the holidays are over. Disney may give us the biggest hit movies, but it can also tell theaters they're not allowed to show the Fox films they own. So no more Die Hard Christmas screenings at many theaters.
There may be articles about people dropping Disney+ now that The Mandalorian is done, but Disney knows it has consumers over a barrel and we'll be back. If it's not season 2 of The Mandalorian, it'll be the Marvel shows debuting in the fall of 2020, with WandaVision being moved up to debut around the same time as The Falcon and the Winter Soldier.
And on top of all that, Disney is telling us that that the Marvel TV shows will feed into the movies, so we'd better sign up for or re-up with Disney+.
This may not seem harmful now, but it could be if Disney becomes even more of a behemoth. One problem with the streaming wars now is that it gives us more choice than our brains were meant to process. If one company offers all the choices, however, the entertainment could be less fun, no matter how cute Baby Yoda is.