'The Odd Couple': Penny Marshall's Family All Appeared on the Show At Some Point
Penny Marshall is essentially TV royalty. She starred in one of history's most successful sitcoms, and is related to a few other big stars in their own right.
Penny Marshall is essentially TV royalty. She starred in one of history's most successful sitcoms, and is related to a few other big stars in their own right.
But what you may not realize is that before she became a star, she guest-starred on a popular sitcom at the time. And as part of her small role on that show, she was joined by several other famous members of her family as well. Let's take a closer look at the time that her family appeared on the hit sitcom, The Odd Couple. 
Who was Penny Marshall?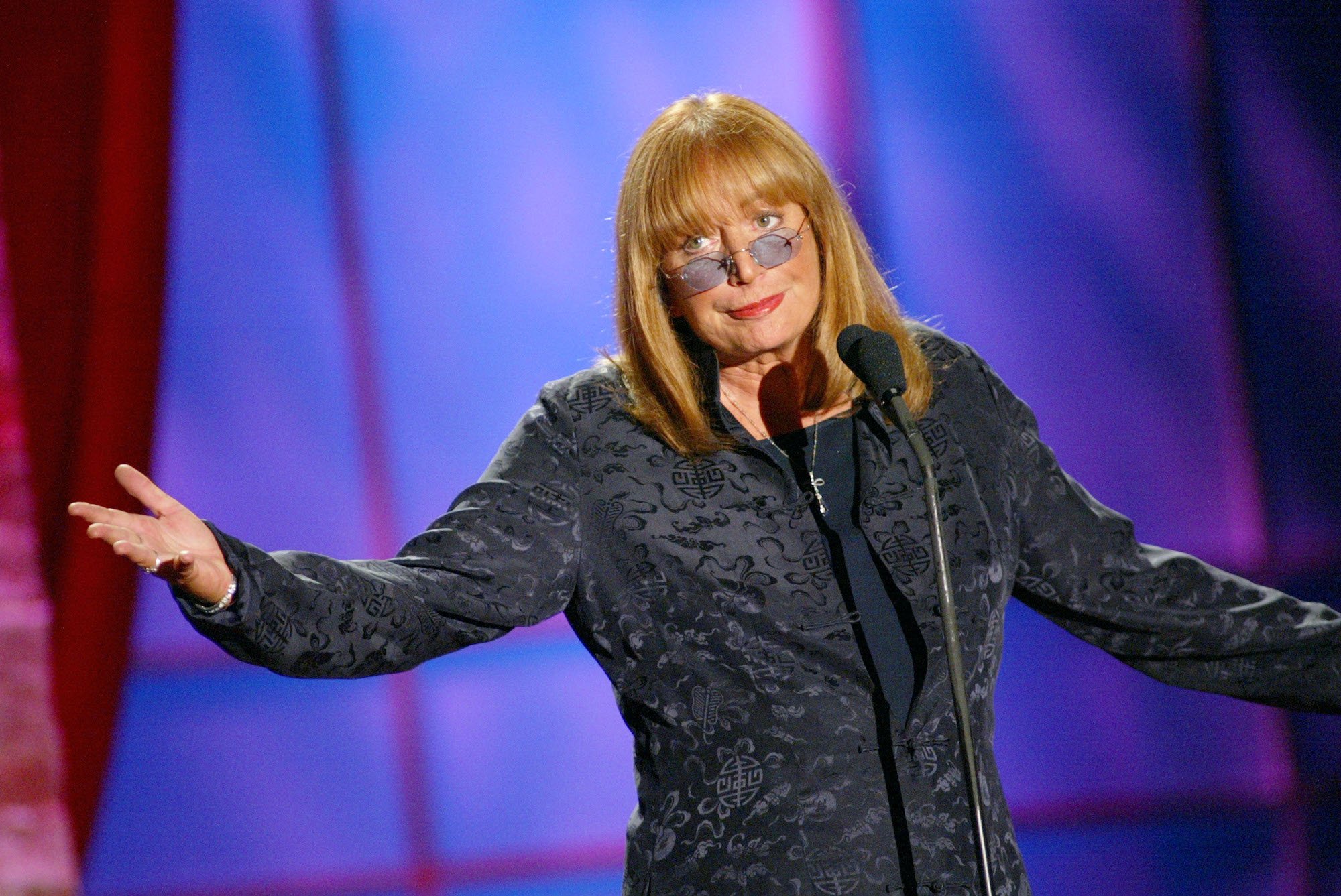 According to IMDB, Marshall was born in the Bronx, New York in 1943. After appearing in a few movies and TV shows, her breakout role came in an episode of Happy Days. There, across from actor Cindy Williams, the duo played the characters they'd later get famous for playing. In that episode, the pair dated Arthur Fonzarelli and Richie Cunningham.
The characters would receive their own series: Laverne and Shirley. That show, with an iconic opening theme song, was a massive hit. It turned both Williams and Marshall into household names and comedy superstars. 
After Laverne and Shirley's run ended, Marshall eventually found her way to directing features. Some of her more notable efforts included Jumpin' Jack Flash, A League of Their Own, and Big. It's rare for a sitcom star to have as much mainstream directing success, but Marshall was able to do it. 
Sadly, Marshall passed away at the age of 75. She left behind a legacy as one of the funniest TV stars to ever grace the small screen. She also had a very successful family as well. 
Who was Penny Marshall related to? 
Marshall's brother, Garry, helped her get a start in the business. According to his IMDB profile, he cast her in her first film role as well as on Happy Days, a show he created and produced. Garry had a hand in Laverne and Shirley as well. He created and produced other sitcoms like The Odd Couple and Mork and Mindy. He would later become a successful film director in his own right, directing films such as Overboard, Pretty Woman, and The Princess Diaries. 
Marshall's ex-husband was Rob Reiner. Like his ex-wife, he too was a sitcom star who later become a successful director. Reiner first came to fame as Archie's son-in-law (dubbed "Meathead") on the classic sitcom All in the Family. Later, he'd direct films like When Harry Met Sally, Misery, and A Few Good Men. Marshall and Reiner were married from 1971-1980. 
Penny Marshall's family all appeared on 'The Odd Couple' at some point
As noted above, Penny's brother Garry was a member of the creative team behind The Odd Couple. That show, based on the hit play and film by Neil Simon, featured a Jack Klugman and Tony Randall playing polar opposite roommates. According to MeTV, Penny's family starred in one episode together. 
Penny portrayed a secretary named Myrna Turner on the show. She marries a man named "Sheldn" (the misspelling is intentional – a joke on the show states that "they forgot the 'o' on his birth certificate") on an episode titled "The Rain in Spain." Her in-show husband was played by Reiner. Garry pops up as her brother while her sister Ronny appears as her sister on the show as well, a pair known as Werner and Verna Turner. 
Viewers may not have realized it at the time, but they were watching what would be the sports equivalent of a true television and movie dynasty. The sheer amount of box office success among that group is staggering in retrospect.