Who Is Odell Beckham Jr.'s New Girlfriend, Lauren 'Lolo' Wood?
After a four-game losing streak, the Cleveland Browns were finally able to pull out a win over the Buffalo Bills at home. While Odell Beckham Jr. was not a huge presence in the game, he did recently go Instagram official with his girlfriend, model Lauren 'Lolo' Wood, who was cheering him on from the sidelines with his mother.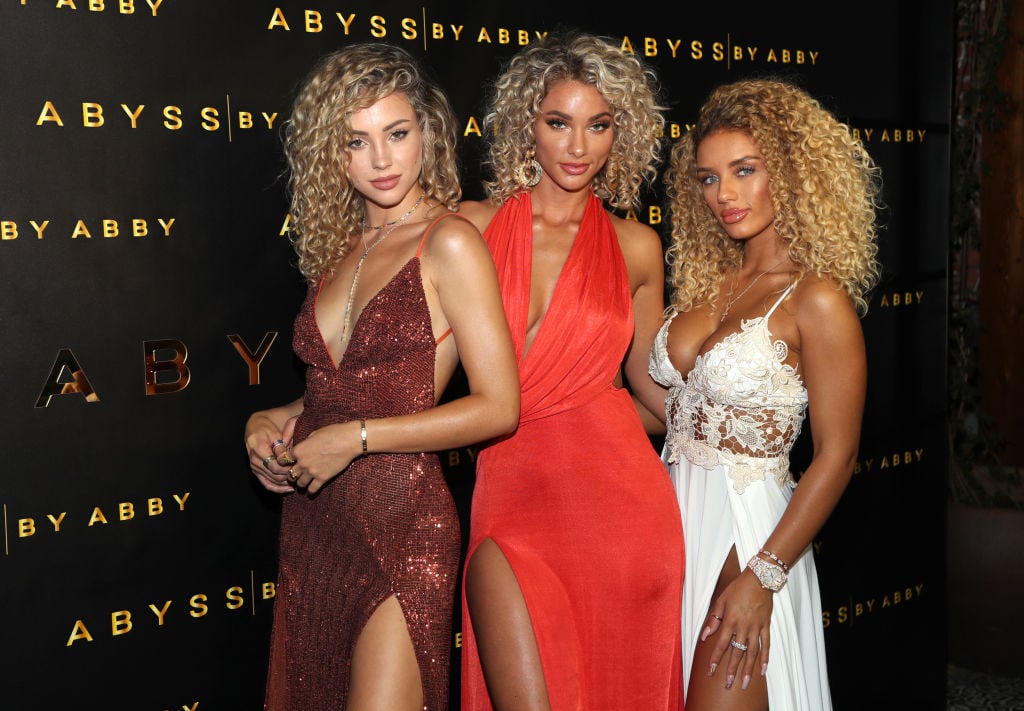 Lauren 'Lolo' Wood was an MTV Wild 'N Out Girl
While the model was born March 13, 1993, in Texas with two sisters, not much else is known about her personal life. She made her television debut on MTV improv-comedy show, Wild 'N Out in 2015 for the sixth season, and quickly became a star.
The fans of the series voted Wood as their favorite Wild 'N Out girl, and she returned for the seventh season. Since leaving the show, she built up quite an Instagram following, a cool 1.3 million followers, and has become an influencer for several companies, including Fashion Nova, Pretty Little Thing, Hot Miami Styles, and Novex Hair Care.
Wood has also collaborated with other influencers where she jumped out of a plane with Jena Frumes and did a Best Friend Tag video with Jacky Oh, Wild 'N Out star, DC Young Fly's girlfriend and mother of his child.
Oh also used to appear in the comedy series with Wood as a Wild 'N Out girl. Before meeting Cleveland Browns' wide receiver, Odell Beckham Jr., the 26-year-old was romantically linked to Floyd Mayweather and Detroit Pistons' power forward, Eric Moreland.
Lauren 'Lolo' Wood and Odell Beckham Jr. are dating
Sources speculated that Wood and Beckham had been dating for several months, but they made their relationship Instagram official after the wide receiver's 27th birthday on November 5th.
The model posted three pictures of the two, writing, "Happy birthday @obj! Your soul is pure gold. You know I can write a lot about you, but I rather keep passing these love letters. Caesar home. PS this blurry will always be my fave pic of us because what the f*** is going on lol yummy as f***."
The two have been flirting in several Instagram comment sections, but that is the first picture either has posted with each other. Beckham's mother also seemingly approves of his new girlfriend, as she uploaded photos of the two hanging out together at the Browns versus Buffalo Bills home game.
Odell Beckham Jr. and the Cleveland Browns break losing streak
After losing four games in a row, the Browns improved their record to 3-6. Despite having one of his worst games this season with five catches for 57 yards, his crucial first downs helped his team pull out the win.
After being traded from the New York Giants to the Browns in the offseason, Beckham received fines for several uniform infractions. In an interview, Beckham admitted his rocky start is frustrating but believes "2020 will be the best year of my life."
The NFL player also noted that he's in "a different place mentally, emotionally, spiritually" after his 27th birthday. Does Beckham's new girlfriend have anything to do with his new state of mind, and how will it affect his gameplay moving forward?