'Office' Alum Jenna Fischer Shares How Her Career Goals Have Evolved Since Becoming a Parent
Jenna Fischer of The Office infamy is sharing many behind-the-scenes fun facts with diehard fans of the sitcom via her podcast Office Ladies alongside former co-star Angela Kinsey. Fischer's role as Pam Beesly and her romance with nice guy colleague Jim Halpert (played by John Krasinski) became a main draw of the show, with the couple still holding a special place in the hearts of loyal viewers.
While Fischer has been working on other projects since the NBC series ended in 2013, she previously commented that her career path has had some modifications now that she is a mom of two kids.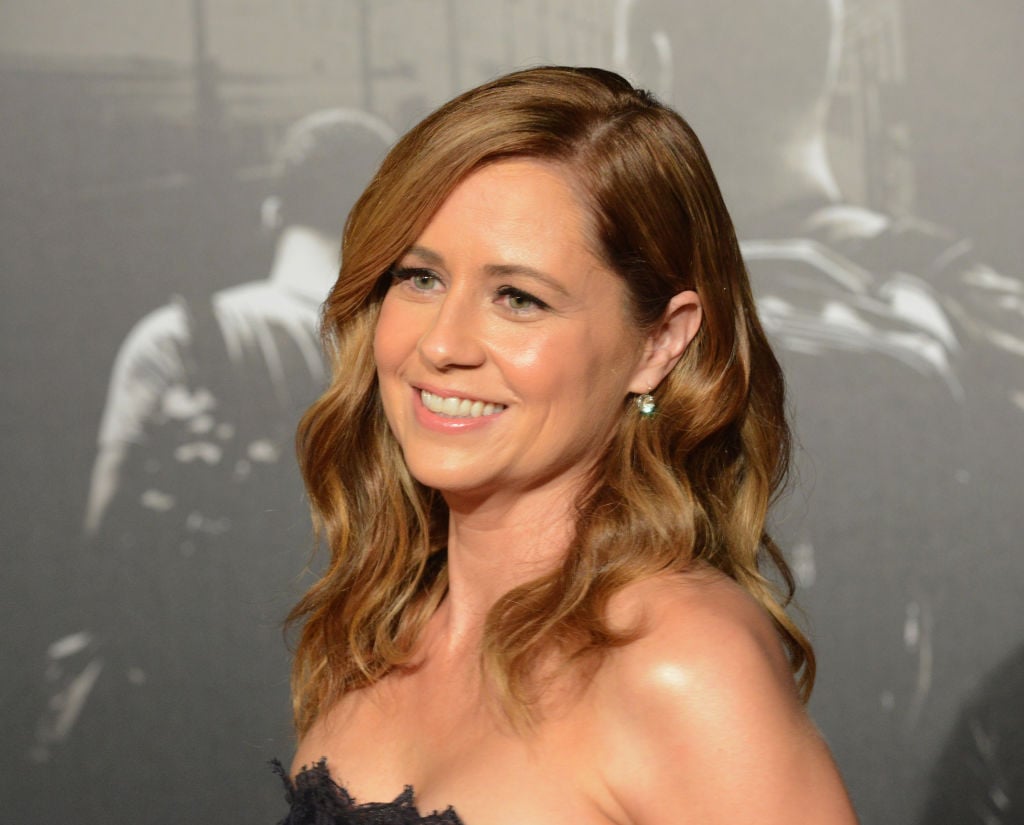 Fischer pens her acting journey
In her 2017 book The Actor's Life: A Survival Guide, Fischer includes her own journey on breaking in to show business and the many challenges – especially financial – that aspiring actors face when trying to make it in Hollywood.
"Financial stress can really add to the feelings of depression and anxiety when you are a struggling actor or really as you are a struggling anything," she told the Hollywood Reporter in 2017. "The path to financial security as an actor is a very, very long one and a very unpredictable one. My first piece of advice: try to start your acting career debt-free or with very little debt. Then, don't spend your paycheck. Save as much as you can."
The former Office star described some of the difficult choices she had to make when trying to land an acting gig. "I talk about the stressful moments where I had to decide between a low-paying acting job to further my career or a better-paying temp job to pay off my credit card debt or get new headshots that I really needed," Fischer shared. "It was definitely, definitely stressful."
Getting ready for her receptionist role
Fischer actually worked as an administrative assistant for years to support herself while trying to become an actress. Little did she know at the time that the office skills she was practicing on a daily basis would help her land the role of a lifetime.
"I could never have anticipated that I was going to end up playing a receptionist or a secretary on a television show," Fischer revealed. "But ultimately, having worked in an office I think gave me details to my character and world that I wouldn't have had if I'd never worked in an actual office."
With real-world secretarial experience under her belt, Fischer parlayed that working knowledge into her character for The Office.
"I earned my living as an administrative assistant for seven years as a struggling actress, so I had many office jobs," she said. "When I got my job on The Office, one of the things that I did was I went to an office supply store and I bought my own pot for my desk and I bought the things that I used to really like having on my desk when I was a real administrative assistant. And I think that it just made the whole world feel more real, because I had that real-life experience when I got The Office job."
The role of motherhood
Now married to director Lee Kirk and mom of their two kids, Weston, 8, and Harper, 5, Fischer has made some adjustments in her career pursuits.
"I'm very pragmatic about my work choices now," the podcast co-host shared. "I really balance my ambition as an actress with my ambition as a parent, and I know a lot of people when they become parents they make different choices in their jobs."
Recalling some valuable wisdom from her father, Fischer plans to structure her professional path the same way as her dad. "This is a lesson I learned from my dad. He turned down a lot of work opportunities that would have taken the family on the road or meant that we were moving all the time," Fischer explained. "He thwarted some of his work achievements and set his ego aside in favor of creating a stability for the family, and I can't tell you how much I appreciate and admire him for doing that. So I want to emulate that in my life."
The actress still wants to pursue her own creativity while maintaining a stable environment for her kids.
"I want to be making choices that continue, even though this is a crazy business, to create stability and consistency in my children's lives," she said. "So, I don't take jobs that require me to be gone or require them to move and go to a new school. That means that there are fewer jobs that I'm eligible for because of my own rules."
The Office Ladies podcast is now available for download.