Offset and Reese Witherspoon Bonded During Instagram Live Chat and Sent Fans Into Frenzy
Offset and Reese Witherspoon shocked social media users when they joined forces for an Instagram live sessions during coronavirus quarantine. Fans chimed in online.
Apparently, Reese Witherspoon and rapper Offset are quite friendly. The two hopped on an Instagram live chat during the current coronavirus lockdown to talk about their current projects on a new streaming platform. Fans were shocked, confused, and entertained all at once at the unlikely pair. Social media has been buzzing with fan comments since their chat.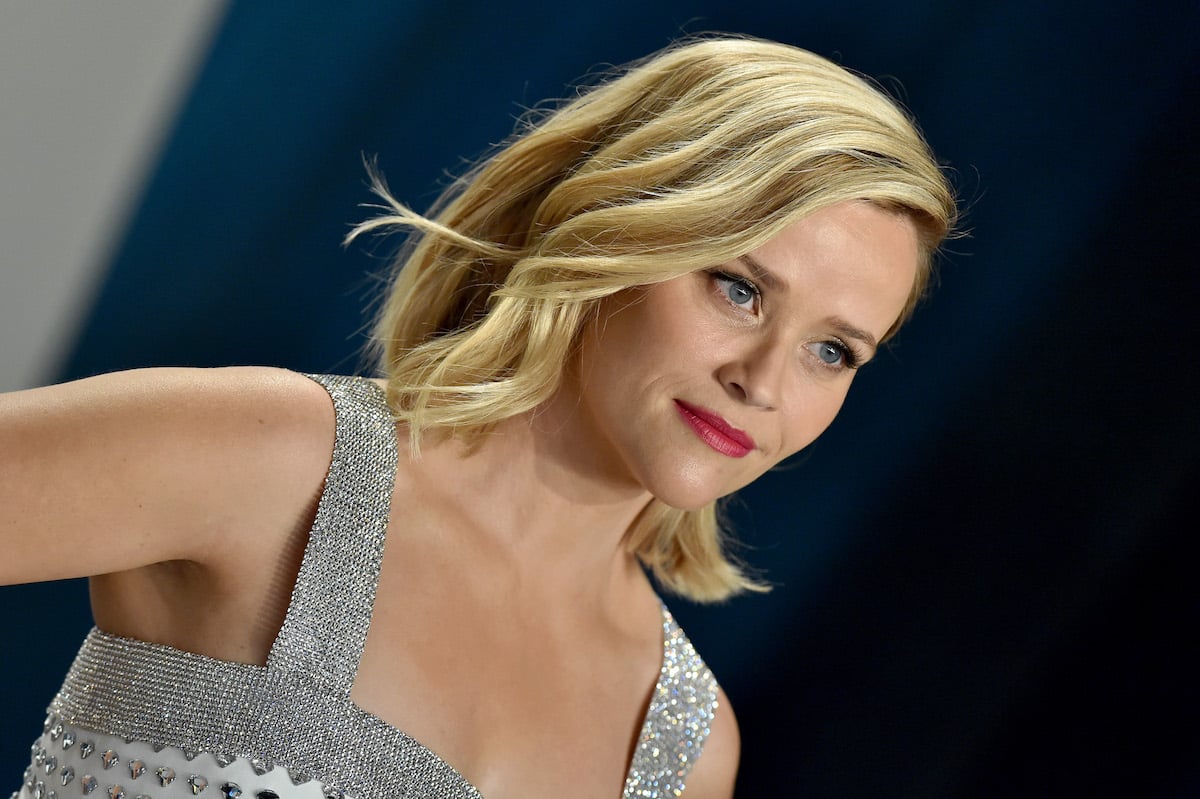 Why Offset and Reese Witherspoon chatted on Instagram live
Offset and Witherspoon currently have projects available for streaming on Quibi. Witherspoon's narrates Fierce Queens, an animal series based on queen ants, cheetahs, and hyenas. Offset's Skrrt follows the rapper and his famous friends as they explore all things related to cars.
The two stars participated in an Instagram live chat where they discussed their new projects and also bonded over shared interests and how they are holding up during the quarantine. Offset reveals that he's a lover of cars, with over 30 in his collection to the amazement of Witherspoon. Witherspoon revealed to Offset that she's already watched three episodes of his series. She also told the rapper that her sons were huge fans of the series so far. 
Both also revealed that they are currently quarantined in their LA homes and are a little stir crazy due to the heavy rain they were experiencing in their area. 
Witherspoon promised Offset that she'd take a look at his performance on NCIS, which was the rapper's acting debut.
Fans react to Offset and Reese Witherspoon's Instagram live session
Despite most finding the Instagram live between Offset and Witherspoon to be an odd pair, fans thought the bonding sessions were both adorable and exciting. Many thought it was a great way to merge hip hop culture with the elite of Hollywood and show unity during the lockdown. Some expressed that they never thought they'd see the two come together in such a way and were excited when they merged their two worlds for social media followers to see.
"Reese Witherspoon & Offset was the IG live I didn't know I needed in my life," one viewer wrote on Twitter.
"Delighted to see that reese witherspoon and offset have become instagram live homies in the time of the ronies," another commented.
"I'm living for all of these random celebrity duo Instagram lives. The other day we had Justin Bieber and Drew Barrymore and now we have Reese Witherspoon and Offset? LIVING for it," one exclaimed.
Others were so stunned that it was hard for them to formulate another thought.
"I've been thinking about how Offset and Reese Witherspoon ended up on IG Live together for the last 12 hours," one admitted.
"Offset and Reese Witherspoon going on IG live together to promote their quibi shows while we are all quarantining because of a global pandemic! I really can't make this stuff up," one wrote.
"If Offset and Reese Witherspoon on IG live didn't throw you off, I don't know what will," another chimed in.
"@ReeseW and @OffsetYRN talking about McLaren cars then about their first car purchase that they r proud of. Wow never thought I'd see something like this," another observed.
Quibi is currently offering a 90-day free subscription trial to new users. After Offset and Witherspoon's recent chat, their streaming numbers are sure to increase.