Offset Blasted By Ex Who Claims He Tried To Continue Relationship With Her While Married To Cardi B
Cardi B and Offset have experienced infidelity in their marriage and after a brief breakup, they reconciled and have been touting their love since. Cardi has been open about why she was able to move past the hurt and they've managed to blend their families together seamlessly as Offset has three other children from previous relationships. But according to Offset's ex-girlfriend and the mother of his eldest daughter, Offset tried to keep their relationship going even after he and Cardi tied the knot.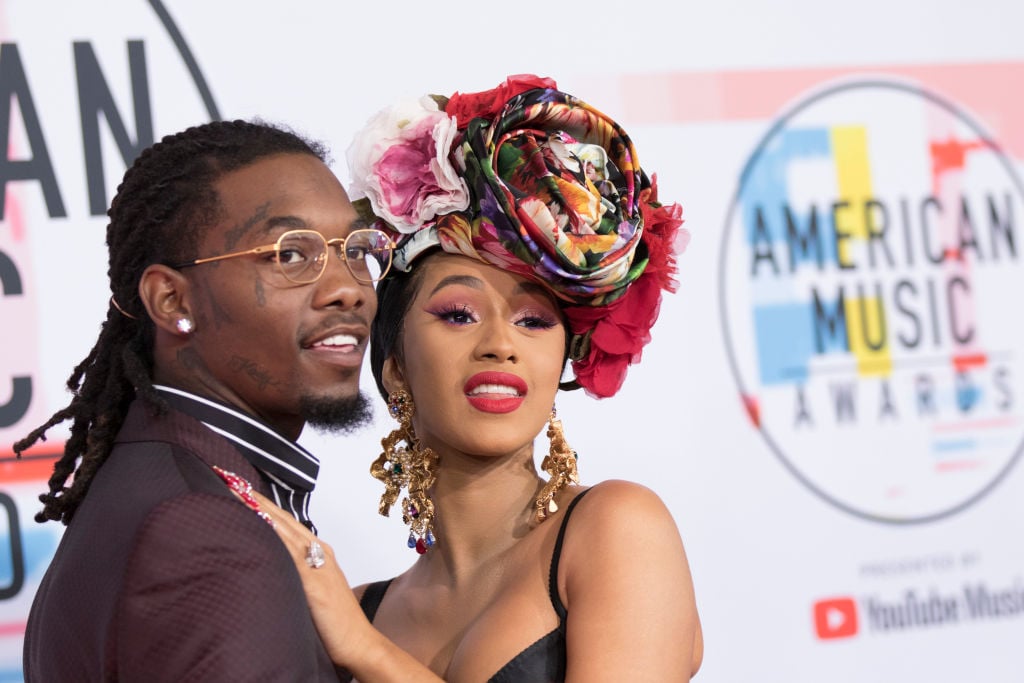 Offset's ex-girlfriend Shya L'amour says Offset tried to get with her even after he married Cardi B
Cardi and Offset married in Sept. 2017 and it has not been smooth sailing but the couple has managed to stay together throughout the havoc. After welcoming their daughter Kulture, things between the two appear to be solid. But according to his ex, Offset's wandering eye did not stop after he jumped the broom.
L'amour is the mother to Offset's five-year-old daughter Kalea. After becoming frustrated with what she says is a lack of financial support from Offset for their daughter, L'amour shared text messages from 2018 that she alleges are from Offset, requesting that she continue their intimate relationship.
"I was going to refrain from posting but him and his h*e too disrespectful after I've been trying to be cordial and empathetic," she captioned a screenshot of the alleged texts on her Instagram story. "I found out same time the world did that they was married and he been cut off since then!"
The alleged text messages reveal that Offset asked L'amour if he could sleep with her nine months into his marriage with Cardi. The screenshots she posts show that she denied his requests.
L'amour previously revealed in an interview with TMZ that Offset stepped up as a father by spending quality time with their daughter. She also said that she felt Cardi was a good influence on his parenting and that Cardi did her best to treat Kalea as her own.
Offset and Shya L'amour are headed to court for child support over their daughter 
L'amour is also alleging that Offset is not doing as much as he can financially for their daughter. She took him to court in 2019 asking the judge to lay out a court-ordered child support monthly payment after alleging that he was only contributing in a limited capacity. She also requested a regular visitation schedule between Offset and Kalea.
In a more recent case, L'amour is asking a judge to enforce additional support from Offset for Kalea amid the coronavirus pandemic as she says her financial situation has been drastically altered. Her lawyer told Bossip that as an hourly employee, she's lost income.
Offset and L'amour are scheduled to appear in court regarding the increase in support in May 2020. He has not publicly responded to the child support hearing nor has he spoken out about the leaked texts.