Offset Is 'Doing Everything He Can' To Convince Cardi B To Stop Their Divorce
It looks like things might be up in the air when it comes to Cardi B and Offset's marriage. The A-list rappers have had a whirlwind and very public relationship. Though they wed in 2017, and they often showcased their relationship and their adorable 2-year-old daughter, Kulture, on social media, their marriage has often been riddled with Offset's infidelity.
In fact, the duo broke up briefly back in 2018 after the Migos rapper was caught in yet another cheating scandal. However, the pair seemed to want to make things work. They were together amid quarantine celebrating Mother's Day and Father's Day.
However, on Sept. 15, the "Money" rapper filed for divorce from her husband. Now, it appears that Offset isn't ready to let the marriage go. He's doing everything in his power to win Cardi back.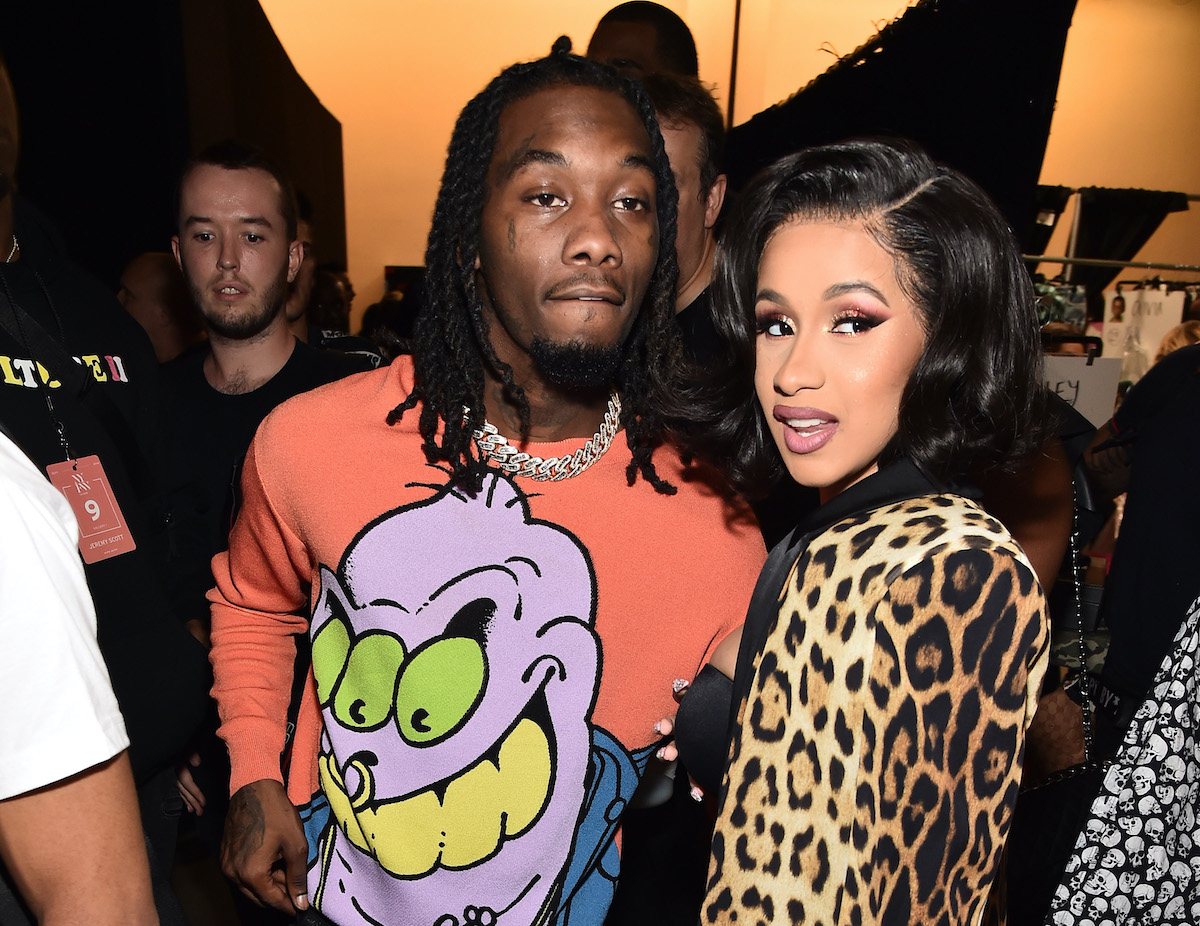 Cardi B says she got tired of the cheating and the arguing
It appears that Offset continued cheating on Cardi throughout their entire marriage and eventually, the "WAP" singer simply got fed up. In her divorce filings, the documents stated that the marriage was broken and there was no room for reconciliation.
"This time I wasn't crying," Cardi said in the video via Hollywoodlife. "It's not because of cheating. I'm seeing people say it's because he's got a baby on the way — that's a whole f*cking complete lie. This is the like second time people try to pin babies over here. No, that's bullsh*t. I've been with this man for 4 years," she said. "I have a kid with this man. I have a household with this man. Sometimes you just want — you're just tired of the arguments, of the buildups."
In fact, the Bronx-born rapper had stopped speaking to her husband in the weeks following her divorce filing.
RELATED: Cardi B Says Offset Leaves Her Vulnerable to Enemies
Cardi B and Offset don't have any negative feelings toward one another
Despite their rollercoaster relationship, there still seems to be an intense connection between Cardi and Offset. In fact, when a Twitter fan called Offset a "bad man" the Invasion of Privacy rapper stepped in to defend him.
"I don't give a f*** if you don't like him," she said in a now-deleted tweeted via Cosmopolitan. "I don't talk to him but you not going to disrespect my child father. I will slap the s— out of you in curtesy of Kulture. If he die, go broke, you not the one that's going to raise my kid & you not the 1 who pays for her s***"
It appears that Offset took that and ran with it, showing up and showing out at Cardi's 28th birthday celebration on Oct. 10 in Las Vegas.
Offset desperately wants Cardi B to call off their divorce
Though they had not been speaking, Offset showed up in Vegas for Cardi's birthday gifting her a Rolls-Royce. The estranged couple was also spotted kissing and dancing and Cardi admitted that Offset was in bed with her when she accidentally posted an NSFW photo on Instagram.
It appears that Offset is doing his best to get Cardi to give him another chance. "Offset is on his best behavior right now," an insider told Hollywood Life. "He's doing everything he can to prove to Cardi that he's worth it. He knows he's not perfect, but he really does feel that he and Cardi belong together and he's putting all his focus on her. He was miserable without her and he knows he's beyond lucky to have a woman like her so he's just doing all he can to convince her not to go through with the divorce."
As of now, Cardi has not pulled her divorce petition, but Offset is hopeful. The source continued,
Right now he's just very, very happy that he's been able to spend time with her again, he really hated being apart from her. She's the only woman he loves. He loves everything about her. She's so talented and so fun and she has such a big heart and on top of all that, she's the best mother to Kulture. He can't imagine his life without her as his wife.