Offset Dropped $8,000 On a Rolls-Royce Car Seat For Kulture
Some celebrities are famously frugal, keeping a tight grip on their hard-earned cash and making modest purchases. Others are known to flaunt their wealth through extravagant lifestyles that truly lean into life's finer luxuries. Celebrity couple Cardi B and Offset are definitely among the latter group. The dynamic hip-hop duo makes it clear that they know how to enjoy the fruits of their labor. From flashy clothes to fancy cars, they definitely live a bold lifestyle. That lifestyle extends, it appears, to their young daughter Kulture, who rode around in style in a luxury car seat priced at $8,000.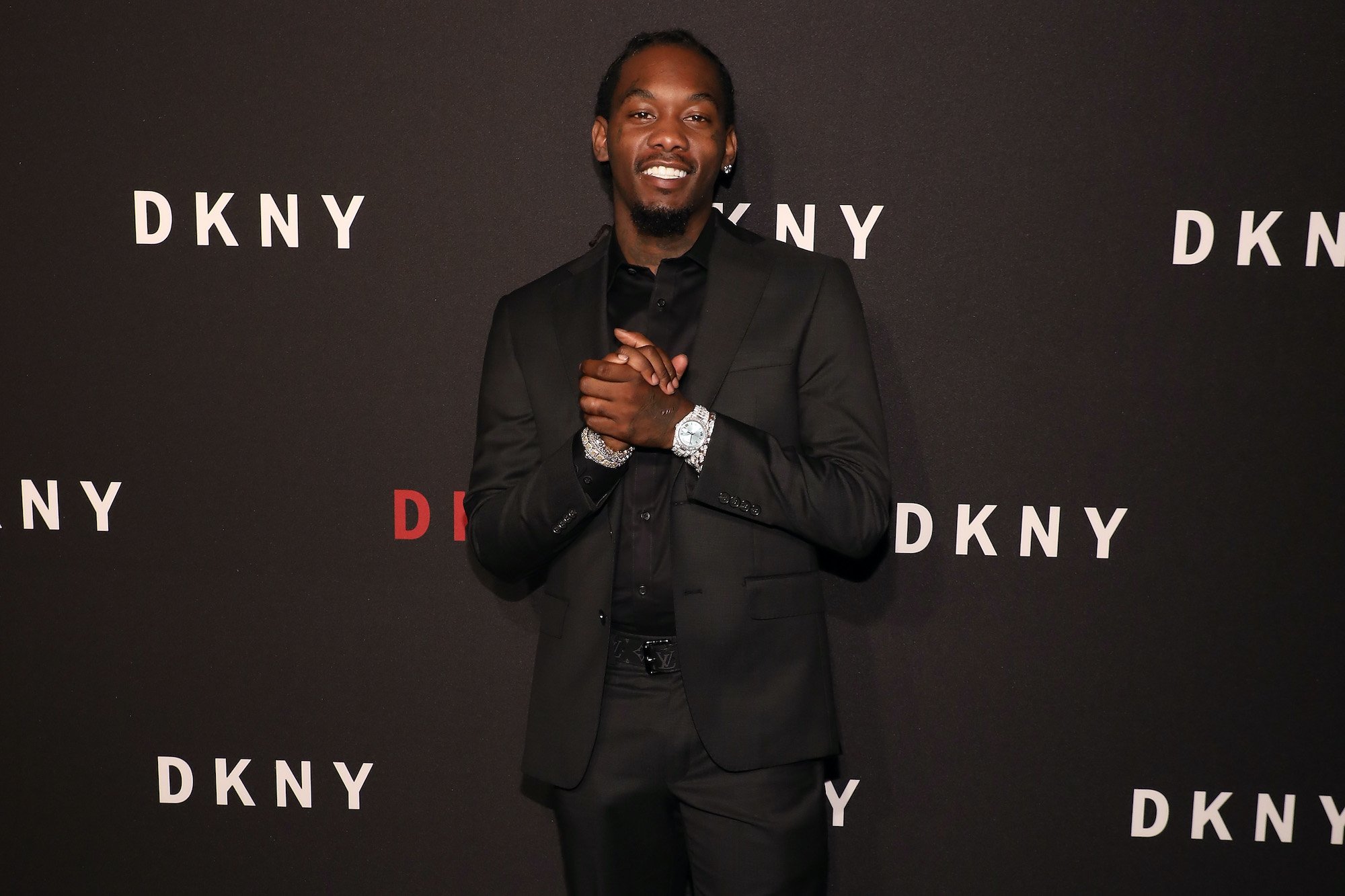 Cardi B and Offset are both hip hop stars
Cardi B is truly a representative of the American Dream in action. The star has always been vocal and transparent about her start in life, which included stripping to make ends meet as she struggled to find her path through the entertainment world. In 2015, she appeared on Love & Hip Hop: New York, and that helped launch her into stardom. It has been her incredibly bold and catchy rap persona that has truly made her a household name, however. When her first big hit "Bodak Yellow" was diamond-certified, it made Cardi B the first female rapper in history to achieve the status. 
Meanwhile, Offset has made a name for himself in his own right as a member of the trio Migos. Between that work and his solo career, Offset has accrued an impressive reach and influence within the entertainment industry. Both Offset and Cardi B have translated their success into substantial endorsement deals and wise investments. Each of the rappers has an estimated net worth of more than $20 million — an amount that will surely continue to climb with their considerable success. 
Cardi B and Offset have a storied relationship history and a daughter
Cardi B and Offset have a headline-grabbing relationship that has seen more than its fair share of ups and downs. According to Billboard, the pair collaborated in 2016 on a song called "Lick," though it's unclear if they ever shared the studio during the recording. In early 2017, Offset asked his publicist to set up a dinner that included Cardi B when the rapper realized he had an attraction to the fast-rising star. By the Super Bowl of that year, the pair was spotted holding hands.
They were Instagram official by Valentine's Day but then — confusingly — both denied the relationship throughout the spring. Eventually, the pair confirmed their relationship and then shocked fans with a very public proposal in October 2017. Even more shockingly, it was later revealed that they were actually already married when the proposal took place! In July 2018, they welcome their daughter Kulture. Along the way, the pair has broken up and gotten back together several times.
After official divorce proceedings began — and then ended — in late 2020, Cardi B took to the public to speak on her relationship: "I don't know what it is. We're really just two young motherf****** who got married early. That's what we are. We aren't no different than y'all f***** dysfunctional a** relationships. We're just more public." Once again, the pair seemed to work it out. 
Cardi B and Offset live a luxurious life 
While their relationship may be unconventional, it is clear that the pair have a mutual appreciation for the finer things in life. Cardi B famously spends millions of dollars on cars — even though she doesn't drive. Both hip hop stars are frequently spotted in extravagant jewels and expensive clothes. 
This appreciation for luxury extends all the way to their daughter's car seat. As Insider reports, Offset once spent $8,000 on a Rolls Royce car seat for Kulture. This is not the only extravagant item for the little girl, either. The couple famously purchased their daughter a $9,000 Birkin bag for her second birthday. Defending the expense, Cardi B explained, "Kids go to restaurants, kids go to fancy places, celebrity kids, they go do red carpets … if I'm fly and Daddy's fly, then so is the kid."