What Is 'OITNB' and 'Karen' Star Taryn Manning's Net Worth?
Actor Taryn Manning's latest project, Karen, immediately garnered negativity across the internet when the trailer circulated in June 2021. Though best known for the Netflix dramedy Orange Is the New Black, the celebrity has spent many years in the business. What is Taryn Manning's net worth?
Taryn Manning starred in 'Orange Is the New Black'
In 2013, Manning joined the then-new Netflix series Orange Is the New Black. She portrayed Tiffany Doggett, known as Pennsatucky, a prisoner who becomes a born-again Christian. Manning remained a part of the main cast throughout all seven seasons of the Emmy-winning show.
Despite its success, the praise for Manning's performance, and her character's generally redeeming arc, the actor has spoken negatively about her experience working on OITNB. "This show hurt me more than anything has in my life," she said in a 2019 since-deleted Instagram post.
What is Taryn Manning's net worth?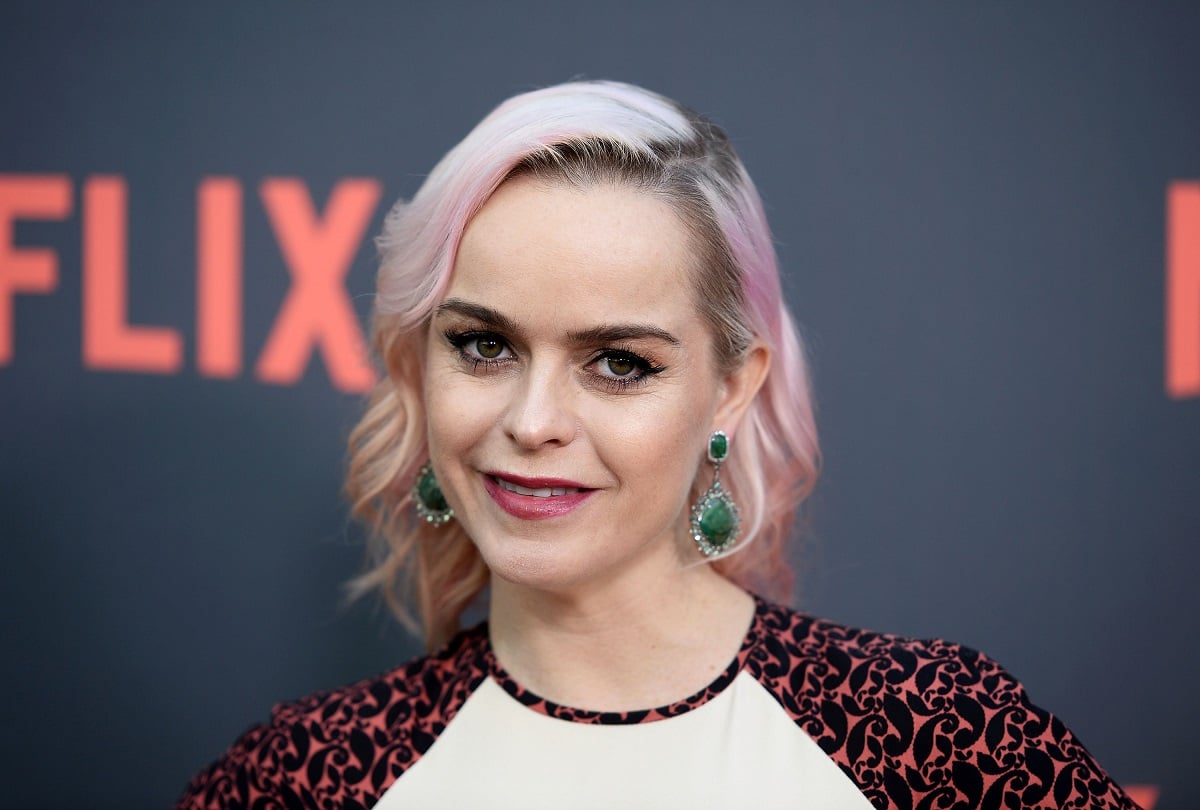 RELATED: Was 'Orange Is The New Black' Star, Taryn Manning, Really Hacked?
Manning began acting in the '90s. She broke out with early '00s movies Crazy/Beautiful, Crossroads, and 8 Mile. Though she simultaneously pursued a music career at this time, Manning remains best known for her acting roles. Before OITNB, she had arcs on Sons of Anarchy and Hawaii Five-0.
Though she's appeared in several films over the past decade, Manning went from blockbuster films to primarily unheard-of titles like Happy Yummy Chicken and The Brawler. This may have affected her earnings. According to Celebrity Net Worth, Manning's net worth is approximately $3 million.
She stars in the upcoming film 'Karen'
RELATED: 'DWTS' Claims Taryn Manning Was Declined to Join the Cast
Manning's latest project is the upcoming thriller Karen. In it, she portrays the titular Karen Drexler, who Malik and his wife meet when they move into a new house. At first, Karen's comments are somewhat innocuous — things like moving their trashcans in from the curb. But soon, they see her for who she really is.
According to a synopsis (via Deadline), Karen "believes that races should stick to their 'own kind' and carries this belief into her neighborhood." When her new neighbors arrive, "she makes it her personal mission to remove them from the neighborhood, by any means necessary." Karen is helmed by director Coke Daniels.
Why Manning is receiving backlash for the movie
After a trailer for the BET Original movie circulated in June 2021, Manning began trending on Twitter. The film itself received backlash across the board, with many calling it a Get Out knockoff. "Is that Karen movie preview… an SNL thing or is it real?" tweeted writer Roxane Gay.
But Manning herself also took much of the flack. Not just for appearing in it, but because some think she is a lot like her character. As Pajiba noted, the actor has "expressed adamant support for Donald Trump, she has tied the Black Lives Matter movement to George Soros, and she is a believer of the QAnon conspiracy theory."