Old 'Cash Cab' Minivan Is in Host Ben Bailey's Garage, Neighbors Ask If He's a Cab Driver
Ben Bailey, the stand-up comedian known for hosting 'Cash Cab,' has the minivan from program's original run in his garage. And, yes, he does drive it from time to time.
Cash Cab host, Ben Bailey, literally took his work home with him. The 49-year-old comedian and licensed cab driver known for asking passengers general knowledge questions on the popular game show somehow ended up with retired Cash Cab minivan in his garage. 
When Cash Cab originally debuted in Dec. 2005 on the Discovery Channel, viewers couldn't get enough of the game show on wheels. Bailey hosted the program for 11 seasons from 2005 to 2012 until Cash Cab went off the air. Thanks to reruns the show remained popular and gained more fans. After a five-year hiatus, Cash Cab returned in 2017. Now it's set for another season on a different network, Bravo, according to the show's Instagram account.
'Once in a while' Ben Bailey drives the original Cash Cab
During an interview with Entertainment Weekly in Dec. 2017 ahead of Cash Cab's Season 12 premiere, Bailey spoke with the publication where else but in the show's minivan. When asked if they were sitting in the original Cash Cab, Bailey said they weren't, adding that they were actually in a "new old one" that simply looked like the original.
He continued, saying he had the first Cash Cab at his house. "I have the original in my garage," Bailey said before adding, "My neighbors are like, "Are you a cab driver?!"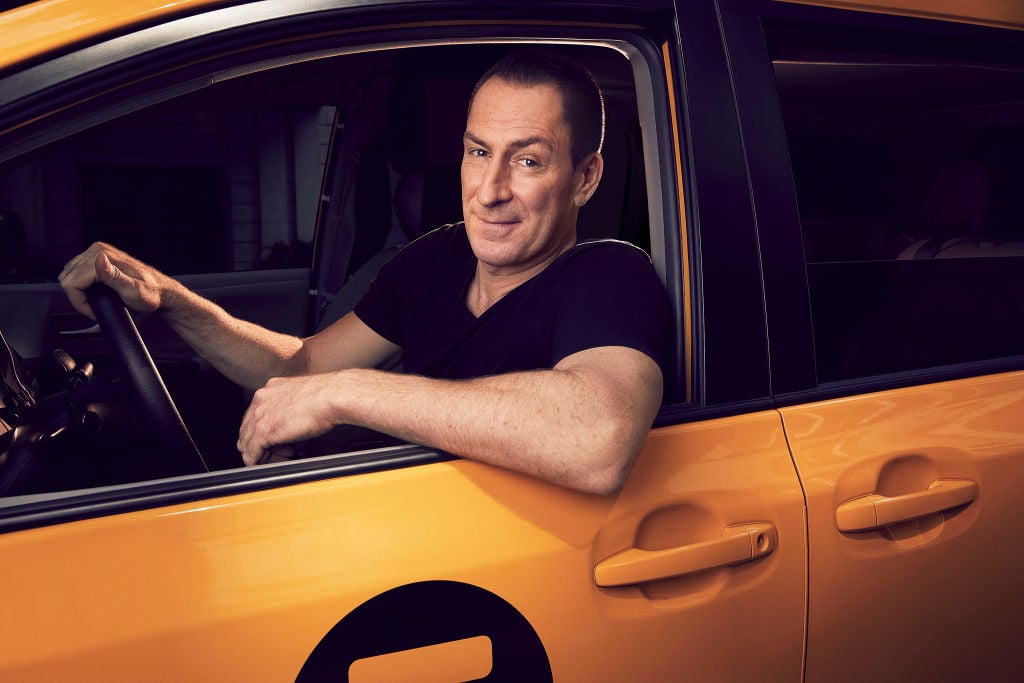 What's even better than Bailey having the original Cash Cab in his possession is that it doesn't just sit in the comedian's garage all the time. He admitted to occasionally going for a drive in it, saying "once in a while," he'll get behind the wheel. What does do when he cruises around in the original Cash Cab? "Get people excited just to disappoint them," he said. 
According to Mental Floss, the original Cash Cab had been a Toyota Sienna. Because of the show's popularity people came to recognize the minivan, some going so far as to chant the vehicle's taxi number, 1G12, at Bailey's stand-up comedy shows in New York. 
'Cash Cab' had trouble getting contestants in early episodes
Before the show won multiple Daytime Emmy Awards and made fans want to go to New York City in search of the Cash Cab, the program had trouble getting people to participate. While it's hard to imagine anyone turning down Bailey's offer to, as he says on the show, "go for a ride in the Cash Cab," it's happened. 
In 2010, Bailey told NPR when the show first started out people were skeptical about getting in the Cash Cab.
"People would kind of look at me and go, 'I don't know what this crazy cab driver is up to, but I am out of here,'" Bailey said. 
And even as the show grew in popularity, there were still some who declined the opportunity to play on the game show. Others broke down in tears and in one instance as Bailey recalled, "someone seemed to have some sort of panic attack."
One thing's for sure when the show returns with new episodes and hopefully more celebrity guests later this year on Bravo — a premiere date has yet to be announced — Bailey will have no problem getting people to take a ride in the Cash Cab.