How Old Are Keke Wyatt's Kids?
R&B star Keke Wyatt rose to fame thanks to her work with Avant on songs such as "Nothing in This World," "My First Love," and "You & I."
Wyatt's personal life has attracted some attention as well. She has been a mom since 2000, and the singer currently has 11 children. Read on below for a breakdown of her kids' ages.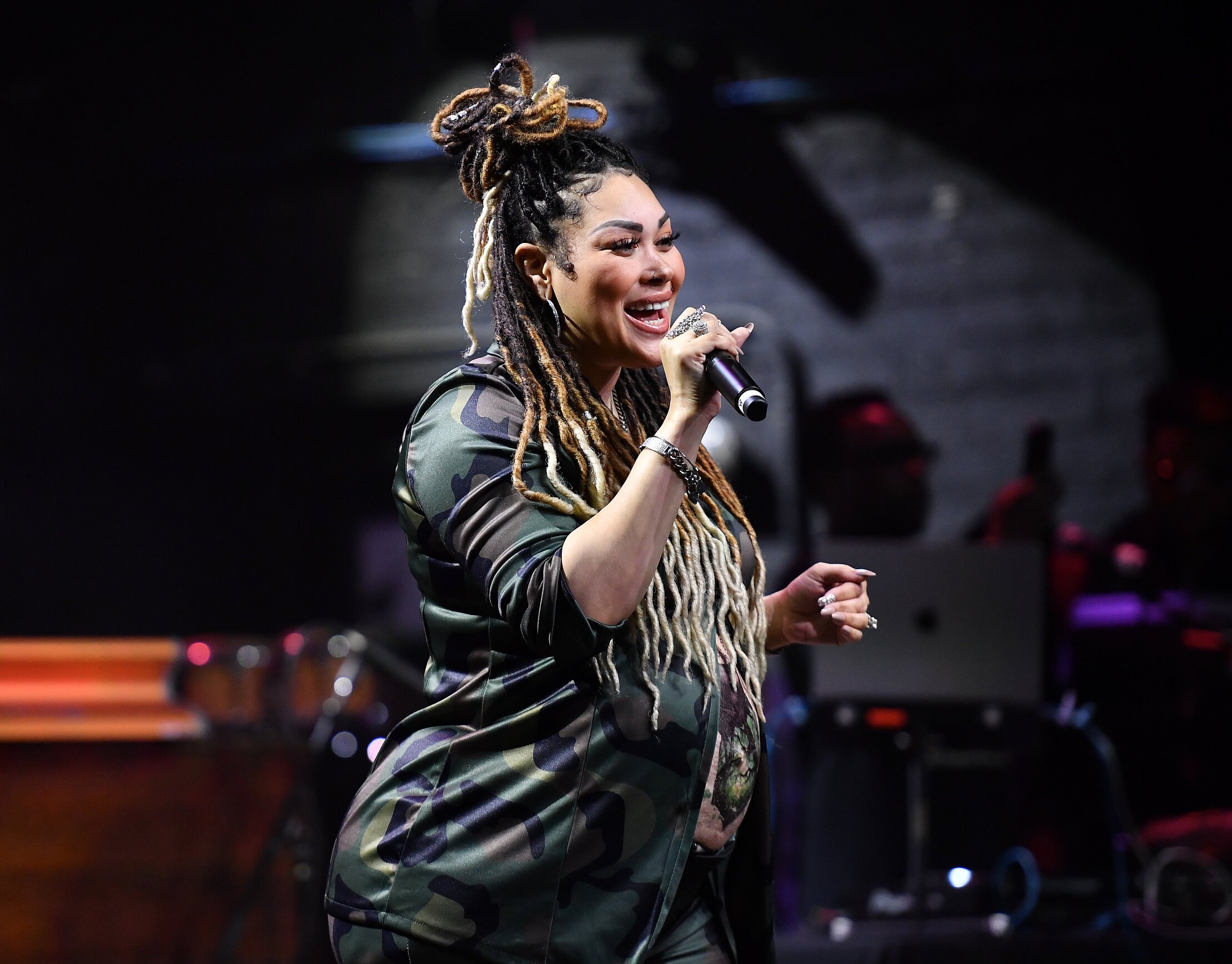 Keke Wyatt has been married 3 times
Wyatt first got married in 2000 when she was 18 years old. At the time, she tied the knot with her road manager, Rahmat Morton. The couple welcomed three kids together, though their marriage was quite rocky. In 2001, Wyatt was arrested for allegedly stabbing Morton. She later claimed she did it out of self-defense. Wyatt and Morton ended up divorcing in 2009.
In 2010, Wyatt got married to an ordained minister named Michael Jamar Ford. During the marriage, the two of them welcomed three children. Wyatt also gave birth to another child after filing for divorce in 2017. According to Ebony, Wyatt claimed in a social media video that Ford informed her he wanted a divorce when she was pregnant and called her "an emotional wreck." She also alleged that Ford was talking to other women.
Wyatt's current husband is businessman Zackariah Darring, whom she married in 2018. The couple have two kids together so far.
How old are Keke Wyatt's kids?
Wyatt has a total of 11 kids.
Her children with Morton are all either adults or teenagers. Wyatt's oldest child, Keyver (born 2000), is 22, while the second-oldest is Rahjah (born 2002), who is 20. Daughter Ke'Tarah (born 2008) is turning 14.
Wyatt's kids with Ford are Ke'Mar (born 2010), who is turning 12; Wyatt (born 2012), who is 10; Ke'Yoshi (born 2015), who is 7; and Kendall (born 2017), who is turning 5.
Wyatt's children with Darring are the youngest in the family. They are 2-year-old Ke'Riah (born 2020) and 4-month-old Ke'Ziah (born February 2022).
Keke Wyatt is not comfortable having nannies
Some people might expect that Wyatt gets a lot of help to take care of her kids. However, she has shared that she does not have nannies at home.
"I am very hands-on with all my children," Wyatt told Us Weekly. "I am really only comfortable with my family. I have tried all the nannies and everything. It just wasn't my cup of tea."
Back in 2017, she also shared with Essence that she had an "auntie" who helped out with her older kids. She added, "And then don't forget I have a 16-year-old, I have a 13-year-old, a 12-year-old, I have a 7 and a 5, so they're not little babies. They can help as well. We have a routine thingy going on."
However, at the end of the day, Wyatt's "secret" to raising a big family is "keeping everybody content, which is making sure everybody has their own mommy/baby time, daddy/baby time, mommy/daddy/baby time."
For more on the entertainment world and exclusive interviews, subscribe to Showbiz Cheat Sheet's YouTube channel.

RELATED: Nelly Says Country Music and R&B Are More Similar Than People Think