What Happened with Old Navy and Tan France? The 'Queer Eye' Fashion Expert Sets the Record Straight
Queer Eye already started production on the next season of their makeover show. This time, they're tackling the City of Brotherly Love, making stops at local stores and restaurants. However, a few Old Navy employees had a bad experience prepping for this Netflix show. According to Old Navy employees, POC workers were asked to work in different departments. Therefore, making them unseen while Netflix filmed for Queer Eye. Fashion expert, Tan France, responded on social media.
'Queer Eye' is filming season 5 in Philadelphia
They're not in Missouri anymore. The Fab Five of Queer Eye is taking their empowering and inspiring message to Philadelphia. Experts made stops at various locations, including fashion expert Tan France, who stopped by an Old Navy to film one segment.
It's not all fun and exciting being a part of Netflix's Queer Eye. Employees of an Old Navy stayed for hours to make the store clean. Then, employees of color were asked to stand in departments away from the cameras, according to a few posts on social media.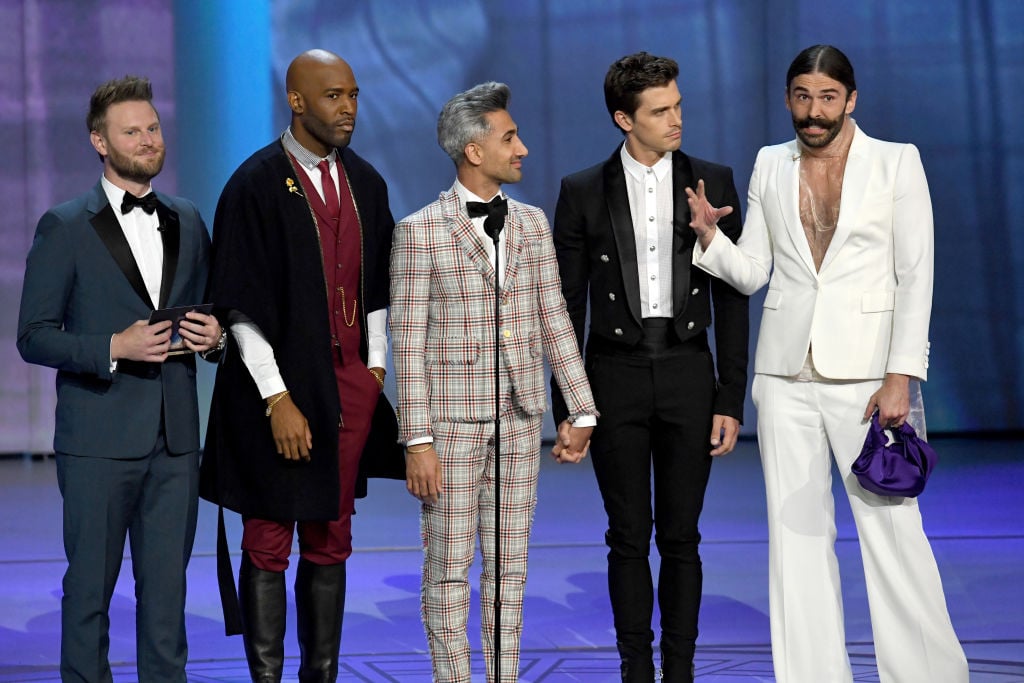 Netflix's 'Queer Eye' started filming in an Old Navy and POC employees felt segregated and discriminated against
News first broke of discrimination when employees shared it on social media. Although it is not exactly clear where the instructions are coming from, POC employees of the store were told to stand in different departments while white employees were brought in from other locations.
"About six of my fellow coworkers were there, and we were shooed away from the camera as they filmed with these outside employees, who came from West Chester, Mount Pocono, and New Jersey. It immediately seemed odd to me that they were being used to tape at our store location when we already have a diverse group of workers who had been preparing for Queer Eye to come for nearly a week," said one employee, according to Advocate.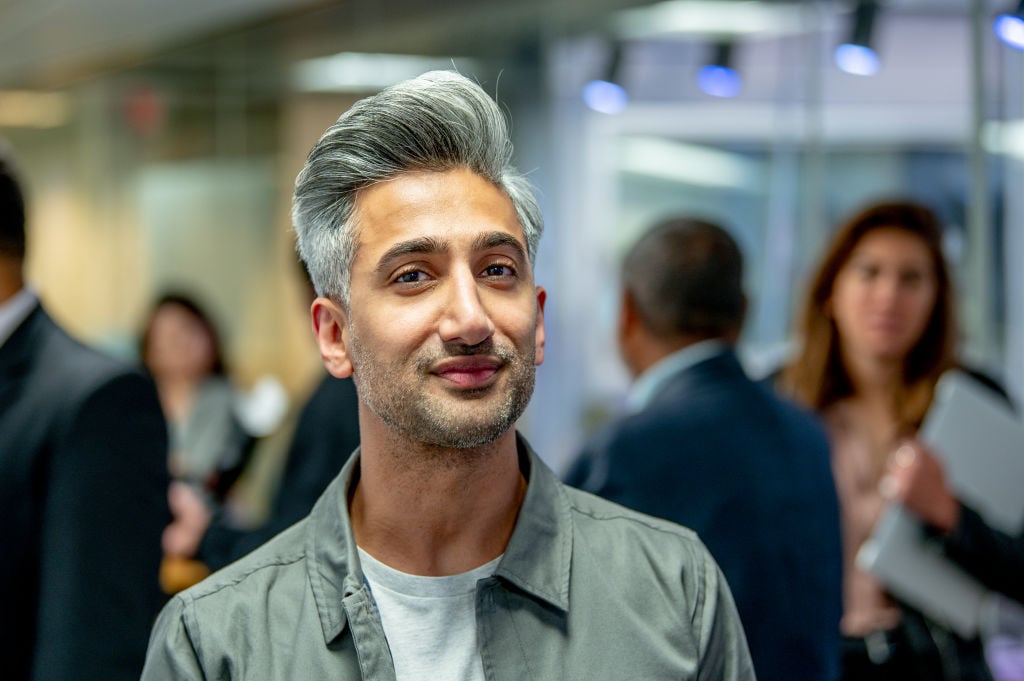 'Queer Eye' Fashion expert, Tan France, responded to the claims
After several posts on Twitter and Facebook regarding the treatment of employees, one member of the Fab Five, Tan France responded. The fashion expert was there in the Old Navy. He stated that he would not have allowed discrimination to occur if it did.
"This is Tan. I don't know what happened behind the scenes, or overnight, but what I can tell you is that there's no way I would ever have allowed production to move [people of color] to the back," Tan France wrote in a comment on Facebook. "I should also mention that I had one person join me on camera, from Old Navy. She was African American. This is the last I will say on this matter."
"[Needing extra employees] doesn't explain the need to bring in additional white staffers to be in the background of our store," an anonymous employee responded via Philadelphia Magazine. "Having one black person featured on the show when most of us already work there full time is a slap in the face. They would all be better off saying they didn't want a bunch of black people on their show because they thought it would be ghetto. I've seen Queer Eye — they don't have too many of us on there like that."
Although season 5 has not yet premiered, other episodes of Queer Eye are available for streaming on Netflix.
Update: an Old Navy spokesperson released a statement, "at Old Navy, we celebrate the diversity of our teams and our customers and foster an environment of inclusion and belonging. We were proud to work with The Queer Eye show to film at our store in Philadelphia and to feature our local store manager on camera. We also worked with additional employees in the area to help ensure the store ran seamlessly for customers, as the location was open for business during filming, and we expect they may appear in background shots. These individuals are reflective of our diverse employee population. We would never select employees to participate – or not – based on race. That is completely inaccurate and against the values, we stand for as a company."