How Old Is 'The Crown' Actor Gillian Anderson and How Many Times Has She Been Married?
Actor Gillian Anderson has been playing some memorable characters on the small screen for years. Her recent role in The Crown as the late Margaret Thatcher earned her critical praise and a number of awards for her portrayal of Britain's first female prime minister. With so much buzz around her following season 4 of the Netflix series, fans have some questions about Anderson including what her age is, if she's really British or American, and how many times has she been married.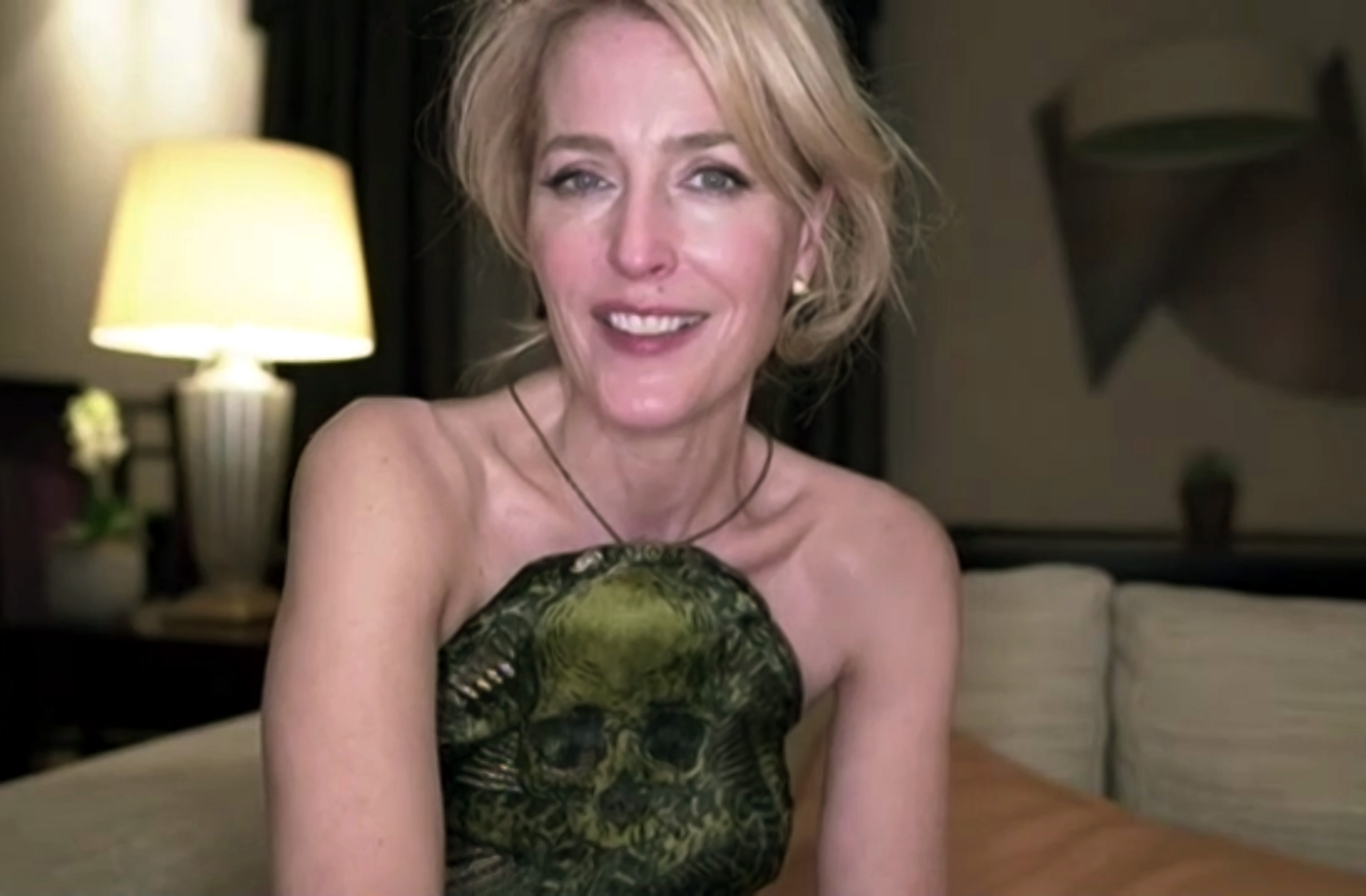 Gillian Anderson's age
Anderson was born on Aug. 9, 1968, in Chicago, Illinois. While she is American, the actor did spend a good amount of her childhood growing up across the pond in London. She did her acting training in the U.S. and got a degree from the Goodman Theatre School at DePaul University, but moved back to England in 2002 for what she described as a change of pace. Prior to that, she starred as FBI Special Agent Dana Scully on the popular sci-fi drama The X-Files alongside David Duchovny. Anderson previously revealed that in order to get that part, she had to lie about her age.
The actor was asked on the NPR Fresh Air podcast how she got the job when she was 24, which is younger than most doctors and she replied: "Well, I lied. I lied about my age in the first audition, I said I was 27."
Anderson went on to explain that the show's creator Chris Carter knew she was right for the part, but the network thought otherwise. "All these other actresses from the theatre community in New York were being flown in because I wasn't good enough for The X-Files. So I was auditioning suddenly with Jill Hennessy and Cynthia Nixon," she recalled. "Anyway, eventually I ended up getting the job."
How many times Anderson said 'I do'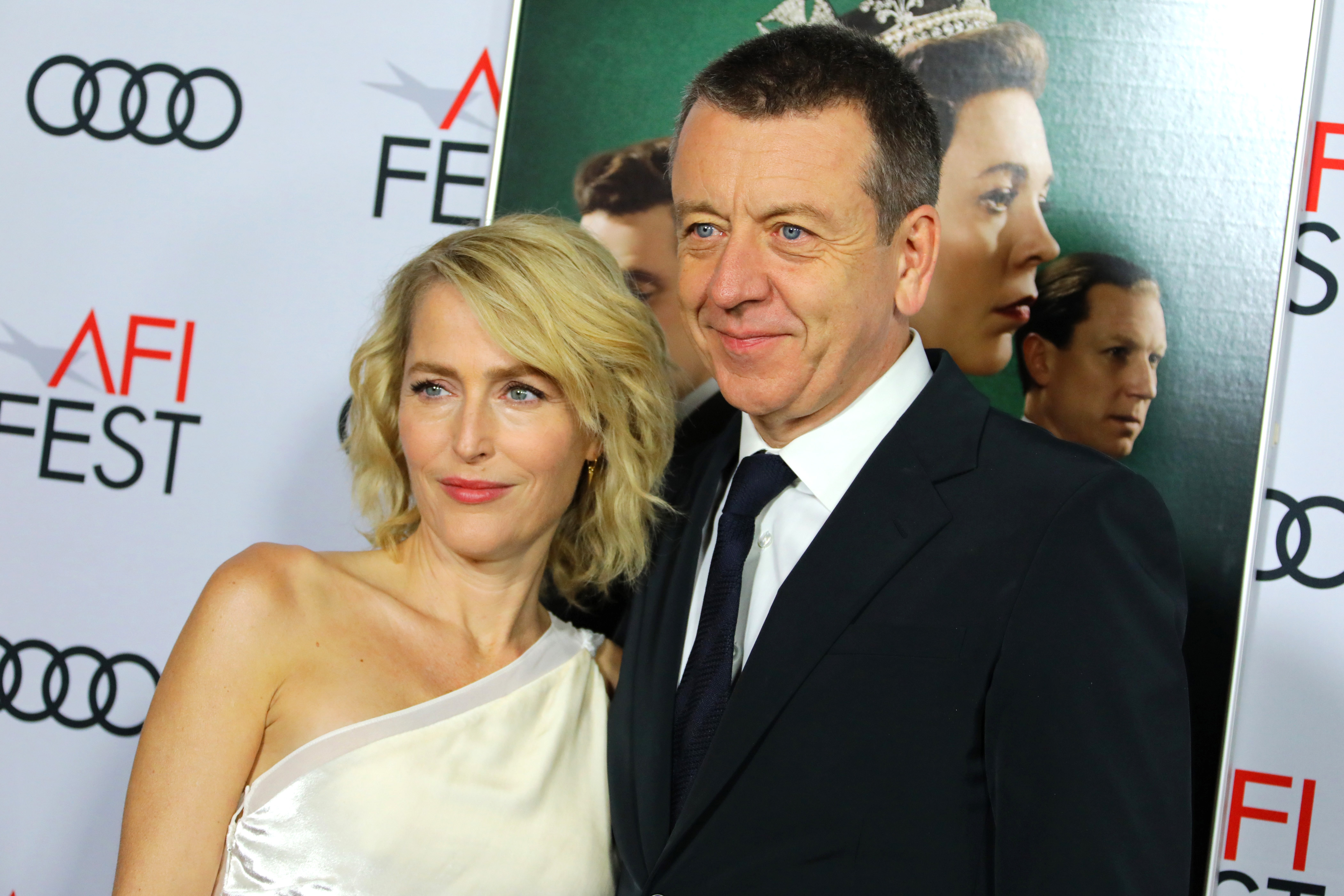 Anderson has been married and divorced twice.
The TV star wed her first husband Clyde Klotz, who was an assistant art director in the set of X-Files, on Dec. 31, 1994. Several months later, they welcomed a daughter Piper Maru. Following her birth, X-Files showrunners decided to name an episode after Anderson and Klotz's little girl so season 3, episode 15 was titled "Piper Maru."
The pair divorced in 1997 and Anderson went on to marry a documentary filmmaker named Julian Ozanne in 2004. However, they ended their marriage two years later.
Anderson then dated businessman Mark Griffiths. They did not marry but have two children together. In 2016, she began seeing The Crown creator Peter Morgan. Reports swirled in 2020 that they had broken up, which Anderson confirmed in a 2021 interview with The Mirror when she relayed a story and referred to him as "my boyfriend at the time." 
The actor has also been open about the fact that she has been in same-sex relationships and told The Telegraph that she is not opposed to having more of those saying: "To me, a relationship is about loving another human being; their gender is irrelevant."