Who's Older Ireland Baldwin or Hailey Baldwin Bieber and Who Has a Higher Net Worth?
Ireland Baldwin and Hailey Baldwin Bieber have quite a bit in common. Not only do the cousins hail from the same family tree, but they've also followed similar career paths. Like her father, Alec Baldwin, Ireland has shown an interest in acting and made an appearance in the film Grudge Match. However, she is still best known as a model. Hailey has also found success as a model and has been featured in ads such as Ralph Lauren, Tommy Hilfiger, and Guess. But which model is older in age, and who has the higher net worth?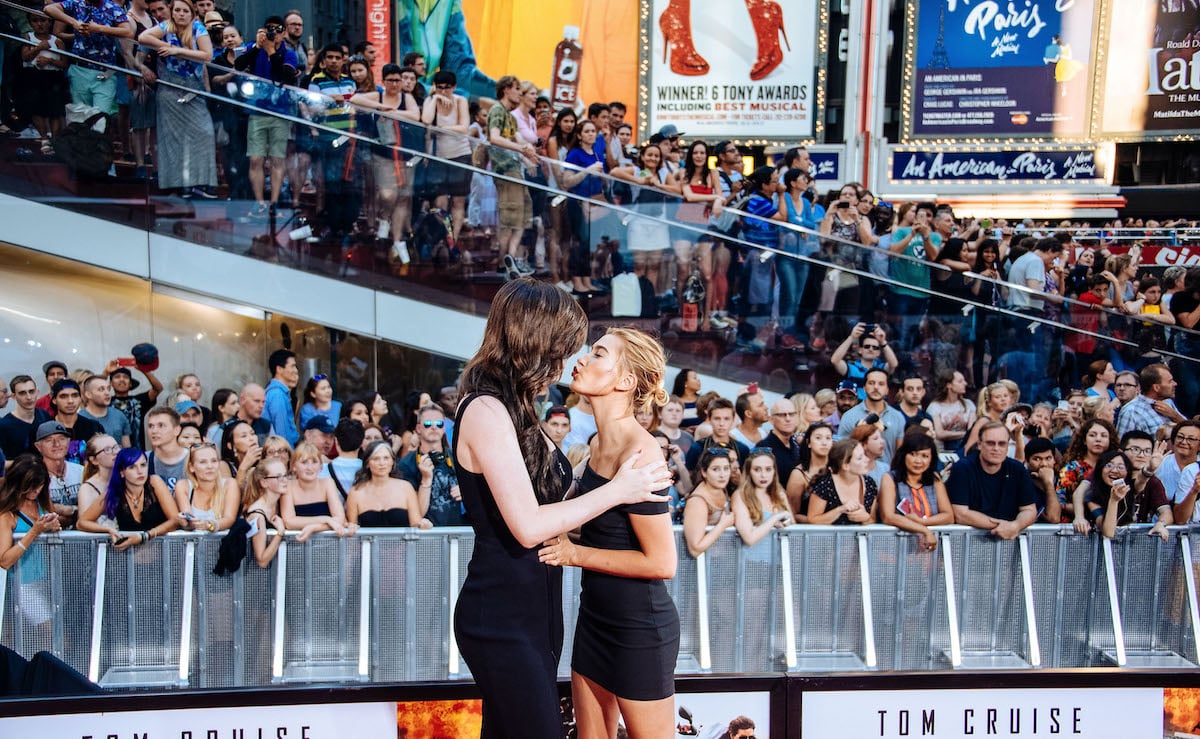 What's the age difference between Hailey Baldwin Bieber and Ireland Baldwin, and are they close?
Ireland and Hailey are almost exactly 13 months apart. Ireland was born on October 23, 1995. Meanwhile, Hailey was born on November 22, 1996, making Ireland the older cousin by one year. Because they're so close in age, it makes sense that the models have a close relationship. They've openly shown love and support for each other over the years. Ireland has been one of the most vocally supportive people of Hailey's marriage to her husband, Justin Bieber, and was a bridesmaid at their wedding. The pair even have matching tattoos on their middle fingers that say "Baldwin."
Which cousin has the higher net worth?
Hailey and Ireland may be close in age, but there's a massive difference in their respective net worths. Though Ireland is older, she's worth a lot less than her younger cousin. According to Celebrity Net Worth, Ireland is worth a cool $1 million. By contrast, Hailey is worth $20 million, according to Celebrity Net Worth.
But what accounts for the drastic difference in net worth between the cousins? Hailey's modeling career has been more high-profile in comparison to Ireland. Furthermore, Hailey has built a brand for herself as a media personality through projects like Who's In My Bathroom? Partnerships with brands like Erewhon for her Strawberry Glaze Smoothie and, of course, her skincare line, Rhode, have also been a boon to her net worth.
Ireland recently announced that she is pregnant with her first baby
It seems like the Baldwin family continues to grow. On January 1, Ireland announced that she was expecting her first child with her boyfriend, RAC (born André Allen Anjos). Taking to her Instagram page, the model shared a sonogram of her baby and captioned the photo, "Happy New Year ❤️." The photo quickly racked up thousands of likes and comments. One of the comments was from Hailey herself. "Cryin," Hailey penned, clearly expressing her happiness for her cousin. It certainly seems like this duo is supportive of each other in all stages of life.