Who is Older, Millie Bobby Brown or Jon Bon Jovi's Son Jacob Bongiovi?
Millie Bobby Brown may have a new boyfriend. In June 2021, rumors began to circulate that the Stranger Things actor has started seeing Jon Bon Jovi's son, Jacob Hurley Bongiovi. What is the age difference between Millie Bobby Brown and Jacob Bongiovi?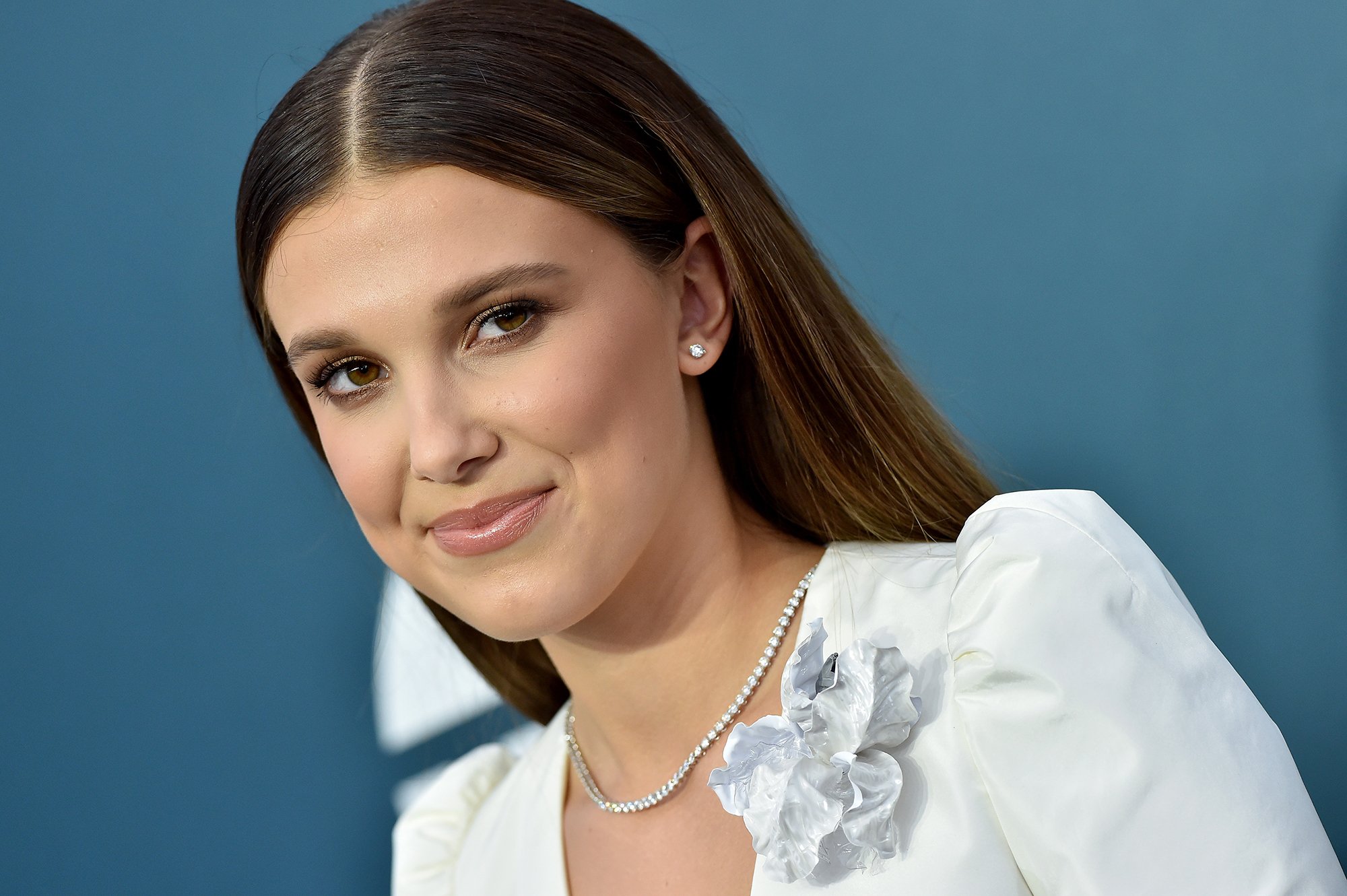 Millie Bobby Brown and Jacob Bongiovi have sparked dating rumors
Rumors about Brown and Bongiovi first began to spread on June 3, 2021, when Bongiovi shared a selfie with Brown on Instagram. In the photo, the two stars sat in a car and pouted their lips for the camera. In the caption, Bongiovi called Brown his "bff" and added a heart.
Brown replied back, "BFF" with a unicorn emoji. Some fans immediately began to wonder if the two were more than best friends forever.
As People reported, the rumors became stronger on June 17, when Brown and Bongiovi spent time together in New York City. Paparazzi photos showed the pair walking hand-in-hand, which may have indicated their public debut as a couple.
Brown sported a long skirt and a white top for the outing. Meanwhile, Bongiovi rocked a tropical button-down shirt and striped shorts. Bongiovi even carried Brown's dog, Winnie, in a denim tote bag slung over his shoulder.
Who is older, Brown or Bongiovi?
RELATED: 'Stranger Things': Are Millie Bobby Brown and Finn Wolfhard Dating in Real Life?
Bongiovi is two years older than Brown. Bon Jovi and his wife, restaurant owner Dorothea Hurley, welcomed Bongiovi into the world on May 7, 2002. The teen has two older siblings—sister Stephanie and brother Jesse—as well as a younger brother named Romeo. In 2020, Bongiovi revealed that he planned to attend Syracuse University.
Meanwhile, Brown was born on February 19, 2004, in Spain to parents Kelly and Robert Brown. Like Bongiovi, the British actor is the third of four siblings. She has two sisters, Ava and Paige, and a brother named Charlie. In addition to her role on Stranger Things, which she began when she was just 12 years old, Brown also appeared in the films Enola Holmes and Godzilla vs. Kong. The young star also has her own skincare line, called Florence by Mills.
Brown says fans sometimes struggle to accept her age
Brown is no longer a 12-year-old youngster, but many of her fans still see her as a child. She revealed in an April 2021 interview with MTV that her followers "aren't ready to accept" that she has grown up and has begun exploring life as a young adult. She explained that she often receives criticism for her fashion choices, like when she wears a cropped shirt or high heels.
"It's kind of like I have 50 million people [who are] like my parents," she said.
Brown also noted that people have watched her transition from a young girl to a young adult, but they still aren't allowing her to peacefully life a young adult life.
"So being a young girl, people watch you grow up, right? And they've almost become invested in your growth and your journey," Brown added. "But they aren't ready to accept the fact that you're growing up."