Every Time Lori Loughlin's Daughter, Olivia Jade Was a Bad Student
Before her fraudulent college acceptance, Olivia Jade had no interest in going to school. Here's every time she was a bad student, plus what she had to say about school weeks before the college admissions scandal broke.
It's no secret that Olivia Jade Giannulli didn't deserve her college acceptance letter. The influencer started USC last fall after her parents, Lori Loughlin and Mossimo Giannulli forked over half a million dollars to ensure admission into USC for both Olivia and her sister, Isabella Rose Giannulli. The money helped get the young ladies into school as recruits for the rowing team, despite their lack of athleticism.

Although the sisters were allegedly unaware of the situation, they didn't do very much to prove their dedication to education. From skipping school to cringe-worthy comments about college life, we take a look at every time Olivia Jade was a bad student — plus what she said about school just weeks before the college admissions scandal broke — ahead.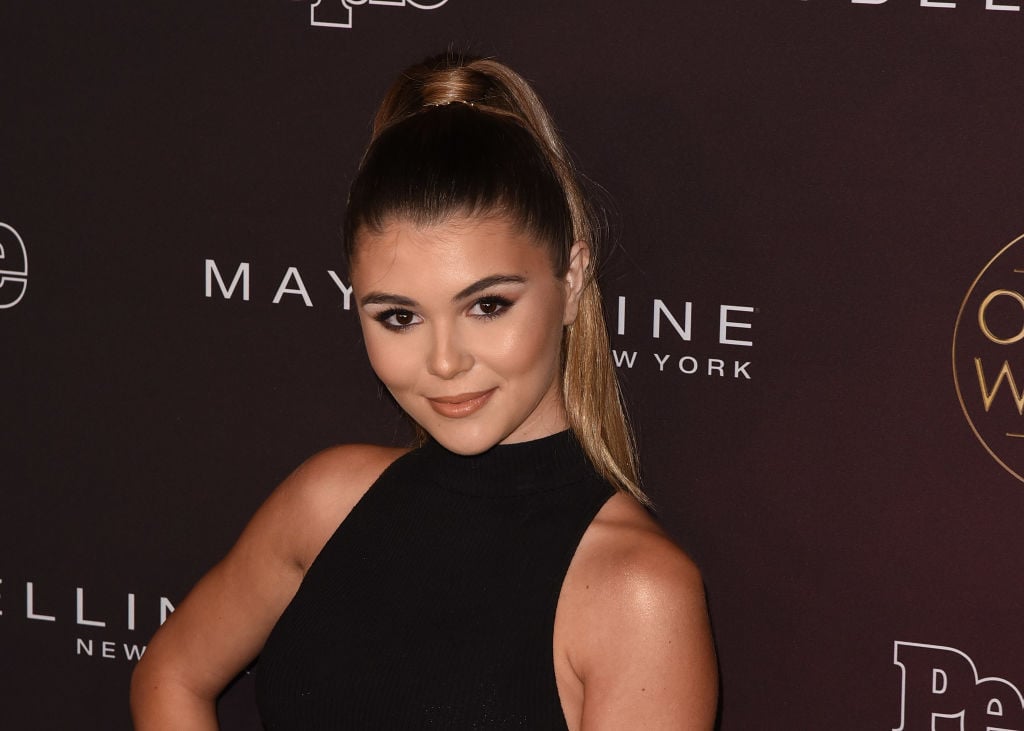 She filmed YouTube videos while in class

If you take a deep dive into Olivia Jade's YouTube offerings, you might find some school-related content dating back to her high school days. However, those videos don't show the former USC student's studious side.

Instead, Olivia sneakily filmed content while sitting in the back of the classroom. "Hey guys! What's up? We're out here," the YouTuber whispered in a video titled First Day of Senior Year. "Class of 2018 is the best," her friend jokingly chimed in. "Oh yeah. That's us," Olivia replied with a side of sarcasm and big eye roll. Later in the video, Olivia walks to another class and says "I've gone to one class and I already wanna die." The video cuts to another clip of her complaining about wanting to go home.

She played hookey a lot

In a 2018 YouTube video, Olivia gave insight into her high school life. That said, the video — which gained new attention on the heels of her college admissions scandal — didn't do her any favors. In the vlog titled My Last Day of High School, she admitted to skipping school and joked about her classmates not recognizing her. "I'm literally never at school," she revealed. "I think my class doesn't even — maybe they forget I go there … just kidding!"

She didn't fill out her own college applications

Olivia allegedly was unaware of her parents' extensive (and expensive) efforts to get her into USC. However, she might have known more than initially reported. Court documents reveal the influencer didn't fill out her own college applications and Loughlin copied her on an email she sent Rick Singer — the one responsible for the scandal — asking for help.
According to the documents (released by The Atlantic), Loughlin emailed "CW-1" (cooperating witness one, aka Rick Singer) requesting guidance on how to complete the application for USC following Olivia's provisional acceptance as a "recruited athlete." Loughlin copied both Giannulli and Olivia on the email. "[Our younger daughter] has not submitted all her colleges [sic] apps and is confused on how to do so. I want to make sure she gets those in as I don't want to call any attention to [her] with her little friend at [her high school]. Can you tell us how to proceed?"

Singer responded by instructing an employee to complete and submit the application for her. It's unclear whether or not Olivia was looped in for Singer's response, but she clearly didn't fill out her application.

She only wanted to go to college to party

Before she actually started school at USC, Olivia told her followers "I don't know how much of school I'm gonna attend but I'm gonna go in and talk to my deans and everyone, and hope that I can try and balance it all. But I do want the experience of like game days, partying … I don't really care about school, as you guys all know."

That said, in a weekly vlog titled Spend Time w [sic] Me at College! (friends, parties, class, etc), Olivia showcased one of her college classes and brought up her original comments about going to school. "Anytime I do a college video people are like 'why do you only show you going out or getting ready for a party like it's not only about partying' and before I went to college I was super naive and ignorant and dumb and I was like 'I'm not going to college cause I want an education like I'm going to meet people and be social and party' and like that's literally the dumbest thing you could ever say especially when I had — or I have the opportunity to have such a good education," she explained. "So it's not that I don't show the education part because I don't care. Because now that I'm here, it's like actually really interesting and I love it and that's why I'm still here," she continued.

Check out The Cheat Sheet on Facebook!