Olivia Munn Celebrates Her Vietnamese Heritage With Son Malcolm's First Restaurant Outing
Actor Olivia Munn became a mom in November 2021 when she welcomed a child with comedian John Mulaney. The couple named their son Malcolm.
Munn, whose mother is Chinese-Vietnamese, recently paid homage to her East Asian heritage when she and Mulaney took baby Malcolm to a restaurant for the first time.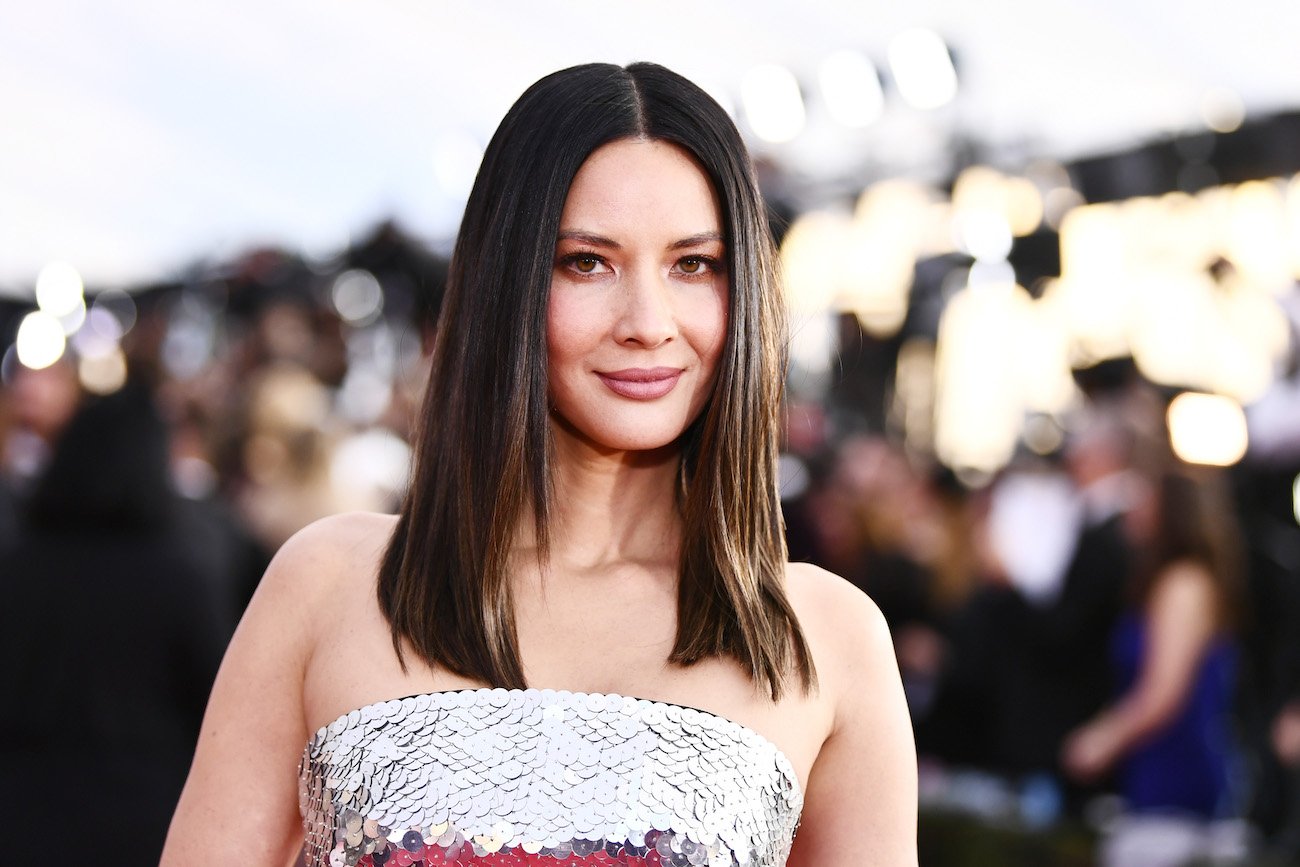 Olivia Munn gave son Malcolm a Vietnamese middle name
In December 2021, a few weeks after Malcolm was born, Munn and Mulaney took to social media to share a snap of their newborn son and introduce his name to the world. 
"My Golden Ox baby. Malcolm Hiệp Mulaney. Happy Holidays," Munn wrote.
Meanwhile, Mulaney said, "Meet Malcolm Hiệp Mulaney. He has his whole life ahead of him. He hasn't even tried seltzer yet. I'm very in love with him and his whole deal. Happy Holidays."
Malcolm's middle name, "Hiệp," is a common Vietnamese moniker that means either "chivalrous" or "to unite." Neither Munn nor Mulaney has shared their reasoning for choosing this name.
Olivia Munn and John Mulaney took baby Malcolm to a Vietnamese restaurant
On April 3, Munn shared with followers on Instagram that she and Mulaney had taken 5-month-old Malcolm to his first restaurant. She posted pictures of the outing, which also included Munn's mother, Kim.
"Crazy phở you," Munn said in the caption. "Malcolm goes to his first restaurant."
Munn uploaded photos of her and Mulaney enjoying bowls of Vietnamese phở while holding Malcolm on their laps. Based on the pictures, Malcolm seemed fascinated by the steaming bowls of noodles.
Munn even shared a snap of Malcolm holding a bottle of Sriracha sauce, which is commonly eaten with phở.
Olivia Munn has talked about being an Asian-American woman in Hollywood
In recent years, an increasing number of Asian-American stars have spoken out about some difficulties they face as minorities in Hollywood. Munn is one person who has talked openly about her experience of having mixed heritage.
"Being multicultural has affected my definition of beauty, the way I see beauty, and how I feel beautiful tremendously," Munn said in a 2018 interview with Byrdie. "When I was a kid, I didn't understand why my eyes were more almond-shaped, or why I didn't have blonde hair. I had to realize that there are certain things about myself that I can't change, so learn to love it or learn to live in a state of always feeling inadequate."
On her Instagram page, Munn now professes she is a "proud Asian American."
She has also used her platform to speak out against injustice other people with Asian heritage face in the U.S. For example, in February 2021, Munn condemned anti-Asian hate crimes amid the coronavirus (COVID-19) pandemic.
"To simply exist as a minority in this country is seen as a protest to some," she said (via Asia One). "We need help amplifying the outrage. We need help to feel safe in our country. We need help to be safe in our country."
RELATED: Olivia Munn Opens up About Breastfeeding Struggles After Welcoming Son Malcolm With John Mulaney