Olivia Munn Revealed Why Her 'Playboy' Shoot Made Her Want to 'Break Down Crying'
Olivia Munn is an actor who has appeared in movies like Deliver Us From Evil (2014), X-Men: Apocalypse (2016), and The Lego Ninjago Movie (2017).
Back in 2009, Munn was working as a host for the gaming network G4, and she was offered a chance to be on the cover of Playboy. However, what happened on that shoot made Munn want to "break down crying."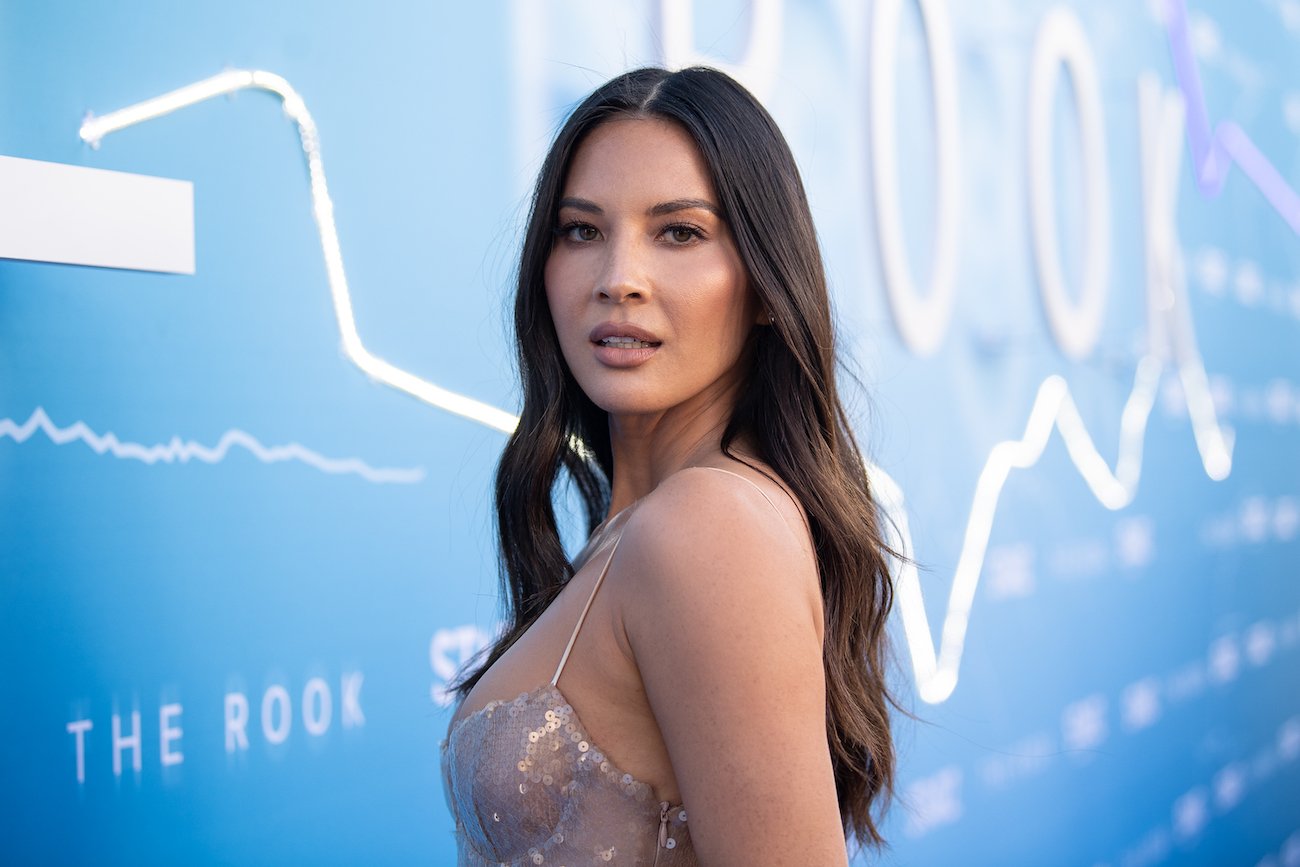 Olivia Munn secured a non-nude Playboy cover shoot
In 2009, Playboy approached Munn with an offer for a cover shoot. Munn wrote in her 2010 book, Suck It, Wonder Woman, that the magazine initially wanted her to pose nude. Munn declined, and Playboy agreed to negotiate a contract in which she did not have to take her clothes off.
In the book, Munn detailed that, thanks to her publicist, the magazine allowed her a "no pink" contract. Munn wrote, "Yes, you can show underboob, but there can be no areola. Again, only side boob, no pink anywhere."
Olivia Munn revealed why the shoot made her want to 'break down crying'
RELATED: People Are Questioning John Mulaney and Olivia Munn's Relationship Timeline after His Appearance on 'Late Night with Seth Meyers'
According to Munn, she had multiple conversations with the photographer and the stylist before the shoot. Munn was under the impression that everybody was on the same page. However, when she got to the shoot, there were multiple opinions about how much nudity should be involved.
The stylist wanted Munn to wear a "black, fishnet, one-piece bathing suit where you can see everything going on." Meanwhile, the photographer wanted Munn to pose nude while "strategically placing" her arms and legs or bath bubbles to cover any NSFW areas. They believed that, because it was Playboy, Munn should be required to strip down.
Munn's publicist ended up "bickering" with the stylist and photographer for much of the shoot. Munn tried to keep herself composed. She shared that she was "afraid to speak up and yell at everyone because it would ruin the shoot."
"Getting the cover, and not having to be nude, was a huge deal to me and my team," Munn lamented. "Only a handful of people have done it without having to take it all off. And here we are, contracts decided, conversations spanning weeks about this day, and everyone has a different agenda."
At some point, the stylist decided to resign to following Munn and her publicist's ideas, and the shoot was able to wrap successfully.
Munn wrote of her emotions after the shoot, "I was mentally and physically exhausted. I kept smiling but really I wanted to break down crying. I felt comfortable and sexy in front of the camera and thought the pictures reflected that…but, man, it wasn't easy.
Olivia Munn learned her lesson after the shoot
RELATED: Did Olivia Munn Just Throw Shade at Ex Aaron Rodgers With Personal Relationship Details?
When Munn thought she had the ordeal behind her, the photographer reached out to her with a request to shoot again.
"I woke up happy that the day was behind me and I had done my best," she wrote. "Then I checked my e-mail. Ugh—the photographer said he didn't think we had the cover shot and wanted to try again the following week. Playboy and my publicist agreed."
This time around, Munn learned her lesson. She said, "I absolutely insisted on my own stylist, agreed on a date to shoot and mentally prepared myself to not eat any sweet, sweet pie for yet another week."